Success Story of Shweta
Success Story of Shweta – Hard work is the key to success, and Shweta story is a journey to that. Through continuous efforts and dedication, this candidate has proven that hard work is the path to achieving one's goals. Today, we will share with you the success story of Shweta in this article.
Introduction
I belong to Panipat (Haryana). I graduated in B.Sc. After that I started teaching in a school. I worked there for 3 years doing my preparation for SSC exams. This was my first serious attempt at CGL.
Shweta Preparation Journey 
I gave my first non-serious attempt in 2019 during my final year. After that I wanted to get a government job so I started my preparation after graduation.
I failed in the selection post too. I wanted to quit but my parents fully supported me during my journey and my father was always there to encourage me during my down times. I dedicate my success to my parents and mentors.
Subject wise preparation strategy
I repeated math topics multiple times to revise them as much as possible. I gave sectional mocks of quants to improve my speed, calculation and accuracy.
Reasoning
This is the only subject I prepared thorough sectional mocks because in my point of view it requires concept revision.
English
This is my most favorite subject since my school days therefore it didn't bother me anytime. I just used to revise vocabulary.
GK/GA
This subject needs revision and grabbing power. I took multiple classes, studied Lucent and laxmikant and made short notes.
Role of Oliveboard
I used to give a free live mock test. Even today I give mock tests and analyze them.
Tips or advice for Aspirants
Just go for it and don't stop. Stop procrastinating and start working. It's not as difficult as we think.
We hope that the Success story of Shweta inspired you to give your best in the preparation. To read more such success stories, visit the Oliveboard website!
---
---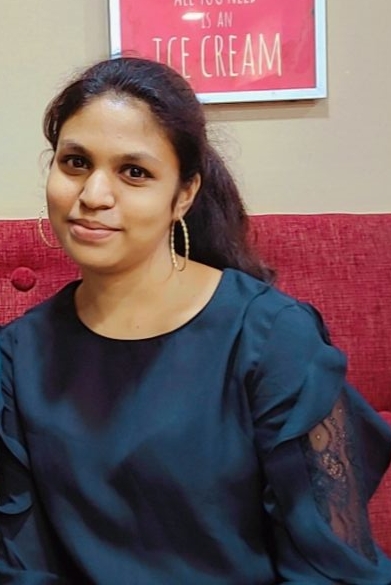 Sindhuja is a passionate content writer with a strong background in preparing for various state exams and defence examinations. Drawing on her own experiences as an aspirant, she brings valuable insights and expertise to her writing. With a keen understanding of exam patterns, syllabus, and effective study techniques, Sindhuja creates engaging and informative content to assist fellow aspirants in their preparation journey. Her dedication to accuracy and clarity ensures that candidates find convenience and reliability in her work. As a content writer, she aspires to empower others with the knowledge and guidance needed to excel in their respective exams and achieve their dreams.
  Oliveboard Live Courses & Mock Test Series