Success Story of Sambita Mitra: JAIIB/CAIIB Exams are promotional exams by IIBF. IIBF conducts this exam twice every year and clearing exams like JAIIB in first attempt while working in bank is quite tough. But as they say, "where there is will there is a way" Sambita Mitra amidst her tight schedule in bank, she paved a way into clearing the exam, know her journey of preparation in this blog and discover how she cracked the exam in first attempt!
Introduction
I have been working at the Bank of Maharashtra as a clerk in the forex department since December 2020. Prior to this, I was a full-time content writer in a digital marketing agency based out of Nagpur, Maharashtra.
Preparation Strategy For PPB, AFB & LRAB
The basic strategy of this exam which I felt is a key player is your everyday practical knowledge that you gain in the daily banking operations. If one is learning from the daily operations, then he is halfway through.
Having said that, theoretical knowledge should be backed by the latest trends and updates in the baking industry.
For theory subjects like PPB and LRB one has to be mindful of the similar yet confusing topics. There is an evident overlapping of topics in these two subjects. The thorough reading of the topics along with the latest updates is pretty much enough to sail you through.
While for AFB, you need to play on your strengths more than polishing your weaknesses. Many might fear numerical but let me assure you the paper is well balanced and so one cannot depend on just one thing. The numerical is more of practical nature and thus can appear confusing and time-consuming. But if your concepts are clear then fear not comrade, be ready to nail this exam!!!!
How Oliveboard Helped Her?
I subscribed to the online video course of Oliveboard for JAIIB 2022. The video lengths are crisp and topic-specific making it easier for the aspirant to cover them even in short breaks throughout the day. The videos are bilingual so one doesn't have to cram up any hard topics but rather gain insights at comfort.
Tips To Fellow Bankers
Do the dream, don't just see it!! As Robert Collier said, "Success is the sum of small efforts, repeated day in and day out". I know that preparing while you are working in a bank is really hectic but because of this reason don't stop yourself from achieving your dream. There is nothing in between you and your dream is successful, just a mere time constraint. Make small efforts, but be consistent.
As I already mentioned PPB and LRAB can be confusing so be careful when preparing for similar topics as far as AFB is concerned numerical is the tough nut, but by attempting mocks you can easily break that tough nut. 
Want to clear JAIIB/CAIIB exam in first attempt? Start with mock test here
Conclusion
Practical Knowledge is a key player in clearing the JAIIB exam, as it is based on banking operations. A guidance from experienced is always helpful, Oliveboard is into making exam preparation easier and effective. We hope success stories like these will give you confidence to crack any exam you are looking for!
JAIIB Toppers Talk
Priyanka Devi, law officer in Aryavart Bank has cleared the JAIIB exam in first attempt. Walk through her journey in this video.
FAQs
Q. What are the JAIIB exam dates for November 2022 cycle?
A. JAIIB Exam dates for November 2022 cycle are 12,13th and 20th November 2022
Q. Can a bank clerk appear for the JAIIB Exam?
A. Yes, a bank clerk can appear for the JAIIB exam. 
Q. What is the fulform of JAIIB
A. The full form of JAIIB is Junior Associate of Indian Institute of Bankers. It is an exam conducted by the Indian Institute of Banking and Finance for business and finance professionals.
DOWNLOAD THE OLIVEBOARD APP FOR ON-THE-GO EXAM PREPARATION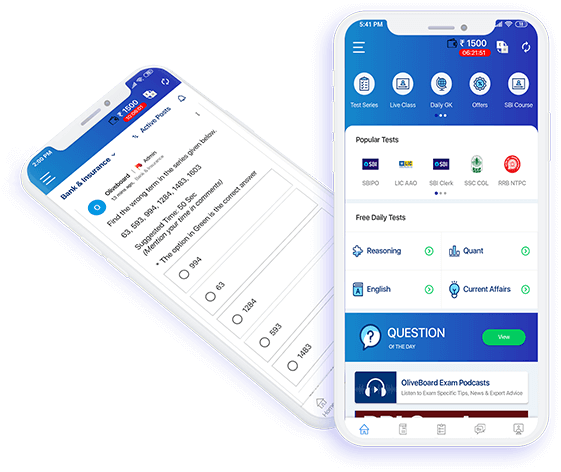 Video Lessons, Textual Lessons & Notes
Topic Tests covering all topics with detailed solutions
Sectional Tests for QA, DI, EL, LR
All India Mock Tests for performance analysis and all India percentile
General Knowledge (GK) Tests
Free videos, free mock tests, and free GK tests to evaluate course content before signing up!

Oliveboard is a learning & practice platform for premier entrance exams. We have helped over 1 crore users since 2012 with their Bank, SSC, Railways, Insurance, Teaching and other competitive Exams preparation.
  Oliveboard Live Courses & Mock Test Series