Current Affairs being part of the General Awareness section is asked in every government exam and is also important from the final interview. The General Awareness section can be the easiest section in all Tamil Nadu Government exams when followed regularly. In this blog, we cover the Tamil Nadu Current Affairs 2021 in detail which is very important for the upcoming Tamil Nadu Government exams.
Tamil Nadu Current Affairs 2021 | Download link
Click on the link below to download the Tamil Nadu Current Affairs 2021 Free PDF
How to Download Free E-book PDF?
Click on the given download link. You will be taken to Oliveboard's FREE Ebooks Page. Alternately, you can download the Oliveboard Android App to access these on your smartphone.
Register/Login on to the Free E-Books Page of Oliveboard (It is 100% free, You just enter your valid email id and a password to be able to download the PDF).
Once logged in you'll see the message "Please click here to download the Free Ebook". Click on the message to download that particular ebook.
Sneak peek of the Tamil Nadu Current Affairs 2021 E-book
The ebook covers the Tamil Nadu Current Affairs 2021 from Jan – Dec 2021.
January 2021
1. Finance Minister inaugurated the Chennai Bench of National Company Law Appellate Tribunal
Fresh appeals against the orders of the Benches of the tribunal having jurisdiction in Karnataka, Tamil Nadu, Kerala, Andhra Pradesh, and Telangana and the Union Territories of Lakshadweep and Puducherry will have to be filed before the Chennai Bench. This will be the second NCLAT Bench in India.
2. Apeejay Kolkata Literary Festival held; Tamil translation of French book 'Lemariage de plaisir' wins Romain Rolland Book Prize
Winners are translator Dr. SA Vengada Soupraya Nayagar & publisher Amutharasan Paulraj of Thadagam Publishers. Romain Rolland Book Prize started in 2017, aims at awarding the best translation of a French title into any Indian language, including English. This is the 12th edition of the Apeejay Kolkata Literary Festival.
3. Tamil Nadu among Top 3 states in justice delivery in India: India Justice Report 2020
Tamil Nadu in second spot of the 18 Large and Mid-sized states (with a population of over one crore each) in the 2nd Edition of the India Justice Report, an initiative of Tata Trusts, followed Telangana, Punjab, and Kerala. The list of Large and Mid-sized states was topped by Maharashtra. The list of seven Small States was topped by Tripura.
4. ISRO to launch 'SriShakthiSat' developed by Sri Shakthi Institute of Engineering and Technology in Coimbatore, Tamil Nadu.
The satellite can detect fire and leaks on underground pipelines and collect info on bank thefts. ISRO is expected to launch this satellite, along with two other satellites built by JPR Institute, Chennai & GH Raisoni College of Engineering, Maharashtra. A GHRCE ground station was inaugurated in the college as well.
5. Sahitya Akademi winning Tamil writer A Madhavan passes away at 87.
He won Sahitya Akademi in 2015 for his collection of short stories,Ilakkiya Chuvadukal that captured stories & struggles of people in Thiruvananthapuram's Chalai market. Novel Punalum Manalum was translated into English as On A River's Bank. He won Vishnupuram award in 2010.
6. TOTAL France to acquire 20% stake in Adani Green Energy Ltd(AGEL) for $2.5 bn
Global energy major TOTAL had acquired a 37.4 percent stake in Adani Gas Limited and a 50 percent stake in the Dhamra LNG project previously. AGEL, started in 2015 with the world's largest single-location solar power project located in Kamuthi, Tamil Nadu (648 MW)
February 2021
1. Srivilliputhur Megamalai Tiger Reserve to be the 5th Tiger reserve of Tamil Nadu
Tamil Nadu govt passed an order for creating the 5th tiger reserve in the state. Srivilliputhur Megamalai Tiger Reserve will span the forests of Megamalai wildlife sanctuary & Srivilliputhur grizzled squirrel wildlife sanctuary spread across 3 districts. It will be the 51st Tiger Sanctuary of India.
2. ICICI Bank partners with Greater Chennai Corporation and Chennai Smart City Limited to launch 'Namma Chennai Smart Card'
ICICI Bank announced the launch of a Common Payment Card System (CPCS) in partnership with the Greater Chennai Corporation (GCC) and Chennai Smart City Limited (CSCL) to provide citizens a one-stop solution for making various kinds of payments. Tamil Nadu Chief Minister K. Palaniswami.
3. Budget 2021: Road Min gets 'highest ever' allocation of Rs 1.18 trillion.
The allocation has gone up 2.5 times since 2014, when the new NDA government announced an outlay of Rs 33,305 crore. Tamil Nadu, Kerala, West Bengal, and Assam will get highways worth Rs 2.27 trillion. 11,000 km of NH corridors to be completed by March 2022.
4. Tamil drama 'Koozhangal' Wins Best Film Award at International Film Festival Rotterdam
Koozhangal(Pebbles)directed by Vinothraj PS, has won the top honour, the Tiger Award for best film, at the 50th International Film Festival Rotterdam.It tells the story of a father-son duo, broken by poverty, as they seek to find their way in life. This is the first Tamil film to win the honour.
5. S Theodore Baskaran wins Sanctuary Lifetime Service Award 2020
Sanctuary Nature Foundation honoured conservation hero S Theodore Baskaran with Sanctuary Lifetime Service Award 2020 for his role in wildlife conservation and his continuing legacy of writings in Tamil and English to the conservation discourse. He is a retired Chief Post Master General of Tamil Nadu.
March 2021
1. Gowsalya Shankar presented with International Woman of Courage 2021 Award
U.S. Consulate honoured Tamil Nadu-based anti-caste activist Gowsalya Shankar with the International Woman of Courage Award, which honours women who have demonstrated exceptional courage, strength, & leadership in acting to improve other people's lives. She launched the Shankar Social Justice Trust in March 2017.
2. Tamil Nadu among top 5 states in land record digitization, Bihar shows most improvement: NCAER's Land Records and Services Index
NLRSI 2020-21 says that 29 out of 32 states and UTs showed a gradual improvement in their efforts to digitise land records compared to the previous year. MP leads in land record digitisation for 2nd year in a row. West Bengal, Odisha, Maharashtra, and Tamil Nadu followed to round up the top five. NCAER is a Delhi-based thinktank.
3. TN's S Dhanalakshmi breaks PT Usha's Federation Cup record, Swapna Barman wins heptathlon
Tamil Nadu's S Dhanalakshmi clocked a meet record time of 23.26 seconds in the women's 200m semi-finals at the 24th National Federation Cup Senior Athletics Championships in Patiala. Her timing broke PT Usha's long-standing meet record of 23.30 seconds. PT Usha is often referred to as Payyoli Express.
4. Tamil Nadu is in the third spot on the GSDP list. UP moves to the second spot.
Uttar Pradesh amid the pandemic-driven slowdown became the 2nd largest state in India locking Rs 19.48 lakh crore of Gross State Domestic Product. Maharashtra is ranked at the top of the list. Tamil Nadu with GSDP Rs 19.2 lakh crore, Karnataka Rs 18.03 lakh crore, and Gujarat Rs 17.4 lakh crore were at numbers 3, 4, and 5, respectively.
April 2021
1. Famous Tamil film actor Vivek passes away
Famous Tamil film actor and Padma Sri awardee Vivek passed away. He was 60 years old. An incredible comedian, Vivek had entertained people of Tamil Nadu for over three decades through his 200 plus films. A disciple of former President Abdul Kalam, Vivek was involved in afforestation and other social welfare activities.
2. Tamil Nadu's Arjun Kalyan becomes 68th Indian Grandmaster
Tamil Nadu teenager Arjun Kalyan became India's 68th Chess Grandmaster when he crossed the 2500 ELO mark after beating Dragan Kosic in the fifth round of GM Round Robin 'Rujna Zore-3' in Serbia. Viswanathan Anand became the country's first Grandmaster, in 1988. The World Chess Federation, known as FIDE headquarters: Lausanne (Switzerland).
May 2021
1. DMK chief Stalin appointed as the Chief Minister of Tamil Nadu
Tamil Nadu governor Banwarilal Purohit has appointed Dravida Munnetra Kazhagam (DMK) chief MK Stalin as the chief minister of Tamil Nadu. The 68-year-old is the son of the former five-term Tamil Nadu chief minister, the late M Karunanidhi. The DMK-led alliance won 159 seats, well ahead of the majority mark of 118 seats. The party alone won 133 seats in the election.
2. TN govt announces 5 lakh fixed deposit for children who lost parents to Covid
Tamil Nadu Govt announced that ' 5 lakh would be deposited on the account of each orphaned child & would be given to the child with interest when the child attains 18 years of age. Families who have been left with single parents due to Covid to be given an immediate benefit of ' 3 lakh. It also plans to pay '3000 per month to relatives who have custody of the orphaned. Tamil Nadu: Capital: Chennai Governor: Banwarilal Purohit.
3. Actor Pandu, who designed the symbol and flag of AIADMK dies
Actor Pandu, 74, who starred in several Tamil films and who designed the AIADMK flag at the request of MGR, died. Mr. Pandu designed the 'two leaves' symbol and the flag of the AIADMK. All India Anna Dravida Munnetra Kazhagam is a regional political party in the state of Tamil Nadu and the union territory of Puducherry.
4. Sahitya Akademi award-winning writer Ki Rajanarayanan passes away at 98
Renowned Tamil writer, novelist, and recipient of Sahitya Akademi award Ki Rajanarayan, popularly known as Ki Ra passed away at 98. He was an eminent writer of short stories, novels, folklores, and essays. He was known for the depiction of the people and culture of 'Karisal Bhoomi' – the hot and dry land of southern Tamil Nadu. He won the Sahitya Akademi award in 1991 for his novel 'Gopallapurathu Makkal'.
5. Cyclone Tauktae: First cyclonic storm of 2021
Cyclone Tauktae (pronounced Tau-Te), classified as a very severe cyclonic storm (VSCS) and developed as a depression in the Arabian Sea on May 14 morning, strengthened into a VSCS by the early hours of May 16. The cyclone has been given the name 'Tauktae' by Myanmar. It means 'gecko', a highly vocal lizard, in the Burmese language. Vulnerable states:-Gujarat, Maharashtra, Goa, Kerala, Karnataka, and Tamil Nadu.
June 2021
1. Tamil Nadu CM opens 'Minnagam' to redress electricity issues 24×7
Chief Minister MK Stalin inaugurated a new electricity consumer care centre at the Tamil Nadu Generation and Distribution Corporation headquarters to redress all the grievances, including electricity connection, voltage fluctuation, power outage, damaged poles and cables. The new electricity consumer care center called Minnagam will function 24×7 with a total of 195 staff. Tamil Nadu Governor:- Banwarilal Purohit
2. Nobel laureate Esther Duflo, ex- RBI chief Raghuram Rajan named in Tamil Nadu economic advisory panel
The Tamil Nadu government named Nobel laureate Esther Duflo and former Reserve Bank of India Governor Raghuram Rajan as part of a five-member Economic Advisory Council for the state. The other members in the council are former Chief Economic Adviser Arvind Subramanian, development economist Jean Drze and former Union Finance Secretary S Narayan. Rajan headed the Reserve Bank of Indian from 2013 to 2016.
3. Tamil Nadu power sector companies incurred Rs 13,000 Cr loss: CAG
Increased power purchase, coal handling, financing, and employee costs have resulted in the five Tamil Nadu state power sector companies incurring a loss of about Rs 13,176 crore, said the Comptroller and Auditor General (CAG) in its report for 2018-19. The CAG report said the power utility incurred an additional cost of Rs 7,396 crore in higher power purchase and generation.
4. Asian Development Bank to provide $484 Million Loan for Chennai-Kanyakumari Industrial Corridor
India signed a $484 million loan agreement with Asian Development Bank to improve transport connectivity & facilitate industrial development in the Chennai – Kanyakumari Industrial Corridor (CKIC) in Tamil Nadu. The CKIC is part of India's East Coast Economic Corridor (ECEC), which stretches from West Bengal to Tamil Nadu. ADB is the lead partner of India in developing ECEC. ECEC connects India to the production networks of South, Southeast, and East Asia.
5. India Smart Cities Awards 2020: Tamil Nadu 3rd best smart state. UP best smart state, Surat, Indore best cities
Uttar Pradesh is the top performer among all Indian states in rankings given by the Centre's Smart Cities Mission project, followed by Madhya Pradesh and Tamil Nadu as per results of the India Smart Cities Awards Contest (ISAC) 2020.
6. Tamil Nadu in the second position in Niti Aayog's sustainable development goals index 2020-21.
Kerala has retained the top position in the third edition of the sustainable development goals (SDG) index released by the Niti Aayog with a score of 75. Both Himachal Pradesh and Tamil Nadu took the second spot with a score of 74. On the other hand, Bihar, Jharkhand, and Assam were the worst-performing states this year. Niti Aayog Vice-Chairman: Rajiv Kumar.
7. Tamil Nadu in 3rd position in the national performance grading index of school education for 2019-20 released by the Centre
The performance grading index ranks the states on a set of 70 parameters relating to learning outcomes and quality, access, etc. Punjab, which has improved its showing from the 13th position it attained in 2018-19, topped the charts this time among all the states and union territories with a score of 929 out of 1,000, followed by Chandigarh (912) and Tamil Nadu (906).
8. T.M. Kaliannan, last surviving member of Constituent Assembly, no more
T.M. Kaliannan Gounder, the last surviving former member of the Indian Constituent Assembly, died at the age of 101. Mr. Gounder served as a Member of the Legislative Council in Tamil Nadu and also as an MLA thrice, between 1952 and 1967. He was reportedly the youngest member in the Constituent Assembly then and also a member of India's first provisional parliament.
Download the Tamil Nadu Current Affairs free PDF to get complete current affairs for 2021. For more support and guidance, download the Oliveboard app.
Also Check:
Tamil Nadu Current Affairs 2021 – FAQs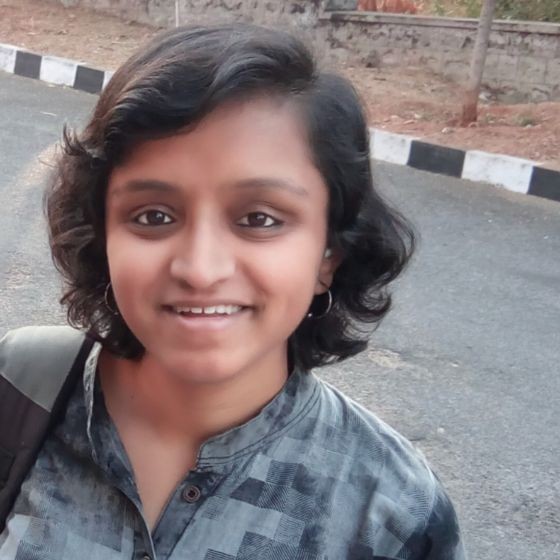 I have been creating exam related content for 3 years now. Having appeared for UPSC, SSC, Railway and Banking Exams myself, I understand and create relevant content, important from exams point of view. I am currently creating content for SSC, Railway, J&K and Law entrance exams. During my free time, I love bingewatching shows or read novels.
  Oliveboard Live Courses & Mock Test Series