Basics of Microsoft Excel : Excel is a powerful tool that is being used by corporations around the world for managing data effectively. Microsoft Excel is basically used to track all type of data. The job market of today demands individuals to have a specific set of skills, and Microsoft Excel is one of them. Nearly each and every department in the job sector is using excel for maintaining their day-to-day tasks.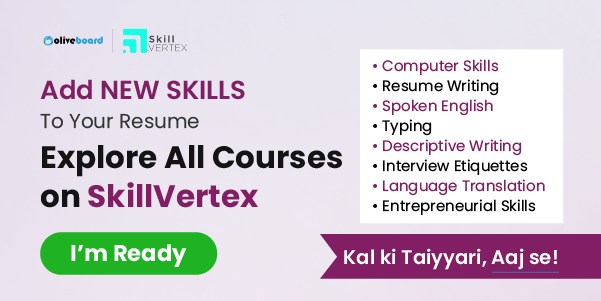 The use of Microsoft Excel is not just limited to the large companies, small start-ups and students also use it for their work. So, we can say, Microsoft Excel is a skill that everyone should have.
We at Oliveboard, understand the need of today's job sector in India. To help you to do well in your career, we bring to you this detailed article about "Basics of Microsoft Excel".
Without any further Ado, let us get started!
Microsoft Excel – What is it?
Microsoft Excel, spreadsheet application launched in 1985 by the Microsoft Corporation. People have been using Microsoft Excel for more than 35 years now. A lot of features has been added in Microsoft excel since 1985. Microsoft Excel is basically a tool which allows you to add up your data, sort and filter it, put it in tables, and build great-looking charts.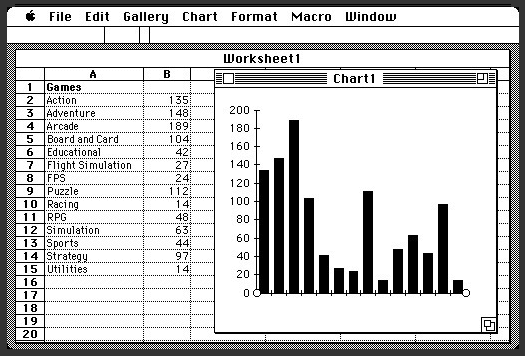 Here we will discuss some important terms related to Microsoft Excel.
Cell
As "Cell" is the basic unit of life, so is the case with Microsoft excel "Cell". A cell is a the smallest but most powerful part of a spreadsheet. Every cell in MS Excel has a unique ID called Cell Address. Basically Cell Address contains Row Number and Column Number. For Eg. If a cell is on the 10th row and on column A, then its address will be A10.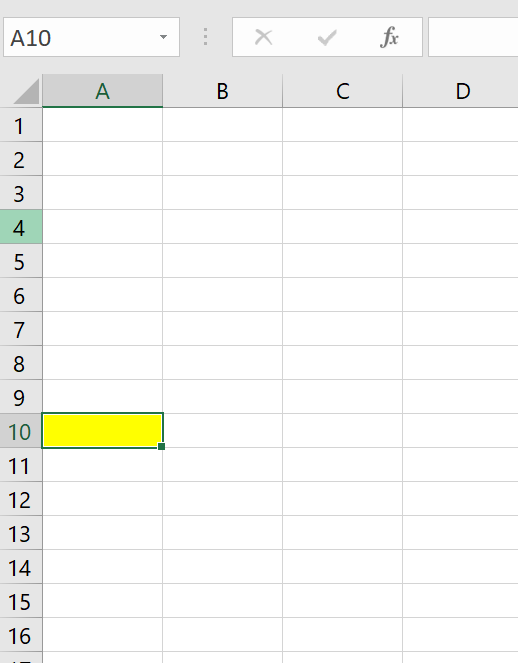 Work Sheet
A worksheet is made of Cells, in which we can put a lot of data. Apart from numbers, a worksheet can also have charts, graphs, images etc.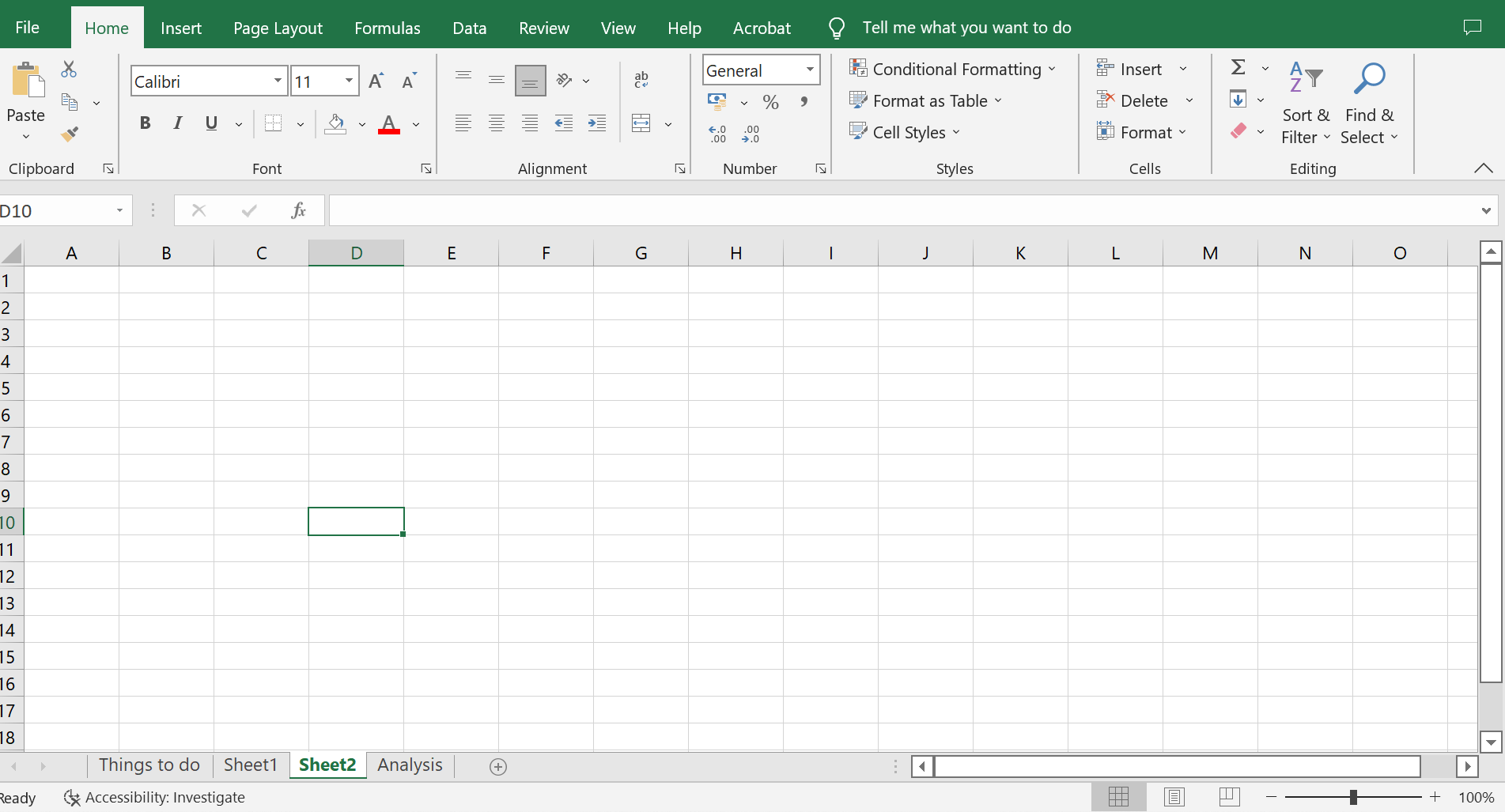 MS Excel Ribbon
The Ribbon is shown at the top of the Excel Sheet. In the image below, File, Home, Insert, Formulas, Data, Review etc are part of the Ribbon. Excel selects the ribbon's Home tab by default when you open it.

Various components of Microsoft Excel Window
Let us now look at the various components mentioned on the MS Excel Window.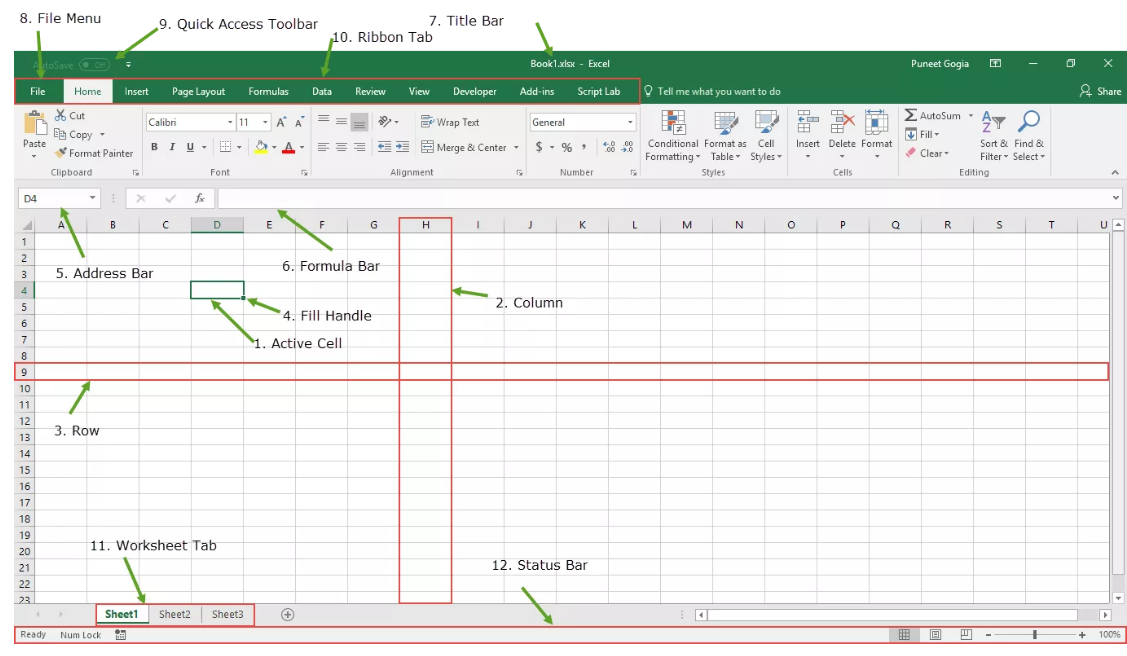 Let us know more about these individual components.
Active Cell : Active cell is the cell which is currently selected. The cell will be highlighted whenever you select it. You can use arrow buttons on your keyboard to move left, right, top, and bottom in the sheet.
Columns : There are a total of 16384 columns in an excel sheet. The column is nothing but the vertical cells in a sheet. You can select the entire column by clicking on the header (Eg. to select column H, click on H)
Rows : If the columns are a vertical set of cells, rows are the horizontal sets of cells. There are a total of 1048576 rows in a excel sheet make sure to memories it, because it can be asked in Exam sometimes 😉
Fill Handle : The small dot present on the bottom right corner of the cell is called fill handle. Just drag it to fill the data in the empty cells.
Address Bar : The place showing the cell address is called the address bar. In the above image the selected cell is D4, and you can see the address in the address bar.
Formula Bar – This basically shows the content of the cell, you can use this to enter formula in a cell.
Title Bar – The name of the workbook is shown in the title bar.
File Menu – It contains options like (Save, Save As, Open, New, Print, Excel Options, Share, etc).
Quick Access Toolbar – This toolbar is used to quickly access the options which you frequently use.
Worksheet Tab – This tab shows all the worksheets which are present in the workbook. eg. Sheet 1, Sheet 2 etc. You can also rename these sheets as you want 😀
Status Bar – It is a thin bar at the bottom of the Excel window. It will give you instant help once you start working in Excel.
Keyboard Shortcuts for Excel
Keyboard shortcuts are of utmost importance in MS Excel. These shortcuts make your work easier. Many of these shortcuts are frequently asked in many exams such as Banking, SSC, State Exams etc. Find below the table for most used keyboard shortcuts.
| To do this | Press |
| --- | --- |
| Close a workbook. | Ctrl+W |
| Open a workbook. | Ctrl+O |
| Go to the Home tab. | Alt+H |
| Save a workbook. | Ctrl+S |
| Copy selection. | Ctrl+C |
| Paste selection. | Ctrl+V |
| Undo recent action. | Ctrl+Z |
| Remove cell contents. | Delete |
| Choose a fill color. | Alt+H, H |
| Cut selection. | Ctrl+X |
| Go to the Insert tab. | Alt+N |
| Apply bold formatting. | Ctrl+B |
| Center align cell contents. | Alt+H, A, C |
| Go to the Page Layout tab. | Alt+P |
| Go to the Data tab. | Alt+A |
| Go to the View tab. | Alt+W |
| Open the context menu. | Shift+F10 orWindows Menu key |
| Add borders. | Alt+H, B |
| Delete column. | Alt+H, D, C |
| Go to the Formula tab. | Alt+M |
| Hide the selected rows. | Ctrl+9 |
| Hide the selected columns. | Ctrl+0 |
You can also find all the shortcuts here at the official site of Microsoft
Basic Tasks in MS Excel
Create a New workbook
Click File, and then click New.
Under New, click the Blank workbook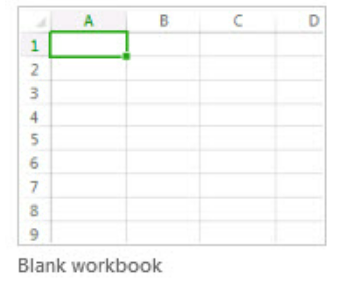 Enter the data
Click an empty cell in which you want to enter the data.
Type text or a number in the cell.
Press Enter or Tab to move to the next cell.
Cell Borders
Select the cell or range of cells that you want to add a border to.
On the Home tab, in the Font group, click the arrow next to Borders, and then click the border style that you want.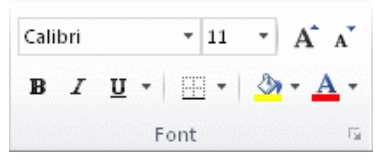 Save Your Work
Click the Save button on the Quick Access Toolbar, or press Ctrl+S. (If you have saved the work earlier)
If this is the first time you've save this file:

Under Save As, pick where to save your workbook, and then browse to a folder.
In the File name box, enter a name for your workbook.
Click Save.
Why should I learn MS Excel?
But Why should I learn MS Excel?
Let us talk about it. So basically, Data is everywhere, and to manage that data we need tools like MS Excel. In schools, students use Excel to add numbers and maybe to manage some data. But in organizations, MS Excel can be used for the following functions.
Organize data in an easy-to-navigate way
Do basic and complex mathematical functions
Turn piles of data into helpful graphics and charts
Analyze data and make forecasting predictions
Create, build, and edit pixelated images
Why should Competitive Exam Aspirants learn Excel?
In India, lakhs of students prepare for competitive exams. During the competitive exam preparation, they read a lot of books related to Quant, Reasoning, English, History, Geography, Polity, Economy etc. Everyone is doing it right?
But if you aspire to do and achieve more than anyone else, then learning Microsoft Excel Basics is something we recommend.
Learning Microsoft Excel will help you immensely after your selection in your dream bank / govt job. Having a good grasp of Excel will increase your day to day productivity. In long run, it would fast-track your career progression. So what are you waiting for, start the journey of learning with Oliveboard!
This is all from our side in this blog. Stay tuned to Oliveboard for new updates.
Basics of Microsoft Excel FAQs
Can learning Excel help in my career?
MS Excel is a basic skill that helps immensely in progressing in your career.
Is Excel easy to learn?
With proper dedication and continuous learning, you can easily learn MS Excel.
DOWNLOAD THE OLIVEBOARD APP FOR ON-THE-GO EXAM PREPARATION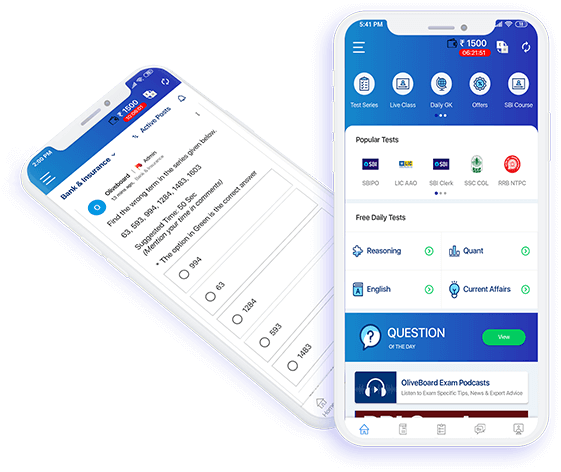 Video Lessons, Textual Lessons & Notes
Topic Tests covering all topics with detailed solutions
Sectional Tests for QA, DI, EL, LR
All India Mock Tests for performance analysis and all India percentile
General Knowledge (GK) Tests
Free videos, free mock tests, and free GK tests to evaluate course content before signing up!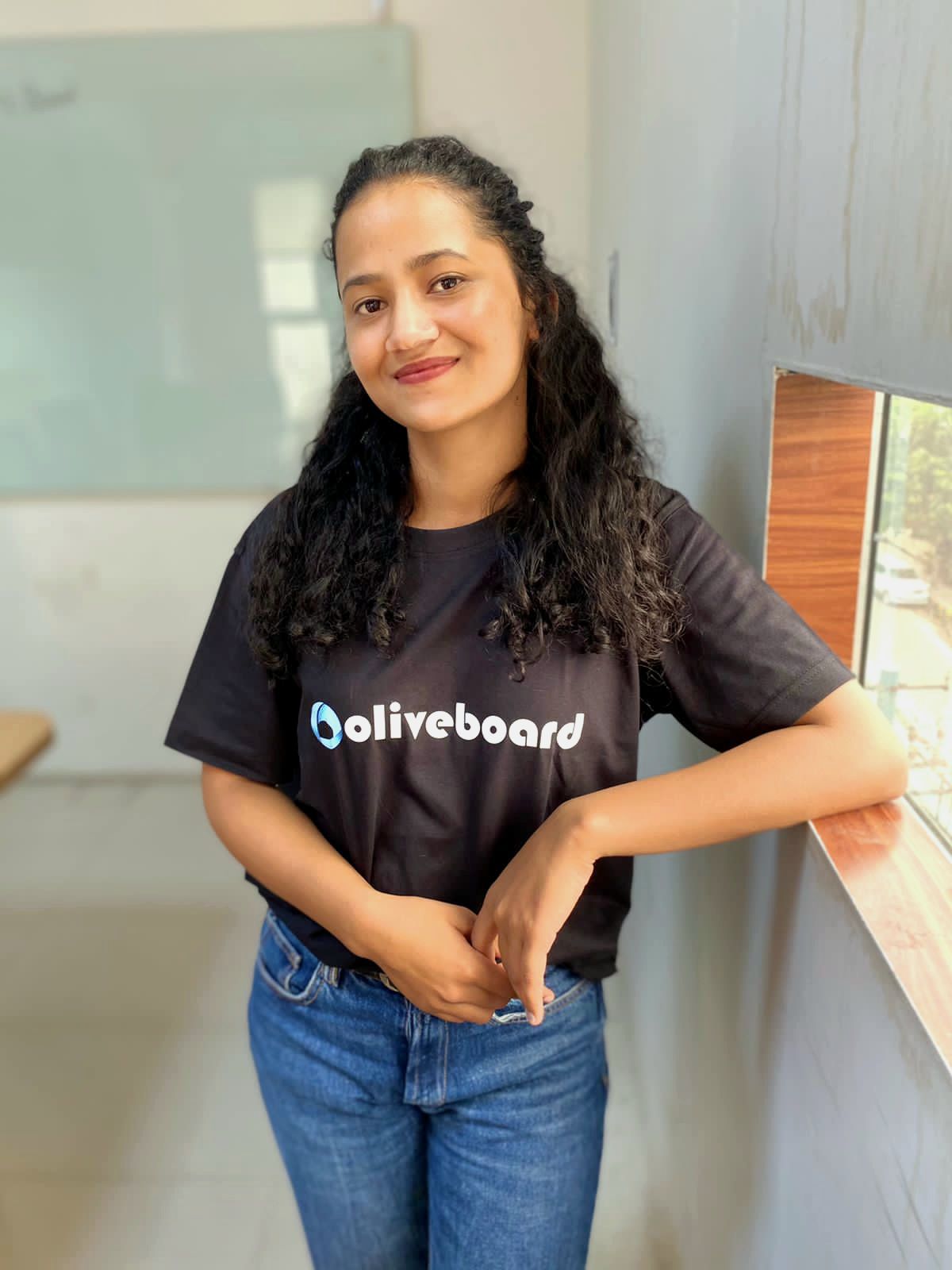 I have been writing blog content for different exams for more than 3 years now. Being an aspirant myself and having closely worked with students and mentors, I know what kind of content an aspirant is looking for. Apart from writing content, I like watching movies.