Retail Banking and Wealth Management Preparation Guide JAIIB 2023: IIBF has released the notification stating the change in syllabus and exam pattern for JAIIB/CAIIB 2023 onwards. Candidates can find the detailed exam pattern and syllabus comparison for JAIIB in our blogs. IIBF introduced these changes to keep the quality of testing abreast with the increasing need for better-qualified professionals.
This blog will detail a preparation guide for one of the newly introduced papers. Paper IV: Retail Banking and Wealth Management. We have already given a tentative list of topics that may be covered for this exam. These were based on the syllabus for CAIIB and Diploma in Advanced Wealth Management. You can find the blog for the Important Topics in Retail Banking and Wealth Management here. Let us see how you can begin your preparation early for the May/June cycle of JAIIB 2023.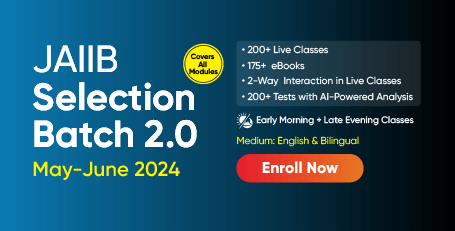 Retail Banking and Wealth Management Preparation Guide: Syllabus
The updated syllabus for JAIIB will come into effect from the May/June cycle in 2023. The following table shows the syllabus for Retail Banking and Wealth Management ie. Paper IV:
You can download the notification from IIBF detailing the updated syllabus here:
Retail Banking and Wealth Management: Module-wise Preparation Strategy
As IIBF has not released the detailed syllabus for the newly introduced papers, we have referred to the syllabus of the CAIIB elective that covers the same topics. The Retail Banking elective for CAIIB more or less covers all these topics. Additionally, Wealth Management is a whole Diploma course offered by IIBF themselves. So the topics we have suggested for preparation here are tentative and we will update this once IIBF release the actual syllabus. This is a tentative preparation guide to help you get a headstart.
1. Module A: Introduction to Retail Banking
Topics covered:
Definition and description of retail banking
Advantages and constraints of retail banking
Prerequisites for retail banking
Challenges to retail banking
Reasons for growth in the retail banking sector
Products and services offered by the retail banking sector
This module is a basic introduction to the subject. Retail banking, what it is, and its various descriptions and definitions. You will also learn about the advantages and disadvantages that retail banking may pose to customers and service providers alike. The challenges to retail banking, the reasons for its growth, and the actual products and services offered will also be a focus.
How to prepare:
This is a very basic module and needs you to mainly study the various basic aspects of retail banking. Make a note of definitions as it is important that these be accurate. While studying, write down the basic points briefly for easy recall and describe them through your understanding. This way you will be able to answer questions that may be indirect too. Being the introduction module this will neither take a lot of time nor effort. So mainly:
Read definitions thoroughly and make notes to remember the exact wording
List the important points for various subtopics briefly for each recall and revision
Read the topic well so that you can answer even indirect questions
Practice questions to be well prepared.
2. Module B: Retail Products and Recovery
Topics covered:
Customer Requirement
Product Development Process
Credit Scoring
Important Retail Asset Products
Credit and Debit Cards
Remittance Period
Recovery in Retail Banking:
Repayment in Retail Loans
Defaults and Rescheduling in Retail Loans
Monitoring of Loan Accounts
Classification of Irregular Loan Accounts
Recovery Policy of Banks
SARFAESI Act 2002
Debt Recovery Tribunals
Recovery through Lok Adalat
Recovery Agents
Module B delves into the product side of Retail Banking. The product is always for a customer and hence, it is important to learn first and foremost what the customer requires. You will also learn about the process of developing products, and the different kinds of products that retail banking offers.
Recovery in Retail Banking refers mainly to the recovery of Retail loans. The process of giving the borrower time to pay the loan, default cases, how to identify loan accounts that may be irregular in payment, and the various policies retail banks have in place to work on the recovery of loans. SARFAESI Act of 2002 is an important part of this module.
How to Prepare:
Study the classification of the types of repayment, defaults, scheduling, types of recovery policies, etc.
Learn the differences between different types of loan accounts, repayment methods, and defaults.
Make notes on each subtopic in brief for easy practice and recall.
Practice questions a lot to get an idea of what kind of questions are asked.
3. Module C: Support Services – Marketing of Banking Products/Services
Topics covered:
Marketing in Retail Banking
Delivery Channels in Retail Banking
Customer Relationship Management in Retail Banking
Service Standards for Retail Banking
Technology in Retail Banking
Module C covers the aspects of marketing and how banks work to make customers aware of their services. Marketing is necessary for any business to flourish because customers have to be made aware that such a business exists and what services they will receive. Banks are after all institutions that look to make a profit. For this reason, banks invest considerably in marketing to drive investment and other related commercial activities. You will learn how the products actually reach customers and the relationship that the bank builds with its customers. You will also learn what standards of services banks are bound by and how technology has changed and improved marketing for the retail banking sector.
How to prepare:
Read thoroughly and understand the reasons marketing is required by banks
Make note of the different ways in which banks supply their services to customers
Read further on the influence of technology on the marketing process of banks
Practice questions to increase awareness about the type of questions you may face
4. Module D: Wealth Management
Topics covered:
Introduction to Financial Planning
Risk Analysis, Insurance, and Retirement Planning
Investment Planning, Tax Planning, and Estate Planning
These topics have been taken from the syllabus for the Diploma Course in Advanced Wealth Management that IIBF offers. These three topics cover a number of subtopics. You can find a detailed list of topics here. Wealth management refers to the various ways in which money can be invested in a planned manner for profitable returns. This includes analysis of the market and planning for insurance and retirement funds. It also covers the planning and schemes required for investments, taxes, and estates.
How to prepare:
Study the basic concepts of financial planning in detail and learn the required definitions by making notes.
Understand the logic behind various ways of risk analysis and different ways of investment planning.
Learn the procedures of planning for insurance, taxes, estates, and retirement and note differences.
Practice as many questions as possible as this topic may be a little difficult to grasp completely just through theory.
Retail Banking and Wealth Management Preparation Guide: Conclusion
We hope this blog has shed some light on the new paper introduced for JAIIB 2023. Additionally, candidates also have a starting point for preparation that can be modified when the actual syllabus is released. Till then candidates can slowly start preparing themselves for this new paper. Keep an eye on our blog as we will be updating as and when the fresh details for the new paper and its syllabus are released. We will also provide mock tests, updated to match the new syllabus and exam pattern.
In the meantime, we wish the candidates appearing for JAIIB 2022 November all the best!
Retail Banking and Wealth Management Preparation Guide: Frequently Asked Questions
What are the changes in the JAIIB exam marking scheme?
With effect from 2023, there will be 1 mark awarded for every correct answer and 1/4th mark will be deducted for every wrong answer.
How many questions are for each paper in JAIIB?
For JAIIB 2022, each paper has 120 questions worth 100 marks. From 2023 onwards, each paper will have 100 questions worth 100 marks.
When will the new JAIIB syllabus be introduced?
The revised syllabus will come into effect from the May/June 2023 cycle of JAIIB.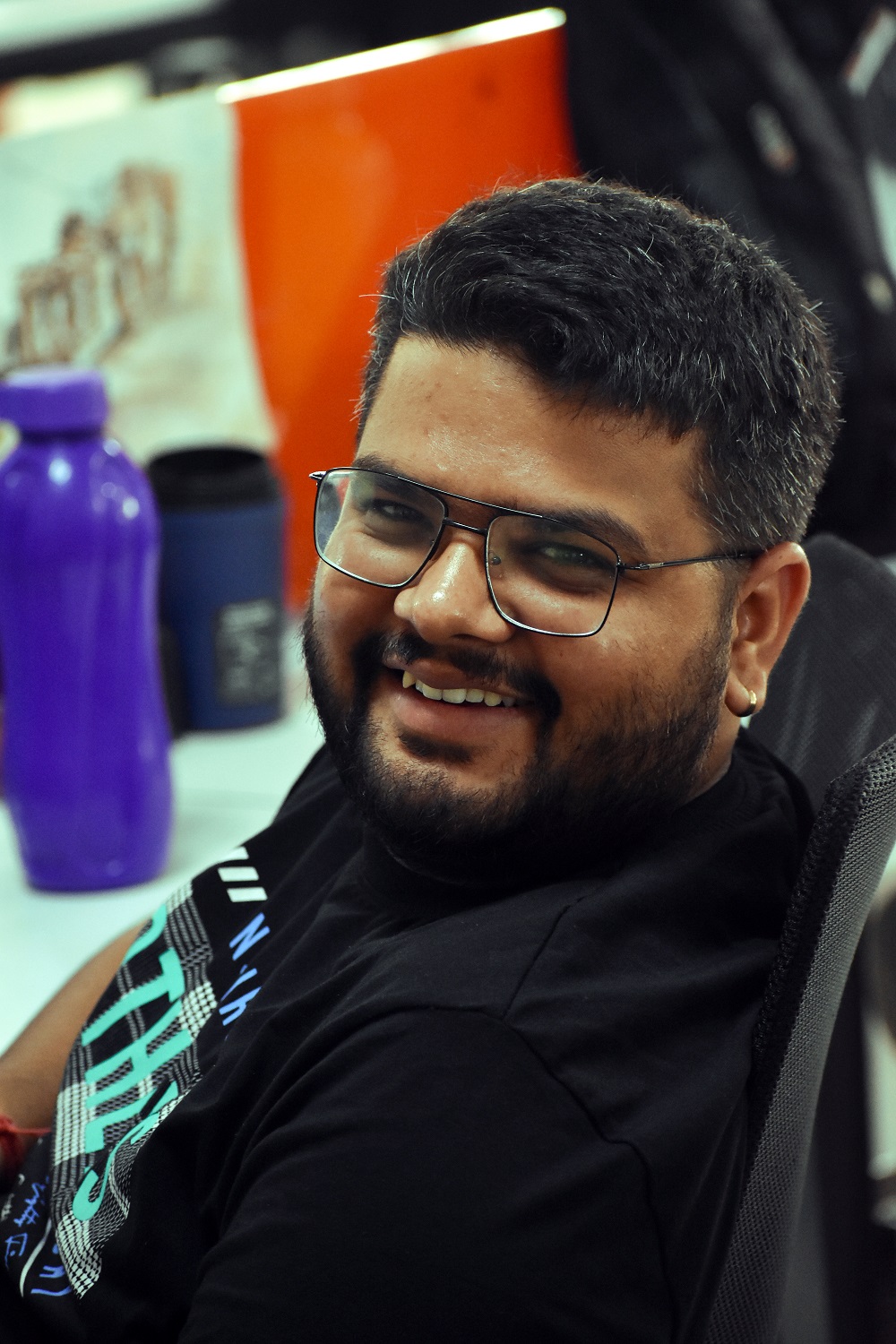 Dikshant (DJ) is an engineer turned banker. He has cleared many competitive exams before his current placement. Being an officer in the bank, DJ is super busy but makes sure that he always finds time for writing informative & exam-oriented content to help students in cracking competitive exams such as SBI, IBPS, SSC, JAIIB/ CAIIB and many more.
  Oliveboard Live Courses & Mock Test Series