The CAT Exam will be held in 28th November 2021. So we can probably say that there are more than 3 months for CAT 2021 Exam. If you are someone who is aiming at CAT 2021 Exam, it is high time that you pull up your socks and get ready for the percentile battle. It is always better to start early for the preparations as starting early gives you enough time for learn, practice and test yourself, besides it helps you find the right study material for your exam preparations. In this blog we will help you all chalk out a good CAT 2021 Preparation Strategy to make things easier for you.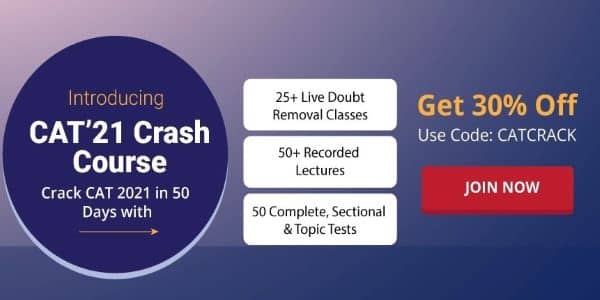 Take a Free Oliveboard CAT 2021 Mock Test Here
But be aware, starting early and not being able to be persistent and consistent in your studies is not a great idea. Start your studies for CAT 2019 and be regular and undeviating for your final goal. So,in this blog we will talk about the same that is the preparation strategy that needs to be followed for the coveted Common Admission Test (CAT) 2021.
Firstly for all those who are not aware of the Exam Pattern and Selection Procedure of the Exam, Let's have a look on the same below:
Take a Free Oliveboard CAT 2021 Mock Test Here
CAT 2019 – Selection Procedure
The CAT selection procedure consists of the following stages:
I) CAT Online Test
II) WAT (Writing Ability Test) / Group Discussion by respective institutes
III) PI (Personal Interview) by respective institutes
Take a Free Oliveboard CAT 2021 Mock Test Here
CAT 2018: Exam Pattern
Take a Free Oliveboard CAT 2021 Mock Test Here
CAT 2019 Preparation Strategy – How to go about the preparation
Here's a CAT 2021 Preparation Strategy that would be helpful for you in your preparation journey.
Start from Basics
CAT exam

preparation plan is all about getting your basic concepts right.
Making your fundamentals strong and improving your weak areas, speed and accuracy by constant and consistent practice.
Start your preparation by revising the basics of Quant, Data Interpretation, Logical Reasoning and English.
In order to solve complex & advanced problems in these sections, your basics need to be strong.
Practice basic and advanced level formulas for Quant and revisit the fundamentals of grammar for English. This will give you a brief idea on how you can effectively solve the problems in less time and with greater accuracy.
Take a Free Oliveboard CAT 2019 Mock Test Here
Move on to Advanced Concepts
Once your your fundamentals are in place, it's time to move on to the more advanced concepts.

Analyze solutions by taking CAT mock tests online and referring to previous years' solved exam papers. This will help you learn shortcuts to solve problems faster.
Once you have cleared your advanced concepts and understood the solving process, start practicing problems.
Solve as many different kinds of problems as possible.

Now that you have cleared your basic and advanced concepts, it's time to test your speed and accuracy and determine which areas you're strong at and which areas you need to improve on.
Take a Free Oliveboard CAT 2021 Mock Test Here
Analyze your Performance
Taking mock tests will give you your All-India ranking, analyze your performance and help you determine your speed, accuracy, strong and weak areas. Use this information to device a custom study plan!
We're providing you a table for your reference:
Name of the section
Speed & Accuracy
Plan

List of topics in which you have good speed and accuracy.

Focus less on this area and dedicate relatively lesser time on these topics, but solve sufficient number of problems so that you don't lose touch.

List of topics in which you have bad speed and accuracy.

Focus most on these topics and dedicate most of your time here. Practice as many problems as possible.
Focus on your Study Plan
Follow your custom study plan going forward; focusing on improving your weak areas and making your strong areas stronger. Once you feel, you have improved, take a CAT mock test again and repeat the cycle.
Hope this CAT 2019 Preparation Strategy helps you all.
All the best for your preparation journey!
Take a Free Oliveboard CAT 2019 Mock Test Here