FCI AG-3 Mains 2023 Memory-based GA Paper: The Food Corporation of India conducted the FCI AG-3 Phase 2 exam on 5th March 2023. The exam was conducted in a single shift. Phase 2 of FCI AG-3 Recruitment mainly consisted of post-specific papers. The General and Depot posts in particular only had to attend a single paper. Paper-1 has a General Studies section which is what we'll be covering here.
FCI AG-3 Mains 2023 Memory-based GA Paper
Headquarters of Gst council – New delhi
Noncommunicable dieses – Diabetes
Which is not an indirect tax – GST (capital gain tax is direct tax)
Brihadeshwara temple – Chola
Largest Helicopter manufacturing plant – Tumkuru, Karnataka
Highest Area covered by forest – Madhya pradesh
Valmiki Tiger Reserve- Bihar
Ashtadhyayi book written by – Panini
Fermentation is the process in which sugars are converted into (alcohol) and carbon dioxide by the action of microbes like –
Seismology is the study of – Earthquake
Window+ space – keyboard layout
Win 98 to win xp -upgrade
BSE establishment date -1875
Unesco heritage sites – Agra fort, ellora, Fatehpur sikri, all of the above.
First Indian city to get into the global network of silk cities – Bangalore
Pointing device – mouse
Best Tableau among States/Uts under Popular choice – Gujarat
Chemical reaction – Rusting of iron
First round table conference – 1930-31
Number of mole tooth in adult – 12 (eight incisors, four canines, eight premolars, and 12 molars)
Digital currency CBDC accepted by which firm – Reliance Retail
Clinical thermometer range: 35°C to 42°C
Mini Switzerland of India = Khajjiar, HP
Vitamin A scientific name= retinol
India's Highest fall & Asia's second largest waterfall = kuchnikal falls
The maximum amount under Mahila Samman Bachat Patra scheme = 2 lakh
The coolest place in India = Dras
On Venus and Mars, gas forms the major components constituting 95-97% of
gaseous components on these planets – CO2 AFC Championship cup 2027 venue = Saudi Arabia
1st Export process zone in India = Kandala
Major Coffee exporting country =(Italyaly, , Germany Germany & Russia
PET in plastic bottles = Polyethylene terephthalate
Astadhyayi = panini
Software available for trial : Freeware
Pulses indian rank = first
FCI AG-3 Mains 2023 Memory-based GA Paper: Conclusion
These are the questions that have been mainly asked in the General Awareness section of FCI AG-3 Mains 2023. We will make sure to verify and update this list with all the questions and their options for ease of study for you. Please refer to the video below for a clearer understanding of the paper:
FCI AG-3 Mains Memory-based GA Paper 2023: Frequently Asked Questions
What was the difficulty of the GA section in FCI AG-3 Mains 2023?
The GA section was moderate-difficult. Thorough knowledge of recent happenings in the economy, banking, and static knowledge and current affairs is necessary.
What topics are asked in the FCI AG-3 Mains GA section?
The GA section covers Current Affairs, Static GA, Banking awareness, and Economic Awareness.
---
---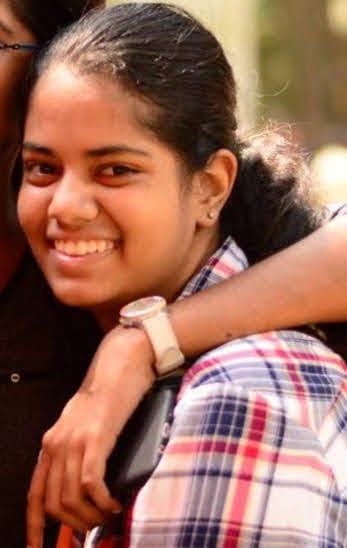 I write content to help people prepare for banking exams because I have experience as an aspirant myself. My goal is to provide accurate and easy-to-understand information for candidates. I cover various topics such as exam patterns, syllabus, study techniques, and time management to support those preparing for the exams. As a former aspirant turned content writer, I want to make the information accessible and helpful for others so that they can do well in their banking and government exams and achieve their goals.
  Oliveboard Live Courses & Mock Test Series