Candidates appearing for the NABARD Grade A and Grade B exams scheduled in June must pay attention to the Agriculture and Rural Development section since it covers a vast portion of rural Indian agriculture. To help you with your preparation, we are providing you notes on Fisheries in India, which is an important topic in this section. Read on to know more.
Use Coupon Code "D20" to get 20% Off on NABARD Test Series

Types of Fisheries in India
From time immemorial, fish has been an easily digestible and a cheap animal protein is drawn from natural sources of water. However, due to pollution and overexploitation, the availability of fishes in natural waters has considerably declined. This has forced scientists to adopt other methods that might help increase production.
India ranks second in the production of inland fishes. States like Andhra Pradesh and West Bengal rank among the biggest producers of inland fishes. The farmers in Andhra Pradesh have formed co-operatives to take up farming as an occupation.
In India, types of fisheries include –
Inland Fisheries – This refers to fish cultivation in freshwater – ponds, lakes, rivers, canals and tanks
Marine Fisheries – It deals with the production of fishes from brackish water and the sea.
Attempt a Free NABARD Grade A & Grade B Mock Test Now
Fish Culture in Ponds
Out of 3.6 million metric tons (approximately) of inland fish production, fish culture in reservoirs and ponds contribute to over 60% of it. On the national level, the average productivity from ponds accounts to 2500Kg/Ha every year. In states like Haryana and Andhra Pradesh, it is more than 5000/Kg/Ha per year while in UP and Bihar, the measure is between 1500 and 2500Kg/Ha per year.
All Indian farmers – small, large and marginal – adopt the fish culture. Ponds can be seasonal or perennial. Seasonal ponds can be used for short-term fish culture given that they retain water for 4-5 months. Perennial ponds, on the other hand, are best suited for large-scale fish culture. Harvesting fish is easier in seasonal ponds since the water dries up in a couple of months. Nevertheless, any perennial pond that retains water at a depth of 2m can be used for fish culture. The quality of water, soil, fish food and fish eggs must be reasonably good to guarantee better yields. Clayed soil is preferable for use, as the soil for ponds should be able to retain water. The water should be neither too acidic nor too alkaline.
Ponds are not the natural habitat of fishes. Therefore, farmers must be able to provide food from outside and create a desirable environment for the species. A combination of inorganic and organic fertilizers is suitable. However, their application largely depends on the quality of the soil.
Composite Fish Farming – Different species of fishes are reared in a single water reservoir for better yield
Integrated Fish Farming – Fish farming is done along with cattle farming, horticulture, and poultry
Attempt a Free NABARD Grade A & Grade B Mock Test Now
Major Fish Species Bred in Ponds
In India, the major species of fish bred in ponds fall under the following categories –
Carps – Katla, Rohu, Mrigal
Catfish – Singhi, Ari, Magur
Tilapia – Kowai
Trout – Golden/Silver/Black/Silver Grey Mahseer
Polyculture in ponds has become the dominant production system in almost all parts of the world. In India, domestic and exotic carps contribute to nearly 80% of the produces from ponds. Magur, mrigal, rohu, and Katla are the most preferred variety of pond fishes.
The Department of Fisheries help farmers get the right quality of fingerlings. Private hatcheries are thriving in many parts of the country. The Government is also playing an active role in aiding the process through various schemes.
Attempt a Free NABARD Grade A & Grade B Mock Test Now
Marketing and Harvesting
Scientists, entrepreneurs and cultivators are now experimenting integrating fish farming that combines various animal husbandry activities to ensure the fishes in ponds get a regular supply of organic manure. These measures have reportedly increased annual productivity by approximately 10 tons/hectare.
Harvesting can be done by either repeat netting or by draining the water partially out of the pond through an outlet.
Nowadays, Ornamental Fish Farming is also gaining prominence. This refers to the culture of colourful, attractive fishes of various characteristics reared in a constricted aquatic system.
Attempt a Free NABARD Grade A & Grade B Mock Test Now
Problems Associated with Fish Culture
The major problem associated with fish culture is the threat of diseases. Fishes are prone to bacterial, fungal and worm diseases. As they become lethargic and weak, the infected fishes often float to the water surface to breathe.
The Future of Fish Culture in India
From time to time, the Government has come up with various schemes to support fish culture. One such scheme is the Development of Inland Fisheries and Aquaculture, which was launched during the Tenth Plan. The scheme assists farmers in building ponds.
Assuming the cost of construction of a pond in hilly regions and plain regions is Rs. 3Lakhs and Rs. 2Lakhs respectively, the government provides 20% subsidy to farmers. 20% subsidy is also given for reconstructing or renovating an existing pond, assuming the cost is Rs.6,000 per hectare.
Attempt a Free NABARD Grade A & Grade B Mock Test Now
The National Bank for Agriculture and Rural Development refinances the banks that extend loans to various fisheries co-operatives and entrepreneurs participating in fish culture. Besides, agencies like FFDA (Fish Farmers Development Agencies) launched in 1970 by the Ministry of Agriculture, provide technical and financial support to beneficiaries throughout India at the district level. Nevertheless, better resource management is urgently needed for fisheries in India, especially in places where fish culture can be practised or is currently practised.
The lecture notes provided by NABARD will enhance your knowledge of the subject matter. Hence, go through the notes thoroughly and sit for mock tests to evaluate your performance.
NABARD Grade A Study Material For ARD & ESI – Get Complete Notes
We at Oliveboard have constantly worked for the betterment and interest of our students. To help you with your Exam preparations for NABARD Grade-A we have brought to you a compiled set of notes for ARD & ESI. Click on the link below and study from notes to prepare the particular course for the exam.
[gdlr_button href="https://www.oliveboard.in/nabard-grade-a-b/?ref=hny" target="_blank" size="large" background="#1b5df1″ color="#ffffff"]GET COMPLETE ARD & ESI STUDY NOTES HERE[/gdlr_button]
NABARD Grade A Study Notes for ESI & ARD (Glimpses of the notes)
The notes will help you cover all the topics as mentioned in the syllabus for ARD & ESI, here we have added a few snapshots of the topics covered: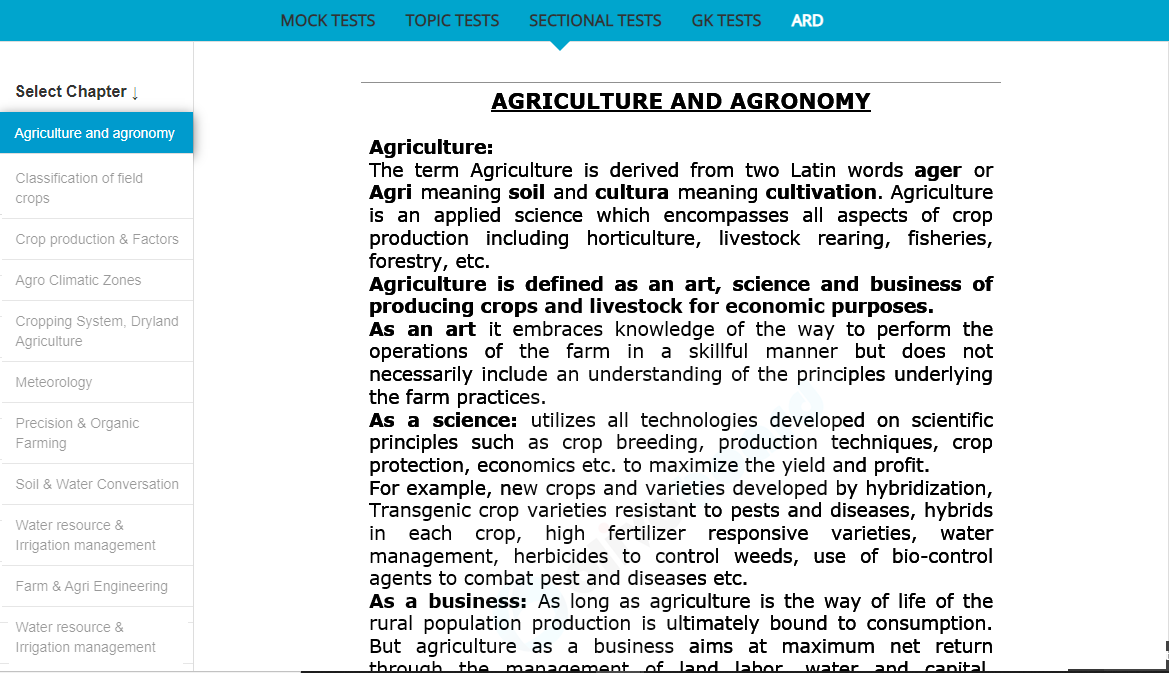 [gdlr_button href="https://www.oliveboard.in/nabard-grade-a-b/?ref=hny" target="_blank" size="large" background="#1b5df1″ color="#ffffff"]Get Complete ARD Study Notes here[/gdlr_button]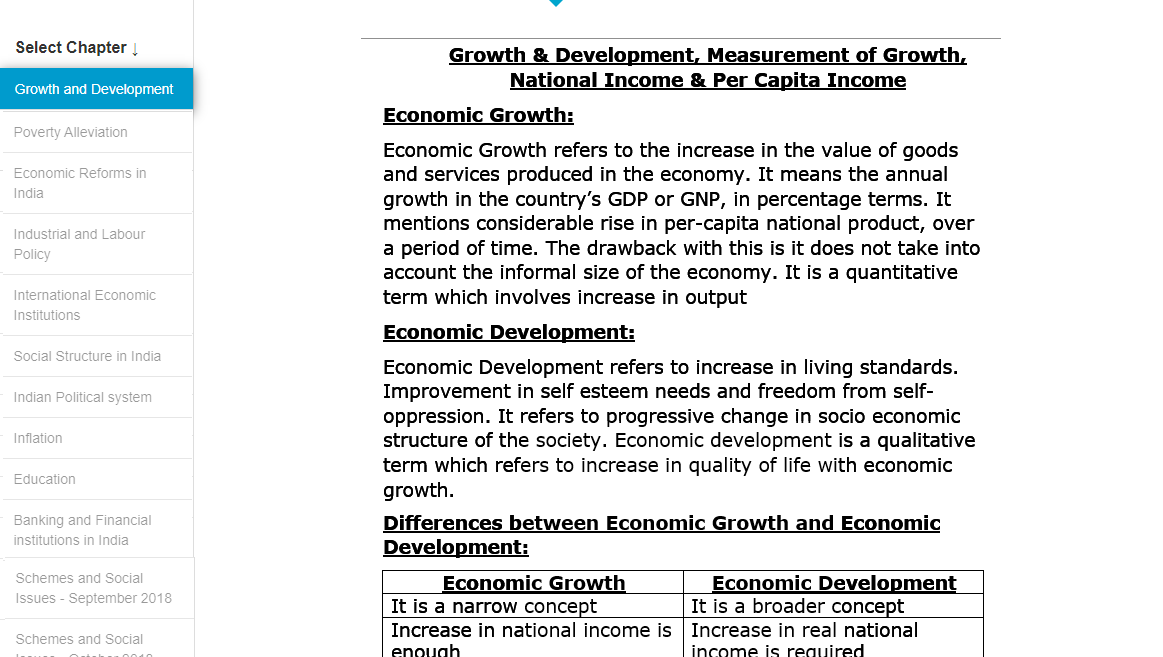 [gdlr_button href="https://www.oliveboard.in/nabard-grade-a-b/?ref=hny" target="_blank" size="large" background="#1b5df1″ color="#ffffff"]Get ESI Complete Study Notes here[/gdlr_button]
Read More Agriculture and Rural Development (ARD) Study Notes :
That is all from us in this Free ARD Notes blog on Fisheries in India. Keep checking this space for NABARD Exam updates, Study Materials and Mock Tests.
If you wish to get in touch with your fellow competitors for preparation of Bank & Govt. Exams, you can visit Oliveboard's discuss forum.
Want more? You can access Oliveboard's Mock Tests, study materials, Podcasts, Word lists, etc. from your phone. Download Oliveboard Mobile App and prepare on the go!
Use Coupon Code "D20" to get 20% Off on NABARD Test Series