Food Security in India is one of the important topics under the ESI and ARD sections of both Phase 1 and Phase 2 in the NABARD Grade A Exam. Therefore, for your convenience, we have covered the topic in complete detail. Every mark is of utmost importance in the exam, so it becomes extremely necessary that you cover the topics given in the syllabus with utmost sincerity. We have compiled this eBook covering all necessary aspects of Food Security in India, so do not forget to download Food Security in India Ebook for NABARD Grade A.
Food Security in India Ebook for NABARD Grade A – Notes
Food security in India is a multifaceted concept that encompasses various aspects related to the availability, access, utilization, and stability of food for its vast and diverse population. It is a critical issue because ensuring food security is not just about providing enough calories but also about offering nutritionally adequate, safe, and culturally acceptable food to all citizens.
Availability of Food: This aspect of food security deals with the production and supply of food. India is primarily an agrarian economy, with a significant portion of its population engaged in agriculture. However, the availability of food can be influenced by factors like climate, agricultural practices, and infrastructure. Climate change, for example, can lead to crop failures and impact food availability.
Access to Food: Access to food is about people's ability to obtain the food they need. This is closely tied to economic factors, as income and purchasing power play a significant role. Poverty and income inequality can restrict access to nutritious food. Government policies, such as subsidies, food distribution programs, and social safety nets, are critical in ensuring that vulnerable populations have access to food.
Utilization of Food: It's not enough to have food available and accessible; it also needs to be utilized effectively. This involves aspects like food safety, hygiene, and dietary practices. Lack of awareness or education about proper nutrition can hinder the effective utilization of available food resources.
Stability of Food Supply: Food security is not just about having enough food today; it's also about ensuring a stable supply of food in the future. Factors like natural disasters, economic shocks, and geopolitical instability can disrupt food supply chains. Therefore, long-term planning and resilience in the food system are crucial for maintaining food security.
Cultural and Social Aspects: Food is deeply embedded in the cultural and social fabric of India. Different regions have their own culinary traditions and dietary preferences. Food security initiatives should respect these cultural aspects and aim to provide diverse and culturally appropriate food choices.
Environmental Sustainability: Ensuring food security in the long term must consider the sustainability of food production. Practices that harm the environment, such as excessive use of chemical fertilizers or deforestation for agriculture, can undermine food security by depleting natural resources and causing ecological damage.
Global Context: In an increasingly interconnected world, India's food security is also influenced by global factors. Trade agreements, international food prices, and global food production trends can impact the availability and affordability of food in the country.
Government Initiatives: The Indian government has implemented several programs and policies to address food security, such as the Public Distribution System (PDS), which provides subsidized food grains to low-income families, and the National Food Security Act (NFSA), which aims to provide food security to a larger section of the population.
Food security in India is a complex issue that involves various interconnected factors, including availability, access, utilization, stability, culture, and sustainability. Ensuring food security requires a multi-pronged approach that includes not only increasing food production but also addressing issues related to poverty, education, health, and the environment. It is a continuous challenge that requires collaboration between government, civil society, and the private sector to ensure that all citizens have access to safe and nutritious food.
Global Hunger Index
The Global Hunger Index (GHI) is a widely recognized and respected tool used to measure and monitor hunger and undernutrition on a global scale. It provides valuable insights into the state of hunger in various countries and regions around the world. The GHI serves as an essential resource for policymakers, researchers, and organizations working towards the goal of eradicating hunger and achieving food security.
The primary motive behind the Global Hunger Index is to raise awareness about the issue of hunger and undernutrition, track progress in addressing these challenges, and prompt action to improve the situation. By assessing the severity of hunger and undernutrition, the GHI helps to identify areas and populations that are most vulnerable to food insecurity. This, in turn, guides the allocation of resources and interventions to reduce hunger and malnutrition effectively.
The report is is jointly published by Welthungerhilfe and Concern Worldwide including the International Food Policy Research Institute (IFPRI). These organizations collaborate to produce the GHI, drawing on a wealth of data and research from various sources, including national governments, international organizations, and academic institutions. In the 2022 Global Hunger Index, India ranks 107th out of the 121 countries with sufficient data to calculate 2022 GHI scores. With a score of 29.1, India has a level of hunger that is serious.
For 2023 Global Hunger Index (GHI), click on the image below:
Food Security in India Ebook for NABARD Grade A
The candidates can download the ebook with just a free log in. The concepts you will get in the ebook are:
What is Food Security
Why Food Security?
Who are Food Insecure?
Initiatives taken by the Government to tackle the problem of Food Insecurity in India, and much more.
Also, check out the below-given links
How to Prepare for the NABARD Grade A Exam?
If you are a candidate who has never prepared for the NABARD Grade A Exam before and is scared of the Agriculture section that is asked in the exam, then you must check out the following success stories:
Success Story of Anantha Giri Padmanabhan
Success Story of Himanshu Baliyan
Special Note: Any Graduate candidate from any discipline can apply for this exam. With a systematic way of preparation, aspirants can smoothly get good marks in the Agriculture section.
---
---
Ebooks Specifically for NABARD Grade A Exam 2023: Download for FREE
Download FREE Ebooks on Government Schemes for all Regulatory Exams: IRDAI, RBI, NABARD, SIDBI, SEBI, IFSCA
FREE Ebooks on General Awareness, ESI, FM & Miscellaneous Topics for all Regulatory Exams: IRDAI, RBI, NABARD, SIDBI, SEBI, IFSCA – Download
The syllabus of all the regulatory exams is somewhat similar, so practicing and learning from other exam-specific ebooks are also beneficial in the preparation. Here, we have compiled all the latest ebooks that will help you ace the exam.
---
Download FREE Ebooks on QRE (Quantitative Aptitude, Reasoning, English) for all Regulatory Exams: IRDAI, RBI, NABARD, SIDBI, SEBI, IFSCA
Download all the ebooks for FREE and enhance your preparation.
Quantitative Aptitude Ebooks
Reasoning Ebooks
English Language Ebooks
---
Preparing for Regulatory Exams? Need regular updates of CA, Notifications, Free Ebooks, YT Sessions, and More, then Join Our Regulatory Whatsapp Channel.
If you are preparing for Regulatory Exams, then do not forget to check out all the blogs on the regulatory exams. Check Regulatory Exam Blogs.
Get Daily FREE Material for RBI Grade B, NABARD Grade A, SEBI Grade A, IFSCA Grade A, and SIDBI Grade A, IRDAI Assistant Manager – Join Oliveboard's Regulatory Exam Telegram Channel
Check out all the videos for RBI Grade B, NABARD Grade A, SEBI Grade A, IFSCA Grade A, and SIDBI Grade A, IRDAI Assistant Manager- Subscribe to Oliveboard's Regulatory Exam Youtube Channel
---
---
DOWNLOAD THE RBI, NABARD, SEBI Prep App FOR ON-THE-GO EXAM PREPARATION
The app provides comprehensive study material in the form of online courses to ace these examinations. The study material ranges from online LIVE classes, video lectures, study notes, revision sessions, past year papers, topic tests, the objective plus descriptive mock tests, mock interviews, and much more.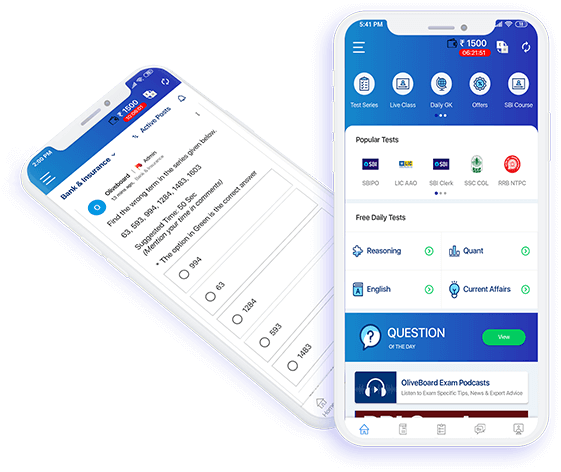 ---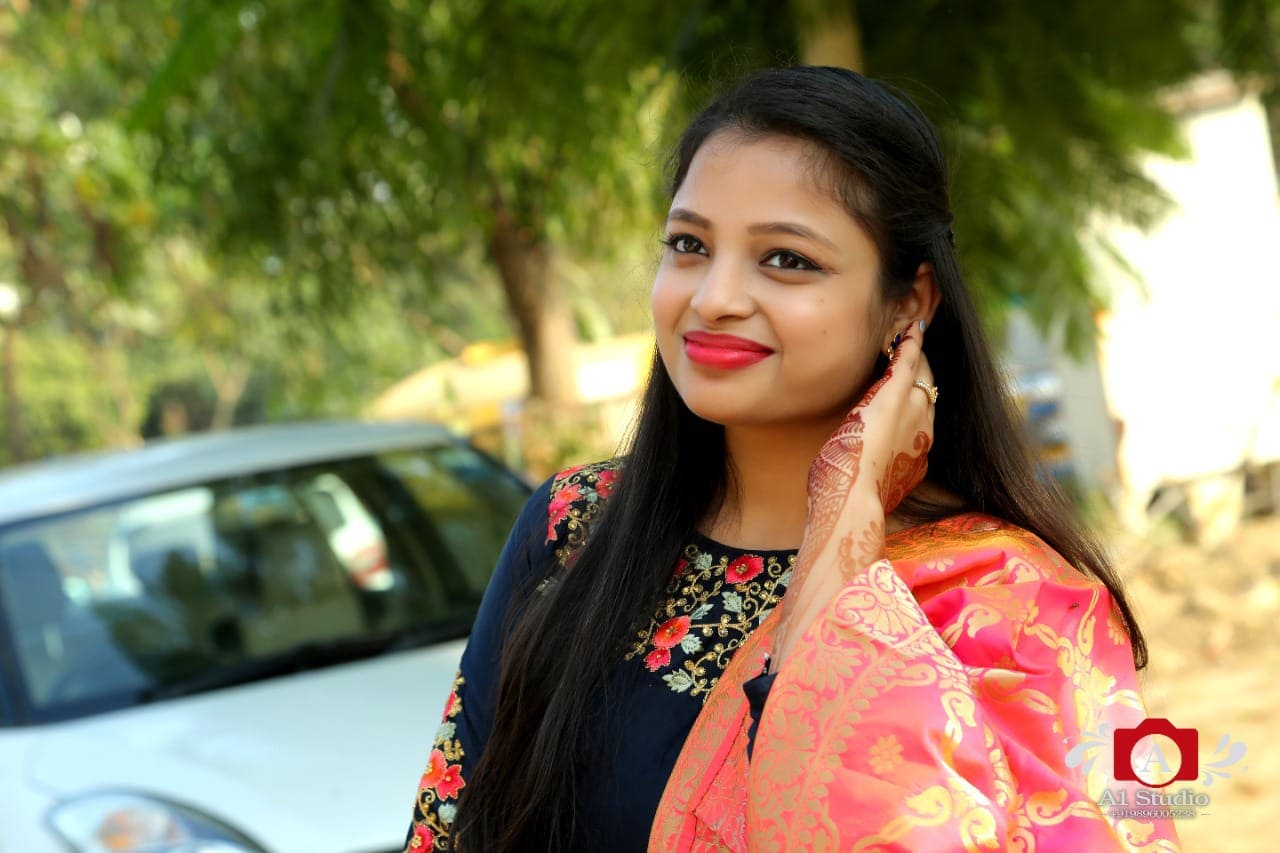 Hello there! I'm a dedicated Government Job aspirant turned passionate writer & content marketer. My blogs are a one-stop destination for accurate and comprehensive information on exams like Regulatory Bodies, Banking, SSC, State PSCs, and more. I'm on a mission to provide you with all the details you need, conveniently in one place. When I'm not writing and marketing, you'll find me happily experimenting in the kitchen, cooking up delightful treats. Join me on this journey of knowledge and flavors!
  Oliveboard Live Courses & Mock Test Series