The Current Affairs and General Knowledge section for CLAT assesses your knowledge over a range of topics. The in-depth analysis of news or opinions is now playing a key role in acing the paper. The Candidates are expected to thoroughly read at least one newspaper and engage themselves in the habit of making notes. Regarding Current Affairs and General Knowledge area, legal news, events, and happenings are highly significant. However, many new types of questions/areas, such as the latest apps or technologies, are currently capturing the attention of examiners. If you look at the pattern of questions asked, you'll see that the exam's difficulty level fluctuates from year to year. The following are the overall advantages of the previous year's articles analysis: –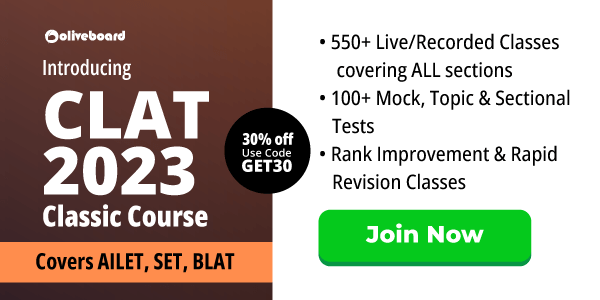 Provides you with a report on your speed and topic knowledge.
Gives you an idea of the previous year's trend, which themes are popular, which aren't, and so on. Students who are familiar with the structure and types of questions on the exam will spend less time answering them.
It assists you in gaining confidence in your preparation.
Moreover, sometimes some tricky questions tend to get repeated and solving them beforehand can prove beneficial.
This blog will deliver the tips and tricks to score 33+ in the General Knowledge section for CLAT after an analysis of previous years' papers for the last 5 years.
Understanding CLAT
Common Law Admission Test, or CLAT, is a centralized national level entrance test for admissions to an integrated (5 years) undergraduate degree in Law (BA LLB, BBA LLB, BSc LLB, etc) in twenty-two National Law Universities (NLU) in India (except NLU Delhi which conducts a separate entrance, AILET). The test can be taken after the Higher Secondary Examination or the 12th grade and is conducted by the Consortium of NLUs nationally every year.
Generally, the battle of CLAT is a 120-minute field wherein the candidate has to solve 150 questions spread across five areas – English Language, Current Affairs (including General Knowledge), Legal Reasoning, Logical Reasoning and Quantitative Techniques. Each question is a one-marker objective type. A negative marking of 0.25 mark per the wrong answer has also been kept.
| | |
| --- | --- |
| Subject Areas | Approx. number of questions (Weightage) |
| English Language | 28-32 questions or roughly 20% of the paper |
| Current Affairs, including General Knowledge | 35-39 questions, or roughly 25% of the paper |
| Legal Reasoning | 35-39 questions, or roughly 25% of the paper |
| Logical Reasoning | 28-32 questions, or roughly 20% of the paper |
| Quantitative Technique | 13-17 questions, or roughly 10% of the paper |
General Knowledge section for CLAT
As per the official syllabus listed on the Consortium website, the General Knowledge section for CLAT 2022 will include a series of passages of about 450 words each. As per the question paper format listed on the Consortium website, the General Knowledge section for CLAT contains about 35-39 questions out of 150, or constitutes roughly 25% of the paper
The 450 word passages may be derived from news, journalistic sources and other non-fiction writing. The questions may include an examination of legal information or knowledge discussed in or related to the passage, but would not require any additional knowledge of the law beyond the passage. Each passage will be followed by four or five questions that will require you to:
Recognize and deduce the rules and principles outlined in the passage.;
Use such rules and principles accordingly to various factual situations, and
Recognize how modifications to rules or principles can affect their application to different factual situations.
Past year's Papers Analysis (5 years)
The General Knowledge section for CLAT is designed to assess your knowledge of a variety of topics. The Candidates are expected to thoroughly read a certain passage or opinion piece. In the previous five years, there has been an increase in the range of the content of topics such as international affairs/organizations, business & economy, government & politics, sports, science & technology.
| | | |
| --- | --- | --- |
| Year | No. of Questions asked | Analysis |
| 2021 | 35 questions from 7 passages (5 questions each) | EasyThe Candidates knowledge and analytical skills on current events were examined in this section. The section was low on the Static GK part. The issue of Covid 19, the National Education Policy, and the Atmanirbhar Bharat Scheme were among the topics discussed. The Passages were easy to understand and were based on events such as PM Modi's visit to Bangladesh, United Nations, Line of Actual Control, TSO KAR Wetland Complex, SAARC etc.Interestingly, most of the questions could be answered without reading the passages since the answers could have been known from knowledge of the contemporary events without being derived from the passages. |
| 2020 | 36 Questions from 7 passages. | ModerateCLAT 2020's Current Affairs & General Knowledge part differed from previous CLAT exams. As per the official notification, most of the questions and readings were focused on current events. The section witnessed that the questions were based on causes and impacts of the latest event. They were not straightforward. With the passages being tricky, the topics, however, were predictable, such as the India-Nepal border dispute, Rafale deal, etc.Static areas like History, Geography, Polity and Art and Culture were not touched. |
| 2019 | 50 Questions | EasyAs a trend continuing from past years GK was dominated by current events from past few months, with only a few static GK questions. International affairs dominated the section, with questions centred on UNESCO, ASEAN, and other bodies. Other topics included the election, Mother's Day, awards, sports, book authors, etc. However, some questions were confusing and diverged from the usual syllabus. Such as the questions on Green card, percentage increase, Pakistan terrorist court. |
| 2018 | 50 Questions | ModerateThe section's questions ranged from moderate to challenging. While the GK Section primarily focused on current events, a few questions evaluated static GK from the independence era. YES! surprising factor was static GK with around 12 to 15 questions this year.The section also contained events from the beginning of 2017 that were surprising for the candidates because of the breaking of trend on utilising news stories from just within 6-8 months of the examination. |
| 2017 | 50 Questions | ModerateThe General Knowledge section for CLAT, as usual, included a few surprises. This section contained questions from events barely a week before the test and had a very high focus on current affairs. The trend differed from the 2016 paper as only four questions out of 50 were from the static GK portion. Questions from major static Gk sections such as Geography and History were missing. |
How to score 33+ in the General Knowledge section for CLAT?
The General Knowledge section for CLAT is pretty straightforward and less time-consuming; you either know the answer or don't. If you have the basics clear and are well-informed on current events, you can easily score well in the GK part. It is not a tricky section to prepare for, but requires discipline in sitting and reading every day. Scoring at least 33+ in the General Knowledge section for CLAT is essential to reach a decent score and rank overall.
Tips for prep
Always rely on a decent newspaper for current events. To broaden your horizons, read a good magazine and make timely notes. You can also sign up for a monthly or biweekly magazine that provides concise and well-organized information.
Both Legal GK and Current GK have to be given equal importance. Remember, the latest pattern also tests your ability to know the causes or effects of a particular event. So, it would help if you made an effort to understand the world's affairs.
Static GK portion has always been considered to be a lengthy and unpredictable section. But you can ace it by working systematically and smartly. Try to jot down bullet points and not just mug up things. Always understand the importance of keywords that can strike in your mind on the exam day.
Take some interest in what you're reading and discuss with other aspirants about latest current events.You can also make it a habit to study in small groups and share notes. This not only leads to increase in knowledge but an easy way to cover the topics.
Try attempting latest quizzes regularly. The more questions you come across the easy it gets.
Tips for D-day
On the exam day, just relax yourself and go through the notes you have prepared during your preparation.
Use your memory and focus on the keywords for eg. Indian missiles are majorly named after core elements of nature such as Prithvi or Agni . This section is fairly on point, so the keywords can help you in eliminating other options.
Go through the section in the beginning once and mark all the answers that you know. Also, give it another try at the end for 5 minutes to see if something strikes your mind afterwards.
For more help with your CLAT preparation, tune in to Oliveboard. For tips and tricks on preparing for other law entrances, check this. Ciao!
DOWNLOAD THE OLIVEBOARD APP FOR ON-THE-GO EXAM PREPARATION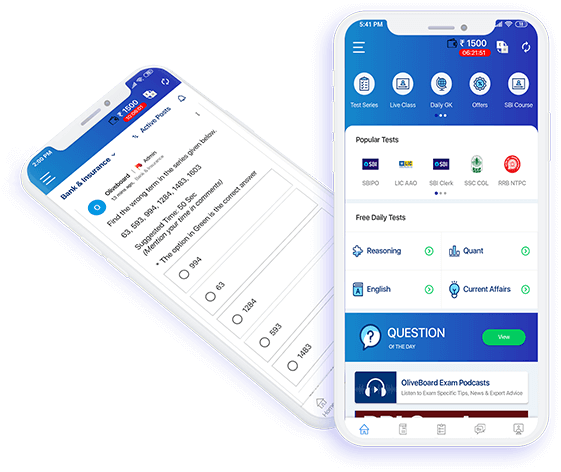 Video Lessons, Textual Lessons & Notes
Topic Tests covering all topics with detailed solutions
Sectional Tests for QA, DI, EL, LR
All India Mock Tests for performance analysis and all India percentile
General Knowledge (GK) Tests
Free videos, free mock tests, and free GK tests to evaluate course content before signing up!

Oliveboard is a learning & practice platform for premier entrance exams. We have helped over 1 crore users since 2012 with their Bank, SSC, Railways, Insurance, Teaching and other competitive Exams preparation.
Oliveboard Law Exams – Live Courses & Mock Test Series