Let us first clarify the whole point of this blog, the helpfulness or the lack of it when it comes to speed reading for CLAT depends on what you are using it for. If it is to locate information, then yes. If it is to comprehend and retain information, then no. For CLAT or the Common Law Admission Test, you ask? Same answer. Let's find out how!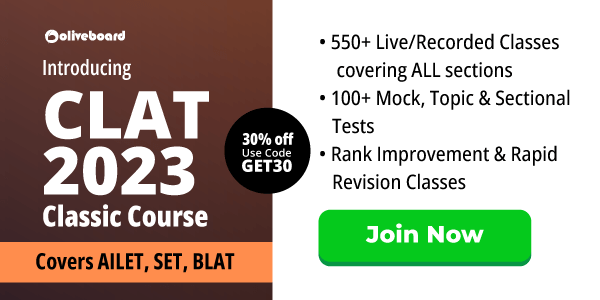 Understanding CLAT
This battle is a 120-minute field wherein the candidate has to solve 150 questions spread across five areas – English Language, Current Affairs (including General Knowledge), Legal Reasoning, Logical Reasoning and Quantitative Techniques. Each question is a one-marker objective type. There will be a negative marking of 0.25 mark per wrong answer.
As per the Consortium website, "UG-CLAT 2022 would focus on evaluating the comprehension and reasoning skills and abilities of candidates". This means that the paper would be heavy on your reading comprehension as well as sifting for information abilities. Let's take a closer look at what the website mentions about the estimated length of passages in each section and an ideal time to be spent on them.
| | | |
| --- | --- | --- |
| Section | Approx. number of questions (Weightage) | Nature of the Passage |
| English Language | 28-32 questions or roughly 20% of the paper | 450 words long Passages derived from contemporary or historically significant fiction and non-fiction writing. |
| Current Affairs (including GK) | 35-39 questions, or roughly 25% of the paper | 450 words long passages derived from news, journalistic sources and other non-fiction writing. |
| Legal Reasoning | 35-39 questions, or roughly 25% of the paper | 450 word long passages related to fact situations or scenarios involving legal matters, public policy questions or moral philosophical enquiries. |
| Logical Reasoning | 28-32 questions, or roughly 20% of the paper | 300 words long "short" passages to assess your mental ability. |
| Quantitative Techniques | 13-17 questions, or roughly 10% of the paper | "Short" sets of facts or propositions, graphs, or other textual, pictorial or diagrammatic numerical information representations. |
The website mentions that ideally, a student of 12th Standard will take about 5-7 minutes to read a 450-word long passage. The topics mentioned for readings are diverse – ranging from – historically significant fiction or non-fiction to news and public policy or moral philosophy based on long passages.
Speed Reading for CLAT
Though the CLAT question paper entails a load of reading with text-heavy passages, we can't entirely rely on reading abilities. Let's look into the pros and cons of speed reading for CLAT.
Speed reading for CLAT might be a hoax.
Studies show dramatic losses of comprehension and retention when "reading" gets above 600 words per minute (an average reader is between 200-300 words per minute. Adept readers can read up to 400 wpm). Many of the "studies" cited by people that sell speed-reading as a product do not meet academic testing standards or are clearly manipulating the numbers.
Through training and practice, people with a 200 wpm speed can get to the point where ~350 wpm is comfortable and normal for them. However, anything or anyone that promises 1200 – 2000 words per minute is not worth your penny.
Let's break this down further –
Not suited for "eclectic reading" – If you look at the Verbal and Reading Comprehension section (commonly called as English section) of the competitive exams in India like CLAT, CAT, XAT, etc you will know that the passages and the questions on which students are tested are picked from diverse sources, and require a deep level of comprehension skills. Speed reading for CLAT does nothing for improving your comprehension or retention power.
Handling competitive reading comprehension – Two sorts of questions are asked in the CLAT exam: theme-based questions and particular detail-based questions, such as how/what/what, etc? In the first case, a thorough knowledge of the paragraph is required to choose the best option choice, which involves more than just speed reading.
For example, in the English section of CLAT, each passage will be followed by a series of questions that will require you to demonstrate your comprehension and language skills, including your abilities to: –
Read and comprehend the main point discussed in the passage, as well as any arguments and viewpoints discussed or set out in the passage;
Draw inferences and conclusions based on the passage;
Summarise the passage;
Compare and contrast the different arguments or viewpoints set out in the passage; and
Understand the meaning of various words and phrases used in the passage.
This range of questions can never be satisfactorily solved by a mere speeding read.
Where speed reading for CLAT might be helpful?
Now though we have so far established that speed reading for CLAT might not be the best way forward, it is always helpful to acquire this skill or develop it into a useful commodity. Speeding reading can be helpful in –
Scanning the question paper quickly – The entire question paper has to be read once first before you begin attempting so that you get a fair idea of what to attempt in which section and whatnot. It will also help you gauge the difficulty level of each section to help you determine your strategy for the day.
Answering reading comprehensions in limited time – Though most of the questions for reading comprehension require you to be at the best of your abilities for the CLAT examination, however, it is also important that for the fact-based questions you resort to this technique. For example, in the questions where you are required to derive information from the passages, graphs, or other representations, speed reading for CLAT can be of help.
Some tricks for Speed Reading for CLAT
You should work on expanding your vocabulary. Any unfamiliar term you come upon will slow you down. Try to learn as much as you can about the field you're reading about which should also be diverse in nature.
To get the meaning of a sentence, you do not need to read every single word. Simply find the keywords that give the statement its meaning. 
If you have the tendency to silently utter the phrases, eliminate it. If you're like me, you read at a conversational pace.
Read actively. At the end of each page, you should be able to know the main ideas of the text. If you miss something, do not reread the text. Keep reading. it is possible that the following text will have information that completes the sense of what you read. The purpose of speed reading is not knowing all the phrases used, but getting the central ideas, so you can answer questions about the text.
Read the first and the last line of each paragraph of comprehension as a starter. This will provide you with an idea of what the paragraph deals with. The next time you read it, you won't be wondering what the passage is all about
Practice a lot. The downside of doing it alone is that you do not have the feedback of a test. We had tests that measured our speed but that also measured comprehension of the material read.
Time management for CLAT
Like its counterparts NEET and JEE (Mains & Advanced), CLAT UG is a highly competitive exam that tests a candidate's mettle by judging their mental ability and knack for time management. Time management becomes increasingly relevant every year in this examination, especially after the changes introduced to its pattern in 2020. Last year (2021), the paper was considered exceedingly tough because it was time-consuming and "comprehension-intensive". And now that we have established, that speed reading for CLAT might not be entirely helpful, let's understand how our time management strategy can work out.
A simple step-by-step strategic approach –
Step 1 – Trade your strengths – Your strengths will determine how much time you allot to which section for functioning at your optimum capacity. Your eclectic reading habit will help you discover an efficient reading strategy.
Step 2 – Allot a sectional timer – This step is ideally a simultaneous one with the previous. You have to allot sectional time limits according to your strengths and weaknesses.
Step 3 – Be a focused Warrior – Know that the 450-word passage is not a stand-alone. Read the passage with your concentration on this one thing as the time you "invest" here will yield 5-7 questions. Remember that you can't afford to reread the passage.
Or teach yourself this highly effective mantra by Dan Millman (Author of "Way of the Peaceful Warrior – A book that changes lives"). Teach yourself the value of being mindful of what you are doing by asking three questions and internalising the corresponding answers –
"Where are you? Here.
What time is it? Now.
What are you? This moment."
Step 4 – Be prepared to move on – Never let your guard down! As soon as you feel you're stuck at a particular junction during the exam, move on from the question. The best way out of this is to have a time limit for each question. Once you reach that time limit with no certainty of a solution, leave the question and move on.
This was all about speed reading for CLAT. For more help with your CLAT preparation, tune in to Oliveboard. For tips and tricks on preparing for other law entrances, check this. Ciao!
DOWNLOAD THE OLIVEBOARD APP FOR ON-THE-GO EXAM PREPARATION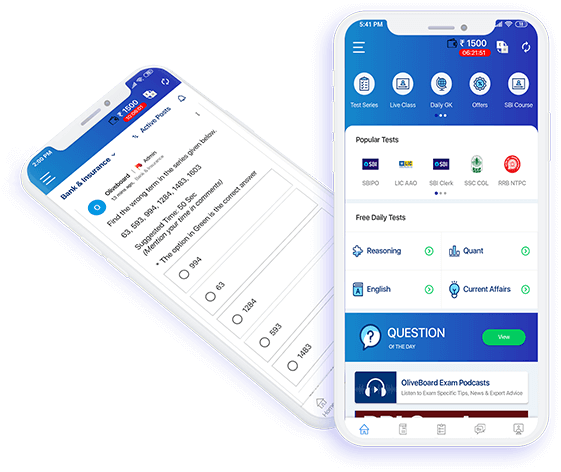 Video Lessons, Textual Lessons & Notes
Topic Tests covering all topics with detailed solutions
Sectional Tests for QA, DI, EL, LR
All India Mock Tests for performance analysis and all India percentile
General Knowledge (GK) Tests
Free videos, free mock tests, and free GK tests to evaluate course content before signing up!

Oliveboard is a learning & practice platform for premier entrance exams. We have helped over 1 crore users since 2012 with their Bank, SSC, Railways, Insurance, Teaching and other competitive Exams preparation.
Oliveboard Law Exams – Live Courses & Mock Test Series