How I scored 92 Marks in SBI Prelims : SBI Clerk Prelims 2022 exam is all set to take place in November 2022. When we look at the trends of the banking clerical exams, we find that the questions are becoming easier and easier, and hence the cutoff is going higher and higher. The average difficulty level of the exams is between easy to moderate. So, we can also anticipate that the upcoming SBI Clerk Prelims exam 2022 is also going to be somewhat easy-moderate.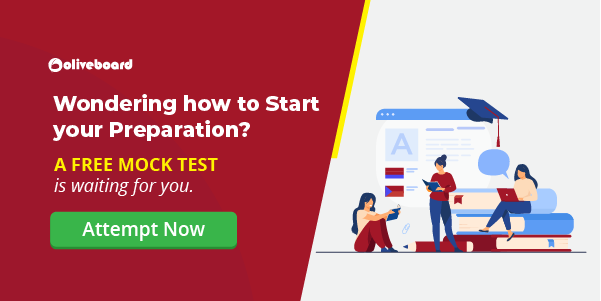 Now let us know how you can score higher marks in SBI Clerk prelims exam this year. So let us get started.
How I scored 92 Marks in SBI Prelims?
Here we will discuss what a good strategy should be like and how you can also score good marks in SBI Clerk Prelims exams 2022.
Here is the topper's strategy to score maximum marks in every section.
How to get maximum marks in Quant section
Here are the top most scoring topics in the quant section of SBI Prelims Exam.
Simplification (10 Questions)
Quadratic Equation (5 Questions)
Number Series (5 Questions)
Data Interpretation (5/10 Questions)
Arithmetic (10 Questions)
Make sure to practice these topics thoroughly. As you will get only 20 minutes for each section, you should be able to complete the above mentioned first 4 topics in 10-12 minutes.
Practicing a lot of questions from easy to difficult level will help you to solve the problems faster in the exam.
Memorizing square and cubes help in doing faster calculations.
Learning shortcut methods of solving questions helps you to save time.
If you have already waster more than 3 minutes on a DI, and still you are not able to understand it, then leave it and move to next question.
How to get maximum marks in Reasoning section
make sure to cover these topics thoroughly.
Follow test series and make sure analyze the mock test result.
Previous year reasoning questions books are available in the market, you can buy anyone of them, and practice each and every question.
Seating arrangement questions are asked almost every year, so make sure to practice all type of seating arrangement based questions.
A total of 4-5 questions from syllogism are asked in the exam, you can score 5 out of 5 in syllogism if you know the right technique to solve the questions.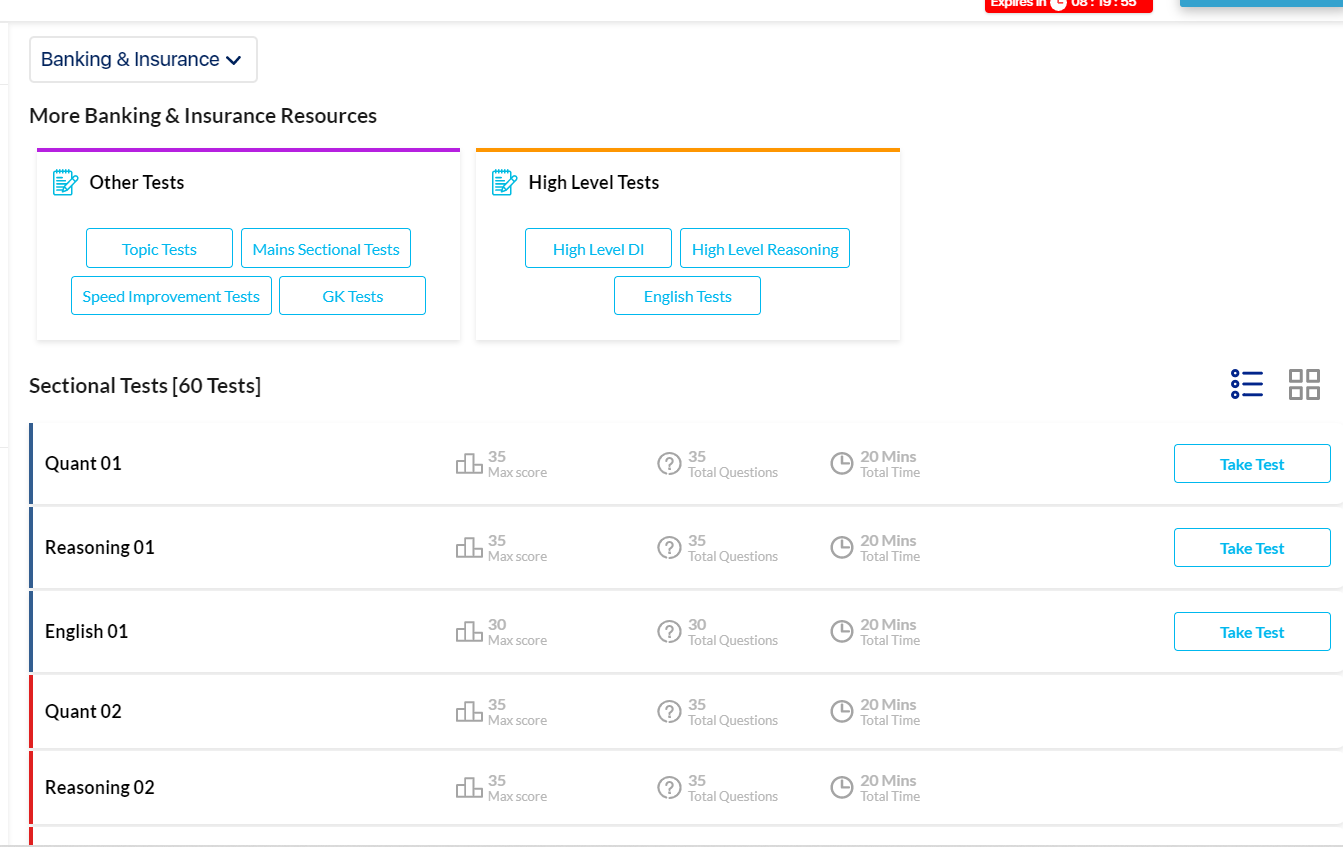 Accessing these mock test is easy – Login using your mail id and get access to all the sectional test.
How to score Maximum marks in English section
Read and memories every rule of grammar that is there, which is useful from exam point of view.
Use elimination technique. By eliminating the most irrelevant options one can easily pick the right answer.
Solve 2 RCs everyday: RC caters to 10 marks in the overall section and thus it becomes vital to solve at least 2 RCs a day.
Vocab building takes time so make sure to make it a habit of memorizing 5 vocabs on daily basis. keep a handy notebook for vocab, and whenever you come across any new word, write it down in your notebook.
Do not hustle while doing Para jumble. Read all the sentences one by one, and think of the sequence.
Error Spotting: for error spotting focus on tenses, narration active passive phrasal verbs and idioms.
Here is how I got FREE Sectional Tests and you can get it too. Here
This is all from our side in this blog. Stay tuned to Oliveboard 😀
Frequently Asked Questions
How can I score 35 out of 35 in quant section of SBI Clerk exam ?
You can check the complete strategy of scoring 35/35 in the blog above.
Is scoring 35/35 even possible in the quant section?
Yes, it is possible. Many candidates score 35/35 in quant section of SBI Clerk.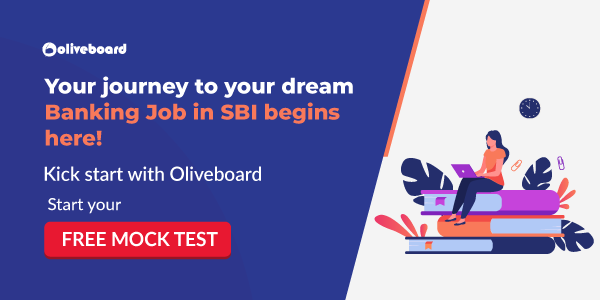 DOWNLOAD THE OLIVEBOARD APP FOR ON-THE-GO EXAM PREPARATION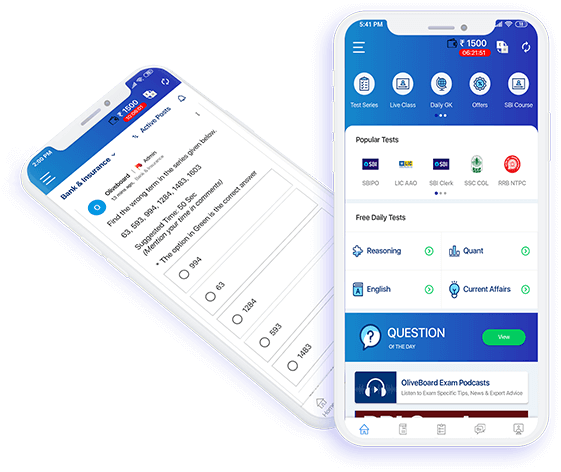 Video Lessons, Textual Lessons & Notes
Topic Tests covering all topics with detailed solutions
Sectional Tests for QA, DI, EL, LR
All India Mock Tests for performance analysis and all India percentile
General Knowledge (GK) Tests
Free videos, free mock tests, and free GK tests to evaluate course content before signing up!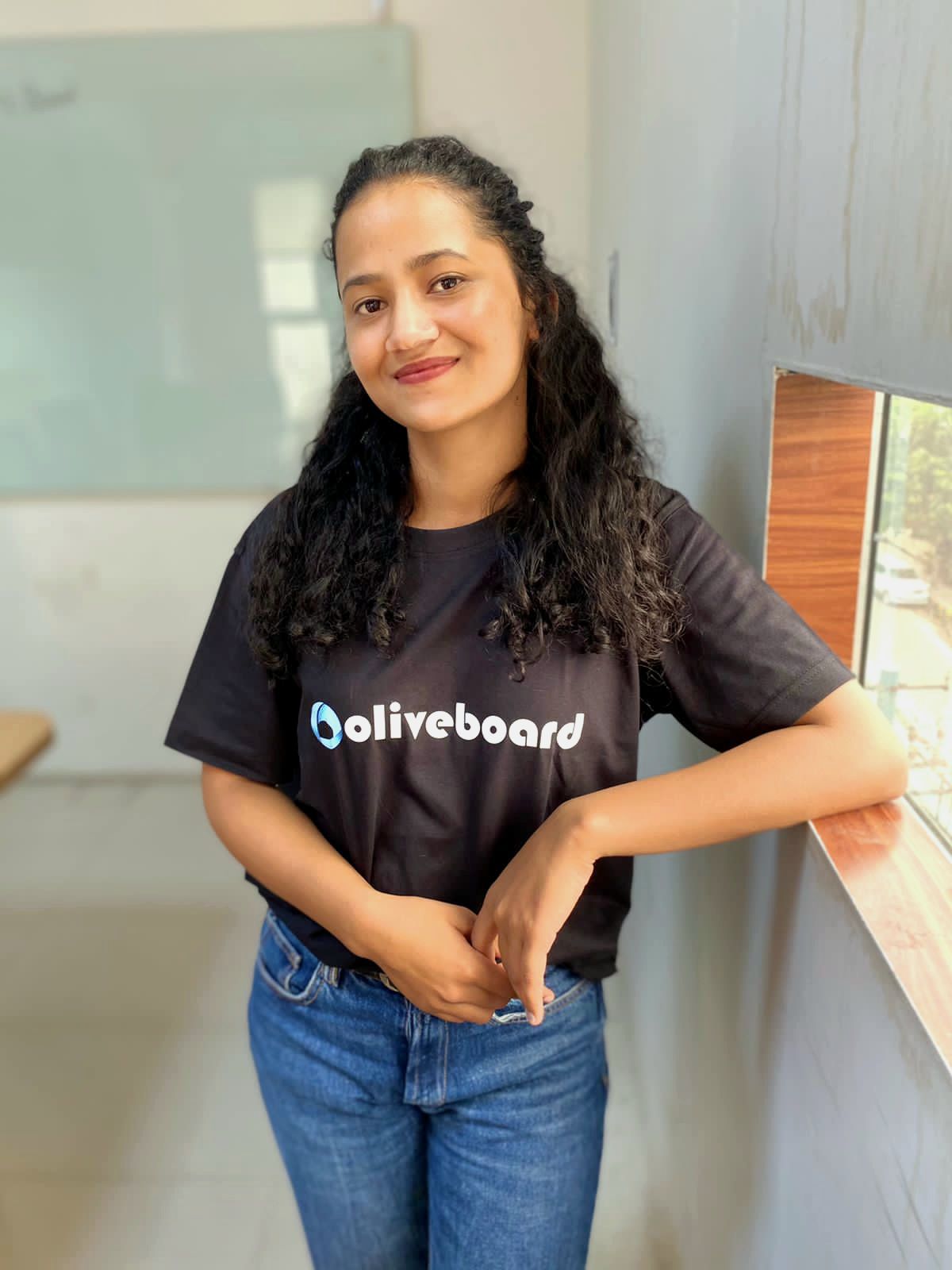 I have been writing blog content for different exams for more than 3 years now. Being an aspirant myself and having closely worked with students and mentors, I know what kind of content an aspirant is looking for. Apart from writing content, I like watching movies.