Questions related to rivers and river systems are commonly asked in the general awareness section of various competitive exams. To help you in your preparation, we have compiled information regarding the Indian river systems. In this blog, we bring to you all the information regarding the river systems in India.
Click on the link to download the Free E-book PDF
How to Download the Free E-book PDF?
Click on the below-given download link. You will be taken to Oliveboard's FREE Ebooks Page. Alternately, you can download the Oliveboard Android App to access these on your smartphone.
Register/Login on to the Free E-Books Page of Oliveboard (It is 100% free, You just enter your valid email id and a password to be able to download the Monthly current affairs bolt).
Once logged in you'll see the message "Please click here to download the Free Ebook". Click on the message to download that particular ebook.
You can also list of week-wise Weekly Current Affairs PDF.
Login or register here to download other 300+ free ebooks from your Oliveboard dashboard.
Sneek peek into the Free ebook PDF
River system
Total length (km)
Catchment area (km2)
Left bank tributaries
Right bank tributaries
Indus
1114 (India)
3180 (Total)
3,21,289
Zaskar, Suru, Soan, Jhelum, Chenab, Ravi, Beas, Satluj
Shyok, Gilgit, Nubra, Khurram, Tochi, Gomal, Sangar, Kabul
Brahmaputra
916 (India)
2900
(Total)
1,94,413
Siang/Dibang, Lohit, Dhansiri, Burhi Dihing, Kopili
Subansiri, Kameng,Manas, Sankosh, Raidak, Jaldhaka, Teesta
Ganga
2510
8,61,452
Ramganga, Gomti, Ghagra, Gandak, Kosi, Mahananda
Yamuna, Son, Tamsa, Punpun
Yamuna
1376
3,66,200
Hindon, Rind, Sengar Varuna
Chambal, Sindh, Betwa, Ken, Tons
Narmada
1312
98,796
Burhner, Banjar, Sher, Shakkar, Dudhi, Tawa, Ganjal
Tendoni, Hiran, Barna, Kolar
Tapi
724
65,145
Nesu, Arunavati, Buray, Panjhra , Bori, Girna, Waghur, Purna, Mona, Sipna
Vaki, Gomai, Arunavati, Aner
Godavari
1465
3,12,812
Indravati, Purna, Pranhita, Sabari
Pravara, Manjira, Maner
Krishna
1400
2,58,948
Bhima, Musi, Munneru
Ghatprabha, Malaprabha, Tungbhadra
Cauvery
805
81,155
Harangi, Hemavati, Shimsha, Arkavati
Lakshmantirtha, Kabbani, Suvarnavati, Bhavani, Noyil, Amaravati
Mahanadi
851
1,41,589
Seonath, Hasdeo, Mand, Ib
Ong, Tel, Jonk
Most of the rivers discharge their waters into the Bay of Bengal. Some of the rivers flow through the western part of the country and merge into the Arabian Sea. The northern parts of the Aravalli range, some parts of Ladakh, and arid regions of the Thar Desert have inland drainage. All major rivers of India originate from one of the three main watersheds-
The Himalaya and the Karakoram range
The Chota Nagpur plateau and Vindhya and Satpura range
The Western Ghats
Classification of Drainage Systems of India
Drainage Systems Based on the Size of the Catchment Area
| | |
| --- | --- |
| Division | Size of catchment area in sq km |
| Major river | 20,000 |
| Medium river | 20,000 – 2,000 |
| Minor river | 2,000 and below |
Drainage Systems Based on Origin
| | |
| --- | --- |
| Perennial rivers | Non-Perennial rivers |
| The Himalayan Rivers | The Peninsular Rivers |
| Indus, the Ganga, the Brahmaputra, and their tributaries | Mahanadi, the Godavari, the Krishna, the Cauvery, the Narmada, and the Tapi and their tributaries |
Indian river systems – FAQs
How to download Indian river systems PDF?
A. Click here to download the Indian river systems PDF
2. What topics does the Free E-book PDF contain?
A. The Indian River Systems PDF contains information on all the major drainage systems in India and their impact on economy.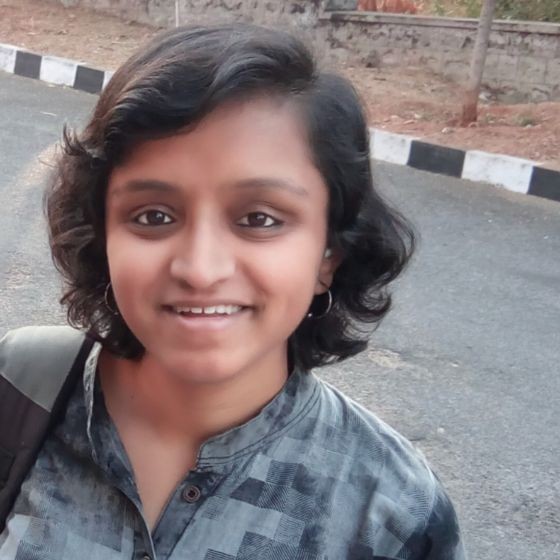 I have been creating exam related content for 3 years now. Having appeared for UPSC, SSC, Railway and Banking Exams myself, I understand and create relevant content, important from exams point of view. I am currently creating content for SSC, Railway, J&K and Law entrance exams. During my free time, I love bingewatching shows or read novels.