JKPSC KAS Preparation Strategy: JKPSC KAS is a prestigious exam that is conducted by Jammu and Kashmir Public Service Commission (JKPSC) for recruiting of candidates in J & K Administrative Service (Junior Scale), Police Service, and Accounts Service.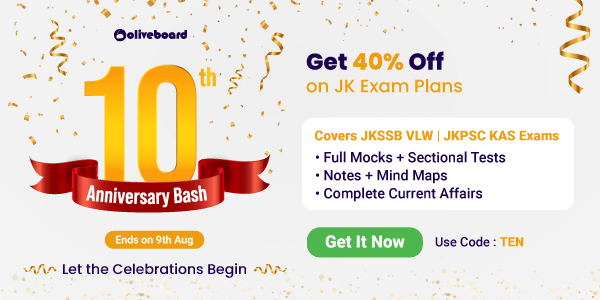 The latest JKPSC KAS recruitment notification is released on 19th April 2022. The prelims exam is scheduled on 26th June 2022. In this blog, we are going to discuss the preparation strategy for cracking the JKPSC KAS exam 2022.
JKPSC KAS 2022 Prelims Preparation Strategy
Understand the Exam Pattern
The first step in preparing for JKPSC KAS is to be aware of the exam pattern. The JKPSC KAS selection is based on three stages:
Preliminary Examination
Mains Examination
Interview
JKPSC KAS Prelims Exam Pattern
JKPSC Prelims Exam is the first stage for the JKPSC selection process. Candidates securing minimum cutoff marks in the Prelims Exam of JKPSC KAS 2022 will be called to appear for the Mains Exam. The JKPSC KAS Prelims Exam will have two papers: General Studies Paper- I and General Studies Paper-II.
The JKPSC Prelims Exam comprises of 100 Multiple Choice Questions (MCQs) each for Paper 1 and 2.
Both the JKPSC Prelims Papers will be of 200 marks each.
For each incorrect answer in the JKPSC Prelims Exam, there is a penalty of 0.33 marks.
It is compulsory to score at least 33% in General Studies Paper-II.
| | | | |
| --- | --- | --- | --- |
| Paper | Questions | Marks | Duration |
| General Studies Paper- I | 100 | 200 | 2 hours |
| General Studies Paper-II | 100 | 200 | 2 hours |
| Total | 200 | 400 | 4 hours |
JKPSC KAS Prelims Preparation Strategy
GS Paper 1
The prelims paper is qualifying in nature and contains 2 papers of 200 marks each. The General studies paper 1 is to test the candidate's knowledge of current affairs, history, geography polity and topics related to general science and environmental issues and also questions pertaining to J&K from these topics.
Read Newspapers
The best way to prepare for General Studies – Paper 1 is to follow a routine of studying newspapers and going through the current affairs. Also, make sure to go through the editorials and op-ed page of leading English dailies for improving your English skills.
Follow NCERT Books
For subjects like history, geography, economics and polity the best strategy to prepare is by following NCERT textbooks for classes 11 and 12. The NCERT books act as a foundation for the JKPS KAS exam.
Questions from history will be from medieval India, kings and kingdoms, modern history topics like freedom struggle, important leaders, and events. Similarly, questions on geography will include topics such as rivers, mountains, states, railways, airports. Basically, the questions will be based on physical, social and economic geography of India and J&K.
In polity, the expected topics are related to Indian Constitution, Rights and Amendments, Political System and Governance, Various policies, Panchayati Raj etc.
For economics, candidates can refer books of NCERT for Class 11 and 12.
For general science, questions can come from physics, chemistry and biology and here also NCERT books and other reference study materials will prove to be perfect. Once you have covered everything, you will be more confident of performing well in this paper.
GS Paper 2
The GS Paper 2 is of 200 marks and tests a candidate's ability to solve basic mathematical problems, comprehension, charts, data interpretation, mental ability, logical reasoning, and decision-making skills.
Aspiring candidates can try solving problems related to reasoning, quantitative ability and data interpretation using reference books available for government exams like R.S Aggarwal.
The questions asked in the GS Paper 2 will of Class 10th standard, therefore sufficient practice of problems of such level can help candidates clear the paper easily.
Also Check: JKPSC KAS Syllabus
Create a Timetable
The candidates must keep in mind that preparation for any competitive exam begins much before the exam notification and following a timetable is very helpful for any exam preparation. The time table should include a routine and a study timetable, and candidates should allocate equal time to all of the subjects that they must study and stick to the programme.
Sound Knowledge of the Syllabus
Syllabus forms the heart of any exam preparation and candidates must have a thorough idea about the syllabus prescribed by the authority for the examination. Knowing the syllabus is helpful in choosing the books, mock tests and other resources for the exam.
Read and Practice
This step is very important part of the preparation as with proper practice a candidate is able to know strong and weak areas. Identifying the weak areas and working on them by more practice is the key to success in competitive exams.
Clear basics and develop strong foundation
It is impossible for everyone to know everything. Therefore, candidates should follow up their preparation with online videos to clear their basics and develop strong foundation for the subjects.
Time Management skills
The candidates should develop their time management skills for ensuring success in the JKPSC KAS exam. It can be developed by appearing for mock tests.
Practice Previous Year Papers
It is one of the best ways to get acquainted with the exam and also helps the candidate to develop an idea of the questions that can be encountered in the real exam. It is recommended to solve at least 5-10 previous year's question papers.
Revision holds the Key
Try to revise all the key concepts for the exam, also revise your daily studies in order to form a clear idea about the concepts.
Take Mock Tests
The best way to test your level of preparation is to take mock tests. The scores obtained in the mocks will help you in assessing the preparation. Mock test analysis will also show areas of improvement which can be worked upon to score more in real exam.
JKPSC KAS 2022 Mains Preparation Strategy
Before moving to the preparation strategy, let's have a look at the JKPSC KAS Mains Exam Pattern
JKPSC Mains Exam Pattern
The candidates who obtain the cutoff marks in the JKPSC CCE Prelims Exam will be called to appear for the JKPSC Mains Exam. The qualified candidates of the Prelims Exam will be issued an application form that they will have to fill up within the required time decided by the Commission.
The JKPSC Mains Exam shall comprise of a written examination and a personality test.
The JKPSC Mains Exam has eight (8) papers of conventional essay type.
Out of the eight mains paper, English Paper is qualifying in nature.
Candidates who will obtain the cutoff marks in the JKPSC Mains Exam will be called to appear for the Personality Test for Interview.
The JKPSC Interview shall be of 250 marks
| | | |
| --- | --- | --- |
| Paper No. | Paper Name | Marks |
| 1 | English | 300 (Qualifying Only) |
| 2 | Essay | 250 |
| 3 | General Studies I (Indian Heritage and Culture, History and Geography of the World and Society) | 250 |
| 4 | General Studies II (Governance, Constitution, Polity, Social Justice and International relations) | 250 |
| 5 | General Studies –III (Technology, Economic Development, Bio-diversity, Environment, Security and Disaster Management) | 250 |
| 6 | General Studies –IV (Ethics, Integrity and Aptitude) | 250 |
| 7 | Optional Subject Paper I | 250 |
| 8 | Optional Subject Paper II | 250 |
| | Sub-Total | 1750 |
| | JKPSC Personality Test (Interview) | 250 |
| | Total | 2000 |
List of the Optional Subjects for JKPSC KAS Mains
Agriculture,
Animal Husbandry & Veterinary Science,
Anthropology,
Botany,
Chemistry,
Civil Engineering,
Commerce & Accountancy,
Economics,
Electrical Engineering,
Geography,
Geology,
History,
Law,
Management,
Mathematics,
Mechanical Engineering,
Philosophy, Physics,
Political Science & International Relations,
Psychology,
Public Administration,
Sociology, Statistics,
Zoology,
Literature subjects like Arabic, Dogri, English, Hindi, Kashmiri, Persian, Punjabi, Urdu and Sanskrit.
However, you cannot take the following combination of the subjects:
Political Science & International Relations and Public Administration.
Commerce and Accountancy and Management.
Anthropology and Sociology
Mathematics and Statistics.
Agriculture and Animal Husbandry and Veterinary Science.
Management and Public Administration.
Philosophy and Psychology.
Two of the Engineering subjects viz. Civil Engineering, Electrical Engineering and Mechanical Engineering; Two Literature Subjects
JKPSC KAS Mains Preparation Strategy
The following are some of the preparation strategies for the JKSPC KAS Mains exam:
Consistency is the Key
To crack JKPSC KAS Mains the most important strategy will be remaining consistent in your preparation. To crack mains you have to start your preparation early. The best suggestion would be to start preparing for mains along with the prelims preparation.
Plan you study accordingly, and never miss on the timelines set by you. These small habits will yield great results for the mains preparation.
Time Management
There is hardly three to fourth months gap between prelims and mains. Therefore, a candidate cannot relax. The preparation should be planned keeping in mind the aim of covering the entire syllabus of mains at least a month before the exam.
In other words, if you are determined to crack the exam, you must follow an intelligent approach by adopting a mains centric preparation and manage your time accordingly.
Carefully Choose Optional Subjects
Most of the candidates go with the general trend of choosing optional subjects that are easy to score and that is where they do it wrong. Optional subjects have the potential to drastically improve or reduce your scores.
Therefore, choosing the optional subjects should be based on personal level of comfort and the interest that one has towards the subject.
Do not choose any subjects solely on the basis of scoring potential, you will be making the worst mistake.
Proper study plan for Optional Papers
Once you have decided on the combination for optional subjects, chalk out a study plan and adhere to it for getting the best results. Keep the target of wrapping up the complete syllabus a month in advance so as to get time for proper revision.
This is not only applicable for optional papers, it should be the same for all for papers.
Read Newspapers
While the syllabus for main is huge and takes considerable period of time, do remember to keep yourself updated with newspapers which would be helpful for current affairs.
Prepare for English Paper
Although the English paper is only for qualifying purpose, but if in case you are not able to make the minimum score for English, no other paper will be evaluated. So aim to clear English paper with the same preparation strategies as mentioned above.
DOWNLOAD THE OLIVEBOARD APP FOR ON-THE-GO EXAM PREPARATION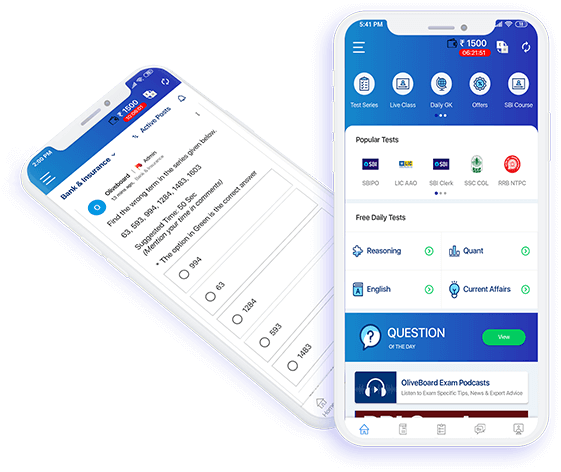 Video Lessons, Textual Lessons & Notes
Topic Tests covering all topics with detailed solutions
Sectional Tests for QA, DI, EL, LR
All India Mock Tests for performance analysis and all India percentile
General Knowledge (GK) Tests
Free videos, free mock tests and free GK tests to evaluate course content before signing up!

Conclusion
That was all about the JKPSC KAS preparation strategy. We hope that it will prove beneficial for the JKPSC KAS preparation. For exam related updates stay connected to Oliveboard.
  Oliveboard Live Courses & Mock Test Series