Karnataka Examinations Authority (KEA) is going to conduct the written exam for various vacant posts of Panchayat Development Officer (PDO), Gram Panchayat Secretary (GPS) Grade. Online Applications are accepted for the position of PDO Posts. Education/qualification data, needed age restriction criteria, mode selection process, online application fee details, and how to apply for the tests are all mentioned in the article. Learn all about the Karnataka PDO Exam.
Karnataka PDO Exam: Overview and Important Dates
| | |
| --- | --- |
| Name of the Department | Karnataka Examination Authority |
| Number of the Posts | 1624 Post |
| Name of Post | Panchayath Development Officer |
| Category | Recruitment |
| Application Form Starting Date | Releasing Soon |
| Last Date to Apply for the post | Releasing Soon |
| Official Site | cetonline.karnataka.gov.in/kea/ |
| Applying Mode | Online Mode |
Karnataka PDO Vacancy
The KEA vacancy 2021 will fill 1624 Panchayath Development Officer Posts. You can apply for Panchayath Development Officer Jobs online. Candidates can grab the opportunity by filling the application form before the last date.
Eligibility Criteria of Karnataka PDO Exam 2021
Educational Criteria – Candidates must hold a bachelor's degree from a reputable university or organization.
Nationality: Candidates should be citizens of India
Eligibility Age Limit
| | |
| --- | --- |
| Category | Age Limit (in years) |
| For general | 18-35 Years |
| For 2A,2B,3A,3B | 18 -38 Years |
| For SC/ST | 18 -40 Years |
Karnataka PDO Exam Application Fee
The following are the application fees for the Karnataka Panchayat Development Officer Recruitment exam:
| | |
| --- | --- |
| Category | Fees (in rupees) |
| For General, 2A, 2B, 3A, 3B | Rs. 500/- |
| For SC/ ST/ Physically Handicapped and Ex-Servicemen | Rs. 250/- |
Apply For The Online Mode Application Process:
The following are the steps to apply for the online mode application process:
Step 1: Candidates who are eligible can Log on to the official website i.e. http://kea.kar.nic.in/rdpr.htm
Step 2: Candidates can apply through the Online Mode Application available on the respective website.
Step 3: Candidates must verify that they meet the eligibility conditions as mentioned in the official notification.
Step 4: Finally To submit your application, just click the submit button.
Step 5: Take a printout of the application for future reference.
Karnataka PDO Syllabus
With the guidance of the Karnataka Panchayat Development Officer exam Syllabus 2021 and the Karnataka PDO Exam Pattern, you may strategize your preparation. Applicants who intend to take the exam should begin studying using the latest Karnataka PDO Exam Syllabus PDF.
Karnataka Examinations Authority supervises exams in order to assess each candidate's competence for Karnataka Examinations Authority. Those who desire to get the job must clear the exam, and in order to do so, you will need the most recent Karnataka PDO Syllabus.
Objective-type questions are included in the Karnataka PDO & GPS Written Exam. Topics from which questions will be asked in the Karnataka Panchayat Development Officer Written Exam are listed below. Applicants must review the entire Karnataka PDO exam Syllabus 2021 from the link provided below:
Syllabus:
Aptitude Test (Computer knowledge)
Computer Concepts
Computer components, peripherals, and their functions
Applications for Computers
Security
Internet Fundamentals
MS Excel
Basic opening and saving, copying and moving data, inserting and editing data, deleting and adding rows and columns, and merging. Addition, multiplication, subtraction, division, decimals, average, and currency are all examples of operations.
Working with Numbers Formatting and simple arithmetic operations
Date Handling, Page Formatting, Setup, and Printing
MS Word
Principles of Operation
Text Formatting
Page Layout and Printing
Document enhancement.
MS Powerpoint
Principles of Operation
Master Slide, Slide Layouts
Improved slides
Printing Handouts and Slides
Applications of Computer in Government
Emails, Outlook express or email handling, MS Access or Database fundamentals, and so on. Knowledge of the computer business in general.
General Knowledge
Knowledge of current-events-related topics in general
Science in general
Geography
The dynamics of Indian society
Humanities and social sciences
History of India
The constitution and government of India
Both practical expertise and mental competence are required. (Level SSLC)
Karnataka's social and cultural history
Karnataka's post-independence land reforms and social changes
The economy of Karnataka: its strengths and weaknesses; the current situation
Panchayat raj institutions, rural co-operatives, and rural development
Science and technology's role in Karnataka's successful administration
Karnataka's environmental challenges and development issues
Karnataka Panchayat Raj Syllabus
General English and General Kannada
Grammar
Vocabulary
Spelling
Synonyms
Antonyms
The ability to grasp and comprehend the English language, as well as the ability to distinguish between correct and incorrect usage.
Rural Development and Panchayat Raj Knowledge
Constitution of Grama Panchayat
Functions, Duties, and Powers of Grama Panchayats, Adhyaksha, and Upadhyaksha
Staff of Grama Panchayats
Conversion and merging of a smaller urban area or a transitional area and amalgamation
Taxes and Fees
Grants and Funds of Grama Panchayats
Financial Control and Audit
Constitution of Taluk Panchayat
Constitution of Zilla Panchayat
Inspection and Supervision
Miscellaneous
Special Rural Development Programmes
Karnataka PDO Exam Pattern 2021
| | | | | |
| --- | --- | --- | --- | --- |
| Paper | Subject | No of Questions | Marks | Duration |
| Paper-1 | General Knowledge, General Kannada, General English  | 100 | 200 | 1 Hour |
| Paper-2 | Rural Development and Panchayat Raj | 100 | 200 | 1 Hour |
The exam will consist of objective-type questions.
The test will consist of two papers.
The first exam will last two hours.
The second exam will last two hours.
Ways to Crack Karnataka PDO Exam
Problem-solving is essential, and lengthy responses will not assist.
To answer the questions, you must make an effort to keep track of your speed and accuracy.
Think creatively and write intelligently.
Practice more and more to ensure success.
Give as many practice papers as you can.
Candidates must take previous year's questions in daily practice.
Always go through the questions slowly and do not rush into answering them because nothing ruins things more than being excessively eager to finish first.
Being imaginative and intuitive creates a fantastic balance when it comes to tackling difficulties that do not fall under the purview of your coursebook.
Give your studies enough time and effort, and prepare thoroughly.
The candidate must keep all the mentioned documents and other formalities as highlighted in the notification on the official site handy.

Karnataka PDO Result
Procedure to Check the Karnataka PDO Result:
Step 1: To begin, go to the official website (www.kea.kar.nic.in)
Step 2: On the front page, look for the link Karnataka PDO Exam Results.
Step 3: After clicking on it, you will be taken to a login screen.
Step 4: Enter the required information, such as your roll number and date of birth.
Step 5: Finally, click the submit button, and your results will be shown on your computer screen.
Step 6: You can print the results for future reference.
DOWNLOAD THE OLIVEBOARD APP FOR ON-THE-GO EXAM PREPARATION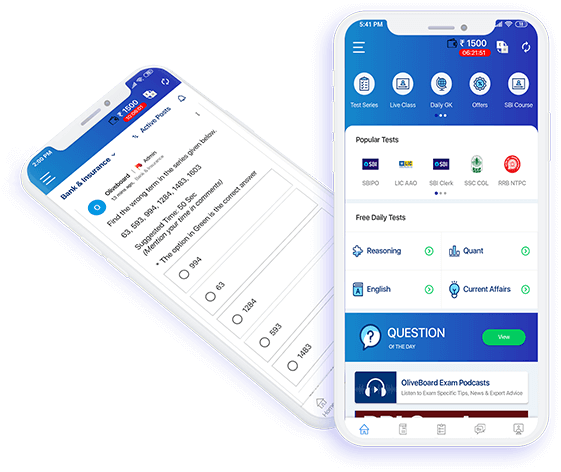 Video Lessons, Textual Lessons & Notes
Topic Tests covering all topics with detailed solutions
Sectional Tests for QA, DI, EL, LR
All India Mock Tests for performance analysis and all India percentile
General Knowledge (GK) Tests
Free videos, free mock tests, and free GK tests to evaluate course content before signing up!
Karnataka PDO & GPS Cut Off Marks Exam Analysis 
The projected cutoff marks for Paper I and Paper II of the PDO exams are provided.
Multiple choice questions from General Knowledge, General English, and Kannada were included in Paper I, while questions from Panchayat Raj and Rural Development were included in Paper II.
Each paper includes 100 questions. Each right answer will receive two points. As a result, each receives a 200-point paper. Because there is no negative marking, it will have an impact on the cutoff score.
However, the cutoff marks are determined by a number of circumstances. The overall number of candidates for the positions, the difficulty of the written test, and other factors.
In this article, We'll provide you with the projected cutoff scores for both papers separately. The Cut Off Scores by Category are given in the table below.
How to find out Karnataka Panchayat Development Officer Exam Cut-off?
As per the official website, Karnataka Examinations Authority (KEA), the cut-off for the Karnataka Panchayat Development Officer Exam has not yet been released; nevertheless, you can refer to the expected cut-off list below. These are based only on the previous year's cut-off scores for the Karnataka PDO exam. However, keep an eye out for when the date is notified.
Karnataka Panchayat Development Officer exam Cut Off marks for Paper 1
| | |
| --- | --- |
| Category | Score |
| General | 130-143 |
| ESM | 105-115 |
| SC/ST | 116-124 |
| OBC | 128-133 |
Karnataka Panchayat Development Officer exam Cut off marks for Paper 2
| | |
| --- | --- |
| Category | Score |
| SC/ST | 109-111 |
| OBC | 115-119 |
| General | 121-126 |
| ESM | 101-105 |
How to download Karnataka PDO Exam Hall Ticket 2021?
1. Registered applicants should go to www.kea.kar.nic.in to visit the official website and get the latest updates.
2. On the main website, look for the Karnataka Panchayat Development Officer Exam Hall Ticket link and click it.
3. Now, fill in all of the essential information in the provided format and submit it.
4. Your admission card will appear on the computer screen in a matter of seconds.
5. After that, you should download it and print a copy of it.
6. It must be carried with you when you go to the exam.
Preparation for Karnataka PDO Exam
Preparing for a government job in Karnataka is a major undertaking. If a person is dedicated, he or she may accomplish the rest via smart work.
To begin, candidates should review the syllabus available on the Karnataka PDO home page, which is labeled "syllabus for PDO post." Find a position that matches your qualifications and look over the course once more. When we first look at the syllabus, we generally believe it's a big book with a lot of information. Just don't worry. Calm down and make a list of the topics you're already familiar with, then start working on the topics where you think you'll need more time to study. 
Make a schedule for technical and general-studies preparation; for technical topics, don't go in-depth (as soon as one begins studying, one feels compelled to master the entire topic); instead, learn precisely with what is required for exams. And, if you don't take a mock test on the topic you learned every day, you'll forget it after a few days of being preoccupied with other subjects.
For broad studies, there are numerous websites to consult, and if necessary, books or study materials can be found online. Don't be pleased with the things you already have; you must learn them and remember to take a practice test on them.
I hope you've all gotten some answers. Everything is feasible, in my opinion, provided you have a good idea, a clear objective, and a strong commitment, but if you think like me, you are mistaken. To acquire all of those great ingredients of success, you must first have a consistent and calm mind.
Conclusion
The Rural Development and Panchayat Raj Department (RDPR) has released announcements for Karnataka Panchayat Development Officer Recruitment 2021, including vacancies and relevant dates. Aspirants and job seekers interested in Karnataka government jobs can begin applying online as soon as the opening date is announced.
So candidates with a bachelor's degree who want to work for the government in Karnataka should take advantage of this opportunity. The State Government of Karnataka has not yet declared the start and end dates for submitting the Karnataka PDO Online Application. As a result, as quickly as the dates are released, interested applicants should begin applying for Karnataka Panchayat Development Officer. As a result, we assist candidates in becoming aware of all such crucial information and events by giving the necessary information. I hope this post informed you of everything you need to know about Karnataka Panchayat Development Officer Exam
Frequently Asked Questions-
What is the Karnataka PDO exam selection process?
Candidates who apply for this "Karnataka Panchayat Raj Recruitment" exam will be chosen based on their performance in both the written exams. These positions do not require a personal interview of a candidate for selection. 
What is the mode of application?
Aspirants who are interested in applying for the Karnataka Panchayat Development Officer Recruitment exam can do so online at the official website as mentioned in this article. 
How much does it cost to apply for the Karnataka Panchayat Development Officer Exam?
Candidates can refer to the table mentioned above in this article for more information regarding application cost structure. 
What is the minimum age requirement for the Karnataka PDO Recruitment exam?
The age limit criteria are listed as follows: 
Category Age Limit (in years)
For General   18 -35 Years     
For SC/ST 18 -40 Years 
For 2A,2B,3A,3B 18 -38 Years
 
What is the pattern for the Karnataka Panchayat Development Officer Recruitment exam?
Paper  Subject  No of Questions  Marks 
Paper-1  General Knowledge 100  200 
  General Kannada 
General English 

Paper-2  Rural Development and 100  200 
Panchayat Raj 


What are the Post details?
Panchayat Development Officers – 815 Posts

Oliveboard is a learning & practice platform for premier entrance exams. We have helped over 1 crore users since 2012 with their Bank, SSC, Railways, Insurance, Teaching and other competitive Exams preparation.
Oliveboard Live Courses & Mock Test Series