Mock Tests for the Law Entrance Exams : Bruce Lee says, "I fear not the man who has practiced 10,000 kicks once, but I fear the man who has practiced one kick 10,000 times." Law entrance exams are going to be a game of accuracy, precision, and efficiency within a given time frame. To stay ahead of the herd, you need to be at the top of your game. And how do you ensure that? By getting enough practice. After all, "Success isn't something that just happens – success is learned, success is practiced…". One of the means to ensure that you're getting enough practice is to give sectional tests and full-length mock tests for the law entrance exams.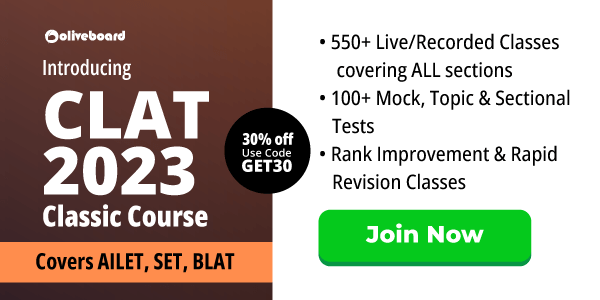 Tests in a time-bound manner and an examination hall like environment help you get a taste of the d-day ahead of the actual day itself. You get to judge yourself, your strengths and weaknesses before the Consortium does. See for yourself here!
In this blog, we will give you a complete strategy you can make use of to absorb the maximum you can from mock tests for the law entrance exams.
How are mock tests helpful for law entrance exams?
Quality Mock Tests for the law entrance exams are designed to give you the taste of the actual examination by replicating the pattern of the paper after a careful analysis of the past years' question papers and expectations of the examiner listed in the syllabus, like Consortium has done for CLAT 2023. The syllabus is kept the same, and so is the pattern and type of questions asked. (Take a look at this and compare the trends with this free paper.) Thus, there are several benefits of utilising mock tests –
You get to test and better yourself before the grueling competition does.
They keep you on your toes during the preparatory phase, like the surprise tests taken by teachers during school hours. They keep you on track by giving reminders of how much is left to be covered. The edge that we just talked about depends on how well you utilize the mocks, analyze them, and incorporate the findings into strategy finetuning.
The results from a mock are not merely an indicator of your preparation level but also a major source of feedback for improvement in your future performance.
Now that we've established the importance of mock tests, let us understand how to time your papers to reap their maximum benefits during your preparatory phase of the law entrance exams.
Timing your mock tests in the preparatory phase
Test
Ideal Day
Topic-wise test
Upon completion of each topic within a section,
Sectional test
Every weekend (of as many sections as you've touched upon that week)
Full-length test
For the first two months, one -each month-end. For the last two months, once every fortnight.For the remaining days, one every day.
PS – Assuming that you've got 4 months left. You can customize this accordingly.Note – Ensure that upon your completion of the entire syllabus, your maximum focus should be on revising and taking tests.
Remember that you don't need to know everything before attempting a mock. It is as much a test of time management, strategy making, and stress handling abilities as it is of knowledge. The better you are at applying what you have learned, the more you score.
Strategy for taking mock tests for law entrance exams
Mock tests are absolutely essential during preparation for law entrance exams. Having said that, it is also important to understand that taking mock tests just for the sake of taking them is not going to be beneficial for anyone. Let's understand the principles of strategic mock test taking for law entrance exams.
#1: Utilising Mock tests to build a test-taking strategy
As important as it is to analyze each mock test separately, you should also be able to visualize the scores as a unit, be it weekly or monthly. And each unit must be an improvement over the previous. The idea is to culminate in a full-proof strategy at least a month before the d-day of any law entrance exams. The unit has to be decided individually depending on when you're starting the preparation (2 years, 1 year, 6 months, or 3 months before the examination day).
Divide the units of time you've left before the examination. Be it a unit of a month, 3 weeks or even a week works fine.
Upon reaching the end of each unit, sit down with all your scores and the trends diary for all the mock tests taken during the unit.
You should be able to visualize-

which mistakes did you overcome by practising over time,
Which mistakes are still left with you, and
Which strategy for the amelioration of the mistake has not been employed so far.

Set goals for the next unit.
#2: Analyze your Mock Test score
The results from a mock are not merely an indicator of your preparation level but also a major source of feedback for improvement in your future performance. Hence, when you're done taking your mock and calculating your result, sit with the response sheet to ask yourself these questions –
For questions that you left unattempted – Was it because of the lack of time or lack of knowledge?
If it is because of the lack of time, i.e., if you had more time to solve them, you'd have. You need to work on your time management either by working more efficiently section-wise or by finding faster methods to solve the questions.
However, you'd need to spend more time on gaining conceptual clarity on the topics concerned if the questions were left unattempted because of a lack of knowledge.
For questions that you marked incorrectly, was it a silly mistake or lack of knowledge?
Sometimes you end up making inadvertent mistakes because of poor time management or being under the extreme stress of a competitive environment. Remember that the stress is only going to get worse throughout the d-day. You can't depend on that day to magically cure everything. One failed attack causes days of hunger. Similarly, for you, one silly mistake can ruin an improvement striving spree of a few days. Slap yourself hard for silly mistakes. The solution here is to concentrate on the moment now, and practice in enough simulated environments.
However, again if the incorrect answer is the result of a lack of knowledge, you should want to read and practice more.
For questions that you marked correctly, is it possible to do this in a better and faster way?
Some might be satisfied if they are getting a good score on the mock tests for the law entrance exams. However, remember that till the day you're practicing, there is still scope for improvement. Work on more efficient strategies and solving techniques so that you've got more time on hand for seemingly difficult questions. You'll thank us later!
#3: Sectional analysis
Have you heard of the Pareto principle? Also known as the 80-20 rule, according to the Pareto principle, for any given event, 80% of outcomes (or outputs) result from 20% of all causes (or inputs). Section-wise analysis of mock tests for law entrance exams is a large part of this 20% input pie. How so?
The score trends of sectional tests or sections in full-length Mock tests will help you identify your areas of strengths and weaknesses. This can help you –
decide which areas need further work and focus. Your strengths will get you 80-90 marks, the rest will almost always lie in your weak areas.
reduce negative marking for incorrect responses.
build your time-management schedule for the d-day, i.e., how much time is to be allotted to which section to reach your optimum.
Hence, you need to track your sectional score and underlying trends. Buy a notebook or a diary or if you are tech-savvy, use a spreadsheet of your choice.
Mention a few details at the top –
Date (on which the mock test was taken) –
Sectional or Full-length (mention the section, if sectional) –
Time-taken –
Final score –
Negative marking –
Unattempted –
Now, make a table with the following pointers –
Which topics did you find difficult?
Which topics gave you the maximum yield?
Which topics consumed a lot of your time –

To arrive at the final answer (correct) –
To arrive at the final answer (incorrect) –
And still remained unattempted –

Which topics did you pay maximum attention to and still were not able to score decently?
Revise the trends and fine-tune your sectional preparation strategy accordingly.
Before you leave, take a Free Mock Test below to check its advantages.
For more help with your preparation, tune in to Oliveboard. For tips and tricks on preparing for law entrance exams, check this. Ciao!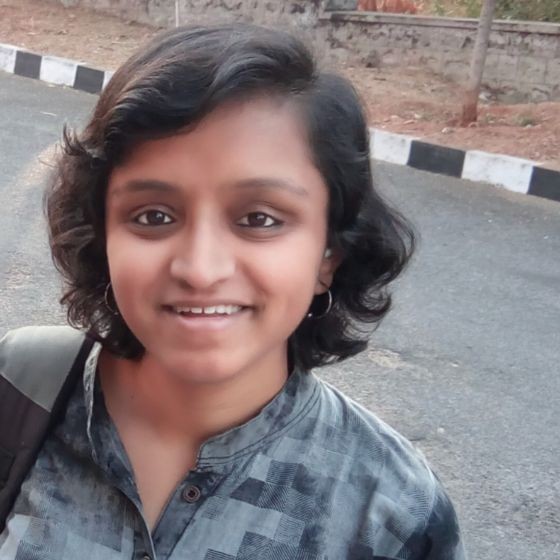 I have been creating exam related content for 3 years now. Having appeared for UPSC, SSC, Railway and Banking Exams myself, I understand and create relevant content, important from exams point of view. I am currently creating content for SSC, Railway, J&K and Law entrance exams. During my free time, I love bingewatching shows or read novels.
  Oliveboard Live Courses & Mock Test Series
Oliveboard Law Exams – Live Courses & Mock Test Series