Oliveboard is one of the most popular and renowned names when it comes to preparing for banking exams and government jobs exams. It is a one-stop destination for all the important and relevant information regarding such examinations. The SSC CGL is one of the toughest and most competitive entrance examinations there is, and if you are looking to crack it then Oliveboard is your best guide.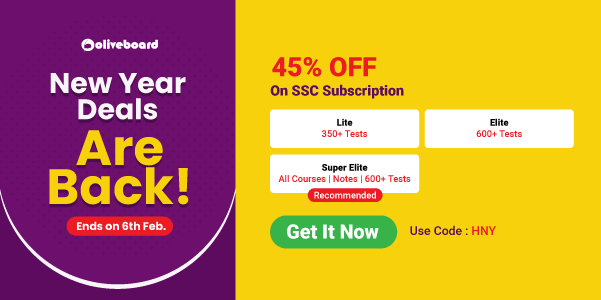 Attempt A Free SSC CGL Mock Test Now
Why should you go for Oliveboard when it comes to preparing for the SSC CGL?
Oliveboard is an examination preparation website, which provides you with all the relevant information you need for cracking the SSC CGL. It boasts of scores of practice sets, mock tests, and online tests along with conceptual material. This website has everything covered- the exam dates, exam pattern, SSC CGL exam syllabus, previous years' cut-off scores, and everything that associates with the examination. This will help you with your competitive exam preparation.
Oliveboard offers you relevant and important information and study material that will help you boost your performance on the day of your actual exam. It will work towards enhancing your all-around efficiency, accuracy, and speed. Additionally, it will identify your strong areas and weak areas and provide you with necessary personalized practice sets for improving the weak spots. If you sign up for Oliveboard, then you will be able to access many concepts and trial tests free of cost. If you want the entire course, then you will have to purchase it.
Attempt A Free SSC CGL Mock Test Now
What does Oliveboard offer you?
Since Oliveboard is one of the best options for you, if you are looking to appear for the SSC CGL examination, you must know that they offer the following services-
Practice test sets– Before you appear for your actual examination, it is important that you prepare for it beforehand, by solving quite a few practice sets. Oliveboard provides you with practice sets that are designed like the real exam. This will give you a clear idea regarding the exam pattern.
Previous years' question papers– Oliveboard also has a sufficient amount of question papers of previous exams. If you go through these question papers, then you will understand which questions are important, and have a good chance of coming in the examination.
Mock tests– In case you do not want to purchase from Oliveboard, you can access the mock tests that are available on their website, completely free. They have a considerable amount of mock tests, covering a wide range of topics, which will help you understand the exam a bit better. Always remember to go through the mock tests along with the practice sets.
Syllabus– In order to ace the exam, you will have to know and have a good idea regarding the entire syllabus. Oliveboard always lists the complete syllabus on their website, making it easier for candidates to understand what they should be focusing on.
Attempt A Free SSC CGL Mock Test Now
---
DOWNLOAD THE OLIVEBOARD APP FOR ON-THE-GO EXAM PREPARATION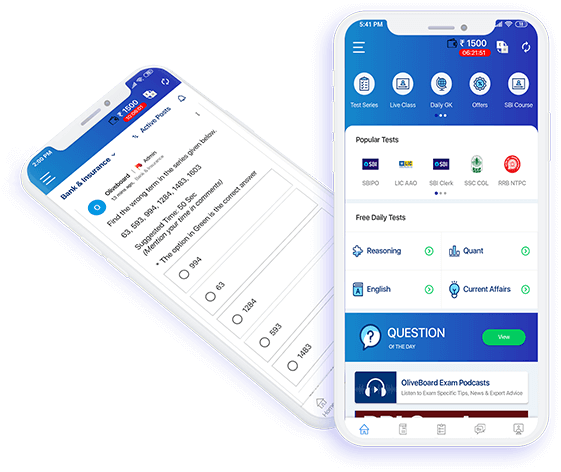 Video Lessons, Textual Lessons & Notes
Topic Tests covering all topics with detailed solutions
Sectional Tests for QA, DI, EL, LR
All India Mock Tests for performance analysis and all India percentile
General Knowledge (GK) Tests
Free videos, free mock tests and free GK tests to evaluate course content before signing up!
Advertisements

Conclusion
Preparing for the SSC CGL exam can be a challenging affair, but if you know where to look for when it comes to preparing, that is half the battle won. Oliveboard is the best thing you can opt for when it comes to the SSC CGL exam.

The most comprehensive online preparation portal for MBA, Banking and Government exams. Explore a range of mock tests and study material at www.oliveboard.in