CLAT – UG or Common Law Admission Test (Under Graduate) is the national level examination conducted by the Consortium of NLUs every year for admissions to courses offered by 22 NLUs (except NLU Delhi which conducts a separate examination, AILET) & other universities and colleges throughout the country. This exam is highly competitive in nature with approx 77,000 test-takers (as per Wikipedia).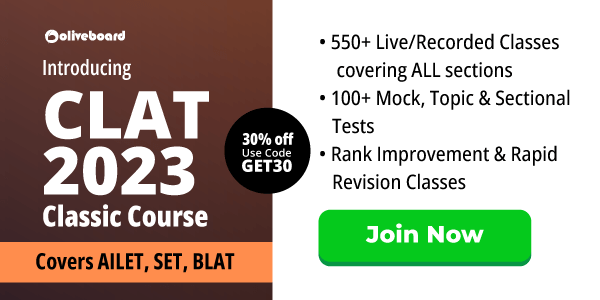 The exam itself is very demanding in the nature that it warrants accuracy and time management under pressure. After all, taking a test of 150 questions to be solved within 120 minutes at the UG level is no joke!
Now, as a matter of fact, the Consortium of NLUs has not established a 'default' or pre-determined preferred list for the NLUs. Although you may believe that NLSIU Bangalore is the best of all NLUs, to the Consortium all 22 participating NLUs are equal. As a result, it is required by the CLAT applicants create their preference list of NLUs individually.
In this blog, Oliveboard is aiming to bring to you a tentative preference list of NLUs as per national rankings such as the NIRF and also give you the tips to make your own informed choice! 
NLU or a National Law University
National Legal Universities, or NLUs, are the most highly sought-after law schools. There are now 23 NLUs in the nation. NLUs are recognised by the University Grants Commission and are affiliated with the Bar Council of India (BCI) (UGC).
National Law Universities are single-discipline institutions that give students both combined honours and law degrees. The first NLU, called the National Law School of India University (NLSIU), was founded in Bangalore in 1986.
Many additional State Legislative Assemblies have enacted laws to create national law schools, following in the footsteps of NLSIU Bangalore. All of the National Law Schools (NLS) that have been created may differ from NLSIU in terms of modalities, but their structure and educational approach are essentially the same.
Ways to get into an NLU – CLAT & AILET
CLAT – Common Law Admission Test, or CLAT, is a centralized national level entrance test for admissions to an integrated (5 years) undergraduate degree in Law (BA LLB, BBA LLB, BSc LLB, etc) in twenty-two National Law Universities (NLU) in India. CLAT scores are also utilised by most private, like Nirma and NMIMS, and self-financed law schools in India. The test is taken after the Higher Secondary Examination or the 12th grade and is conducted by the Consortium of NLUs nationally, every year. 
AILET – All India Law Entrance Test, or AILET is the examination conducted for admission into NLU Delhi. The scores are accepted at some other colleges, not of great significance, however. 
The syllabus remains the same mostly for both examinations. There are slight alterations to the exam pattern, however. More has been discussed on the Oliveboard. Website. This blog entirely focuses on helping you draw a preference list of NLUs for CLAT alone because AILET has just one NLU on board and hence this exercise is not needed there!
Tentative Preference List of NLUS
Though choosing an NLU can be a daunting task given the factors you should consider (check out the next section of this blog) while forming your own list, it is necessary that you have a tentative preference list of NLUs with you. Moreover, making a preference list of NLUs is an integral part of filling out the CLAT application form. Your allotment of NLU depends on this.
Oliveboard is hereby providing you with a general list as per the NIRF ranking of the colleges and trends as per the preferences filed by aspirants in the last 5 years. This tentative list might help you make an informed decision insofar as the other factors don't weigh in –
National Law School of India University (NLSIU), Bengaluru
NALSAR University of Law (NALSAR), Hyderabad
WB National University of Juridical Sciences (NUJS), Kolkata
National Law University (NLU), Jodhpur
National Law Institute University (NLIU), Bhopal
Gujarat National Law University (GNLU), Gandhinagar
Maharashtra National Law University (MNLU), Mumbai
National Law University Odisha (NLUO), Cuttack
Hidayatullah National Law University (HNLU),
Raipur Ram Manohar Lohia National Law University (RMLNLU),
Lucknow Rajiv Gandhi National University of Law (RGNUL), Patiala
Chanakya National Law University (CNLU), Patna
National University of Advanced Legal Studies (NUALS), Kochi
National University of Study and Research in Law (NUSRL), Ranchi
Damodaram Sanjivayya National Law University (DSNLU), Visakhapatnam
National Law University and Judicial Academy (NLUJA), Guwahati
Tamil Nadu National Law University (TNNLU), Tiruchirapalli
Himachal Pradesh National Law University (HPNLU), Shimla
Maharashtra National Law University (MNLU), Nagpur
Maharashtra National Law University (MNLU), Aurangabad
Dharmashastra National Law University (MPDNLU), Jabalpur
Dr B R Ambedkar National Law University Sonipat, Haryana
Note – Many of the NLUs don't appear on the NIRF ranking list because they opt to sit out of the process. For NLUs listed here, which do not appear on the NIRF list, the top preferences of previous year's aspirants have been taken as the best bet.
Factors to consider while making your preference list of NLUs
You should also be aware of the tons of factors you should be taking into consideration while making the preference list of NLUs. The decision should be informed and yours because "A butterfly flaps its wings in the Amazonian jungle, and subsequently a storm ravages half of Europe." Lorenz, by his wonderous insights, namely, the butterfly effect has made it adequately categoric that what you decide today can and will have an impact on what happens tomorrow.
In fact, since the allotment of NLUs depends on the preference list you make, it is entirely essential that you get it right by being informed.
Hence, these are some of the factors –
Course preference – It is a known fact that NLUs are the best choice to receive a legal education at the entry-level, i.e., as an integrated 5-year course. However, the choice of courses available is no longer limited to just B.A.LL. B. or B.A.LL. B. (Hons). There are a few NLUs which offer different degrees, like

B.B.A. LL. B. (Offerd by National Law University Orissa, National Law University Jodhpur and may others),
B.Sc. LL. B. (Offered by the Gujarat National Law University, Gandhinagar), and
B.Com. LL. B. (Offered by Tamil Nadu National Law University).
Now you may think that the course you opt for along with LL. B. might not matter much, however, it is pertinent to note that NLU is a huge commitment financially and time-wise. Choosing subjects that pique and keep your interest for the next 5 years is extremely essential. Hence, curate your preference list of NLUs accordingly.
Faculty – Next up is Faculty. Do your own research for each of the NLU. Now some of the internal factors you can consider here is your own interest in a particular niche. Say suppose you are prima facie interested in Commercial laws or Business Laws or Merger & Acquisition. Find the NLUs which boast best faculty in them. Moreover, a good rapport with the faculty can help you in professional networking as well.
Extra-curricular activities – This is extremely essential. Law school is something where extra-currics are a major part of your life. Activities like Moot Court, MUNs, Parliamentary Debate, Legal Aid Society, etc, though extra-curricular, might help you find and establish yourself better as a lawyer. In fact, according to the Bar Council of India (BCI) Rules, Legal Aid Clinic is a must have at law schools. Thus, having a functional one at your college might be very helpful at all stages of your legal career. Now some legal aid clinics are better than the others. For example,

Legal Services Clinic, at National Law School of India University (NLSIU), Bangalore
Legal Aid and Social Awareness Program, at Ram Manohar Lohia National Law University (RMLNLU), Lucknow, etc.
Similarly, the moot court culture in some NLUs are better than the others. If you are some one who cares about the Curriculum Vitae for a foreign LL. M. or Doctorate and a more suitable resume for a high paying corporate job after graduation, you might consider this factor before setting up your mind about that preference list of NLUs.
Campus life – Again, every college goer has a dream about the kind of campus, he or she wants to graduate from. Some wish for lavish residential accommodation while others are interested in a functional health and fitness centre or cultural fests. If you are someone to whom the campus life is important, check out the individual websites of the NLUs.
Alumni, Availability of Job Opportunities and placement records – You should know where your seniors are working to be able to make an informed choice for the preference list of NLUs. For some, a global career might be appealing. NLUs like NLSIU & WBNUJS are more suited in that case. Again, availability of Job Opportunities and placement records of the NLU in question should be a huge factor too.
ROI or Return on Investment – The last but not the least is the return you're getting when you invest so much time and money into something. Graduating from any NLU means a 5 year commitment and 22-27 Lakh Rupees (agg).
For more help with your CLAT preparation, tune in to Oliveboard. For tips and tricks on preparing for other law entrances, check this. Ciao! 
DOWNLOAD THE OLIVEBOARD APP FOR ON-THE-GO EXAM PREPARATION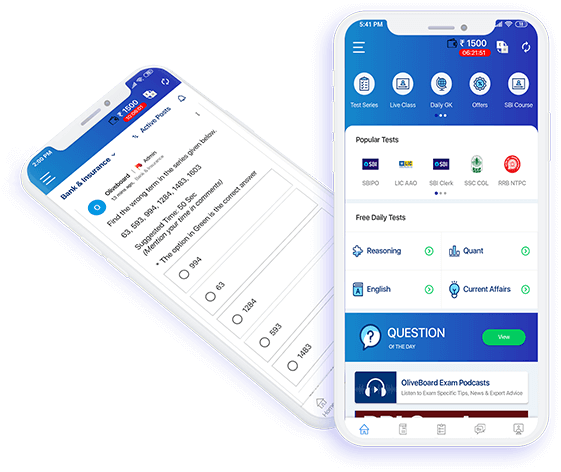 Video Lessons, Textual Lessons & Notes
Topic Tests covering all topics with detailed solutions
Sectional Tests for QA, DI, EL, LR
All India Mock Tests for performance analysis and all India percentile
General Knowledge (GK) Tests
Free videos, free mock tests, and free GK tests to evaluate course content before signing up!

Oliveboard is a learning & practice platform for premier entrance exams. We have helped over 1 crore users since 2012 with their Bank, SSC, Railways, Insurance, Teaching and other competitive Exams preparation.
Oliveboard Law Exams – Live Courses & Mock Test Series