AFCAT is considered one of the prestigious exams since it provides the opportunity of joining the elite Indian Air Force. Lakhs of aspirants every year aspire to join the forces. This exam is conducted twice every year and is usually notified in June & December. The preparation for this exam is quite similar to other aptitude exams with an additional requirement of physical fitness. Although, there is one section that sets it apart is the Reasoning & Military Aptitude section. Today we will provide you with Reasoning & Military aptitude preparation tips.
This blog will give you an insight on how you can approach your preparation for the mentioned section.
1. AFCAT 2 2021 – Reasoning & Military Aptitude Syllabus
Over the years, this section has played a major role in the AFCAT exam selections, which makes it all the more important. Let's have a look at the topics of what this section consists of. Then we will share tips on how to prepare for it.
1.1 Reasoning & Military Aptitude Topics
Odd One out – This consists of the questions where a series of options are given where one particular does not match with the rest given in terms of either quality, types, category, etc.
Venn Diagrams – These are the depictions of the conditions that are given as a question. Venn diagrams are used to relate to how a particular thing is involved with others.
Classification – Classification refers to the categorization of the given statement. Options consist of a few similar meanings and one different meaning word or often as in terms of quality. Then you will be asked to classify.
Pattern Completion – Pattern completion checks your thinking ability. Certain patterns are given in a series and your tasks would be to figure out the next in series.
Blood Relations – This is one of the most popular question types for the reasoning section. Using the given statements, you have to figure out the relation between the mentioned.
Missing Figures – The type of this question refers to a series of diagrams given and figuring out the next in the line, after finding a visible pattern.
Embedded Figures – These are questions based on the figure inside the figure and there are visible patterns that need to be identified and choose the next from options accordingly.
Sequencing – The sequencing refers to as the questions consist of a series given comprising of numbers and special characters. You have to figure out the answer using the sequence pattern.
1.2 – Why is Military Aptitude Important?
This question may often wander your mind that why is it that the Reasoning & Military aptitude section is important. What is being tested on the pretext of this section? Well, let me tell you a few things that are tested while you attempt this section.
Understanding of Numerical Ability

Verbal Efficiency & Knowledge of Words

Technical Reasoning

Speed, Accuracy & Memory

Level of Critical Thinking

Reaction when put into an unfavorable situation.
The Indian Air Force is an elite institution and is being tasked with the security of the country. The aspirants' selected need to be fully prepared for the situations that may arise out of uncertainty. That is why candidates are tested on every aspect before being inducted into the Air Force.
2. 7 Reasoning & Military Aptitude Preparation Tips
Apart from the dedication, hard work, agility & mental & physical fitness, follow the below tips to ace the section.
Practice thoroughly with the practice questions or solving the model paper.
Spatial ability test measures your ability to manipulate shapes in two dimensions or to visualize three-dimensional objects presented as two-dimensional pictures. Your visualization will play a key role.
Practice the questions on figures (3D & 2D) to get a better grasp of the topic.
Target a timing to solve questions. Put on a timer to keep the track of questions solve by Time taken. This ratio should improve over time.
Think Logically rather than being situational. Put every possible condition into application for solving a question.
Solve previous year paper as much as possible. This will give you a better insight into the types of questions that are asked. Also, it will help you practice.
For reasoning questions, prepare an attempt strategy, based on your strength. Attempt the questions you are most comfortable in first and then gradually move onto the other questions.
Although these tips are being given based on a general analysis, they can be altered as per your strength and weakness. I am sure that you will apply these tricks to ace the exam.
DOWNLOAD THE OLIVEBOARD APP FOR ON-THE-GO EXAM PREPARATION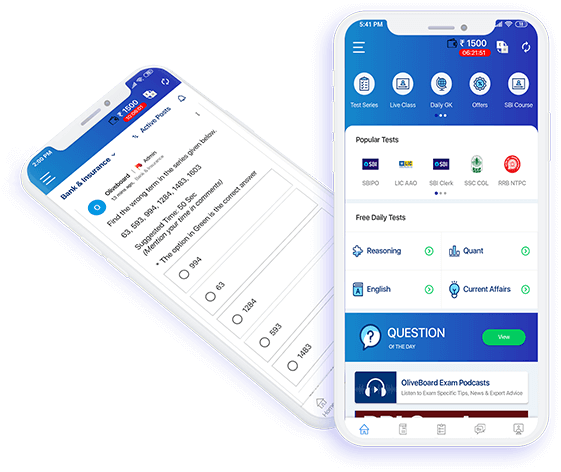 Video Lessons, Textual Lessons & Notes
Topic Tests covering all topics with detailed solutions
Sectional Tests for QA, DI, EL, LR
All India Mock Tests for performance analysis and all India percentile
General Knowledge (GK) Tests
Free videos, free mock tests, and free GK tests to evaluate course content before signing up!
3. AFCAT 2 2021 Military Aptitude Test – Complete Preparation
We at Oliveboard, consistently work towards providing you the best in the industry preparation materials. Aiding your preparation so that you can achieve your goals is our top priority. AFCAT 2 2021 is no different.
We have come up with Especially curated Tests to help you gain experience on what is the pattern of exams and what can be expected out of the paper.
The tests are designed by the experts keeping in mind the difficulty level if the exam and the types of questions based on the year. It provides:
*These tests are available in both Hindi & English.
That brings us to the end of this article. We hope that the Reasoning & Military Aptitude Preparation Tips shared here proves useful in your Exam Preparations.
All The Best!!
Also, Check:

Oliveboard is a learning & practice platform for premier entrance exams. We have helped over 1 crore users since 2012 with their Bank, SSC, Railways, Insurance, Teaching and other competitive Exams preparation.