Reasoning Puzzle Questions are an integral part of the Reasoning Ability section of the various Bank, Insurance, and Government Exams. Most of the aspirants find the puzzles tricky and time-consuming. Therefore they skip Reasoning Puzzle questions in the exams while others who do not skip them, end up wasting too much of the precious time in solving them. This often proves hazardous for the Exam aspirants. Therefore to help you in practicing various different types of Reasoning Puzzles, we have come up with this blog comprising of various puzzles questions as well as the approach to solve them. Find them below.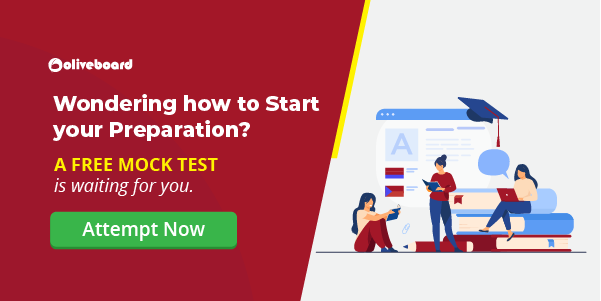 1. Reasoning Puzzle Questions with Answer – Download Free PDF
You can click on the link below to download the free eBook for Reasoning Puzzle Questions:


1.1 How To Download the Ebook?
Step 1: Click on the above-given download link. You will be taken to Oliveboard's FREE Ebooks Page.
Step 2: Register/Login on to the Free E-Books Page of Oliveboard (It is 100% free, You just enter your valid email id and a password to be able to download the New Pattern Puzzles eBook).
Step 3: After Logging in, you will see the list of Free Ebooks.
Step 4: Click on the Solved Paper section under All ebooks sections.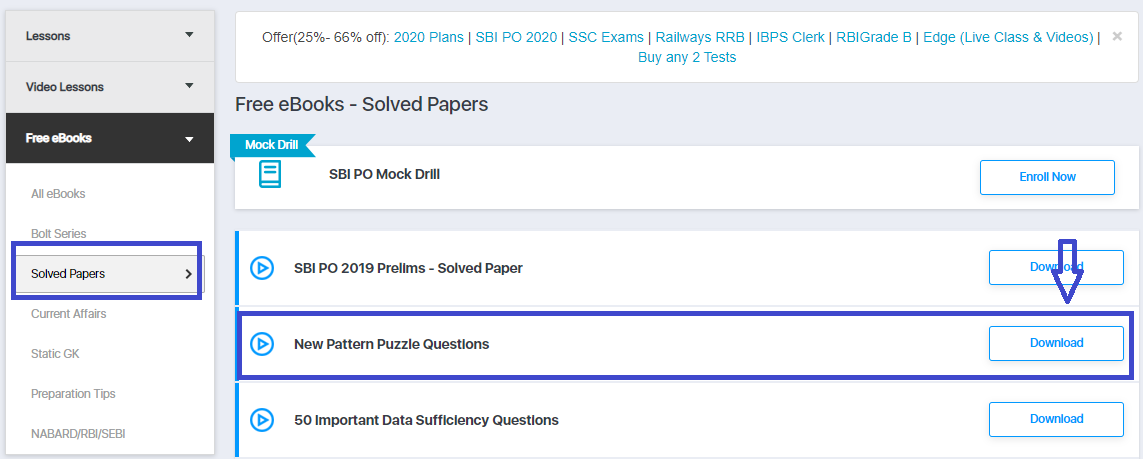 2. Here's A Sneak Peek in the eBook
Q.1. Nine people were born in nine different years among 1891, 1897, 1898, 1904, 1907, 1912, 1915, 1917, 1920. F was born immediately before H. Two people were born between C and I where I was born after C. D was born just after C in an odd year. Five people were born between H and B where H is born before B. C was not born in an odd year. A was born before E. Three people were born between G and D where G was born before D in an even year. 
Q.2. A rack had 5 different shelves A, B, D, E, and F not necessarily in the same order. Each shelf had different jewelry on display viz. gold, silver, diamond, brass, and platinum not necessarily in the same order. Assume that the shelves faced north.
Shelf B was 3rd to the left of the shelf with the diamond jewelry.

Shelf D had the gold jewelry and was at one of the extreme ends. 

Shelf A was to the immediate left of shelf E which had the silver jewelry.

The shelf with the brass jewelry was to the immediate left of the shelf with the platinum jewellery.

Shelf F was not neighboring the shelf with the gold jewellery.
Solve these and many more questions in the pdf below:


We here at Oliveboard have brought you a special course for the All IBPS Mains Course. This course says get 100% success or Money Back Guarantee. Know about the All IBPS Mains Course – Money Back Guarantee in detail below:
All IBPS Mains Course – Money Back Guarantee
Oliveboard finally brings to you a never before offer!!
Get your MONEY BACK* if you do not crack the exam of your dreams after taking the special course. No questions asked. The course syllabus has been exclusively designed to help for the Mains preparation of all the major Bank exams like –
– IBPS RRB PO Mains
– IBPS RRB Clerk Mains
– SBI Clerk Mains
– IBPS PO Mains
– IBPS Clerk Mains
JOIN ALL IBPS MAINS COURSE HERE  
All IBPS Mains Course – Features
Oliveboard's Best Faculty in India will deliver tips & tricks through video-based & live learning that will ensure selection in all the Major Banking Exams in India.
You will get complete Updated Content of General Awareness coverage as an added plus point in this course. You will get full access to a customized teaching format which will especially focus on cracking the Mains exam.
The Plan is made as per your needs, tailored to fit your requirements – Priced at only 2499/- it is designed to provide you with the best content and price available in the industry.
Once you subscribe to this course, you will get:
Complete IBPS Exams Coverage – Get all your IBPS Exams combined preparation needs catered to according to your liking. Learn and practice to achieve your dream job.
Bilingual Course – The course will be in a bilingual format where the aspirants can be comfortable with their choice of language (Hindi/English)
36 Live Practice Sessions – Students will be present in an exam-like real-time simulation where they will participate in practice sessions with the faculty wherein they can attempt the questions in a format similar to the exam of your dreams so there are no surprises on the day of the Exam!
16 Live Doubt Clearing Session – Doubts will be cleared by India's Top Faculty in Live Doubt Clearing Sessions with the Faculty directly
12 Mock Discussion Sessions – Live Interactive Mock test Discussion sessions with Faculty
6 Strategy Sessions – Special strategy sessions by Faculty to help aspirants make the best use of their time during the exam.
– 80+ Videos – Exclusive Videos available from 1st day onwards spread out across all topics
* MoneyBack Offer
Attend at least 75% of the classes
If you do not clear the Mains exam, the amount will be credited to your wallet. No questions asked.
The amount can be redeemed for any tests/course purchases.
Validity – 31st May 2021.
JOIN ALL IBPS MAINS COURSE HERE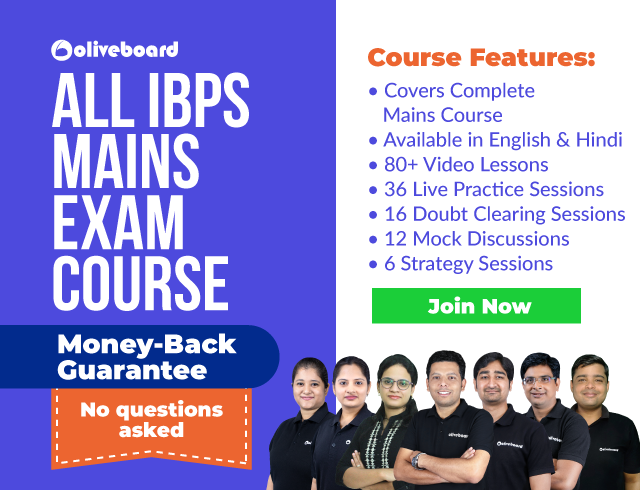 Ebooks
You can download 200+ ebooks important for SSC, Banking, Railway, Insurance, and other government exams here.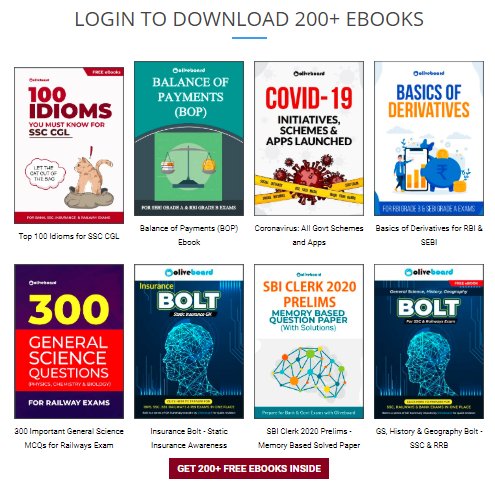 Check Out: