SBI PO Job Profile : The State Bank of India is the oldest and thus, one of the most popular banks in India. Naturally, it brags of having one of the highest numbers of customers as well. Landing a job in SBI as a Probationary Officer is a dream-come-true for any banking aspirant. Now that the SBI PO recruitment drive 2022 has been announced and exam is round the corner, if you too are a SBI PO aspirant, we'll help you get a clear picture of the real scenario. The following article contains details about the SBI PO Job Profile, Responsibilities, Salary, Perks, Career Growth and Promotions.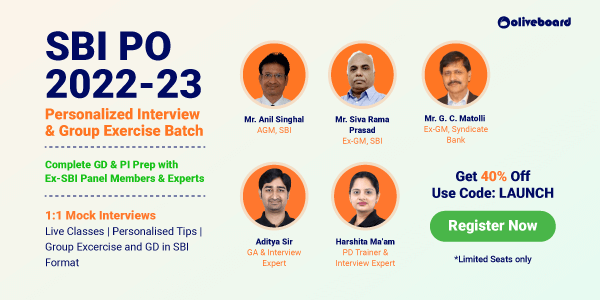 Give A Free Mock Test For SBI PO
SBI PO Job Profile, Responsibilities, Salary, Perks & Career Growth
Understanding the roles and responsibilities of SBI PO would not only help you have an edge over other candidates during the interview, but also help you understand the kind of work you're signing up for! 
The candidates, who have successfully made it through the selection process, would undergo a rigorous training during a probation period of 2 years. During this period, one is subjected to frequent trainings and transfers.
Probation Period
During the probation, the candidates will be given different bank related activities to get them acquainted with the working of the bank. The candidates will be given training in various departments like Finance, Marketing, Billing, Accounting & Investment to help them gain practical knowledge.
Some other the duties of the Probationary Officers include, handling and addressing customer queries, looking into complaints regarding bank services, issue ATM Cards, Demand Drafts, Cheque books, rectifying undue charges & discrepancies in accounts.
The POs are also responsible for certain Managerial tasks such as supervising the work of Bank clerks, verification of documents, managing cash balance, be aware of the latest developments in the bank, etc.
Once the POs are sufficiently experienced and trained, they're given more responsibilities like Budgeting, Loan Processing, Loan Approvals, Marketing, and Planning & Managing Investments.
The trainee SBI POs are initially posted as JMGS Scale 1. They may be posted at:
Local Head Office,

Regional Business office,

SME Branch,

General banking branch or

Special Branches or

Corporate Office or

Zonal Offices or in

Specialized branches like Cheque Clearing, Pension Clearing etc.
Post-Probation Period
Post their probation period, the candidates go through a screening test, post which they're appointed as 'Assistant Bank Manager' and are posted to one of the branches. As Assistant Bank Managers, the candidates are responsible for handling daily customer transactions, such as Cash Management, Draft Issuance and Passing Cheques. Probationary Officers at SBI have more responsibilities, challenges and bigger roles, as well as growth opportunities compared to Probationary Officers of other banks.
SBI PO Salary & Perks
The State Bank of India offers the highest entry level compensation in the Banking Industry for Probationary Officers along with 4 increments at initial stages.
Basic Pay: 41,960/- (With 4 increments)
Pay Scale:
Basic Pay
Annual Increment
Number of years
36000
1490

7

46430

1740

2

49910

1

990

7

63840

–

–
Apart from the salary, SBI POs are entitled to various perks & allowances:
Dear Allowance (DA)

House Rent Allowance/Lease Rental (HRA)

City Compensatory Allowance (CCA)

Medical Allowance

Travel Allowance

Leave Policies

Monthly Benefits

Smart Compensation
The total compensation per annum on CTC basis minimum of Rs. 7.93 lakhs and maximum of Rs. 12.95 lakhs depending on place of posting and other factors.
SBI PO Career Growth
SBI PO is considered as one of the most prestigious banking jobs. The Bank has a strong work culture that encourages dedicated employees to grow professionally, by providing them immense growth opportunities.
SBI conducts promotion exams annually and have a clearly defined system for promotions and growth of its employees. SBI POs have faster promotions and can rise up much faster in comparison to POs of other banks.
The annual appraisal that happens at SBI is fair and transparent. Dedicated and hardworking employees can reach higher in hierarchy in a very short time, due to huge number of vacancies in all grades of their promotion channels. The employees also get opportunities to work aboard.
Career Progression Graph of an SBI PO: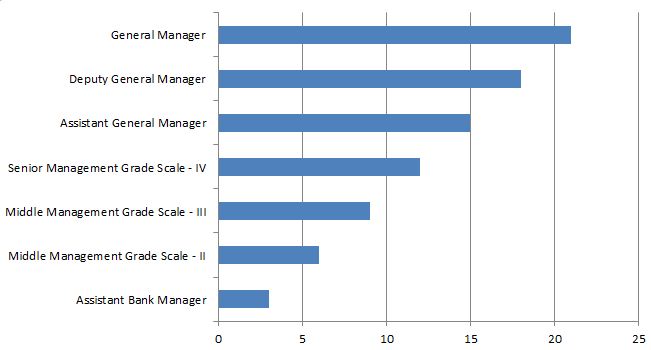 SBI PO Salary Slip 2022 :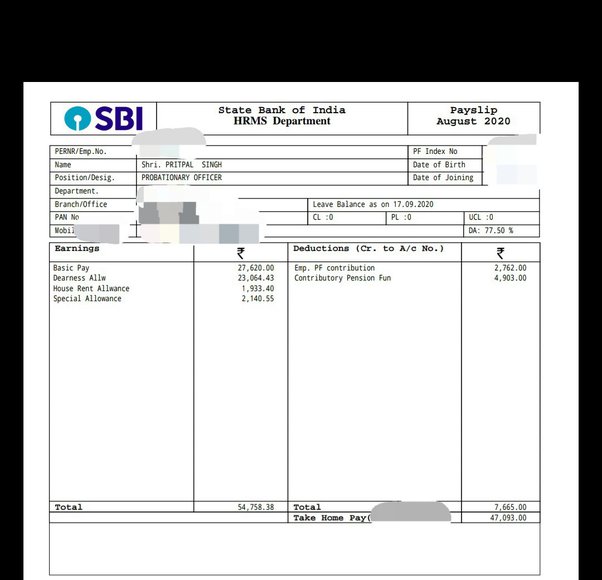 SBI PO Salary slip is released after the salary payment. Salary slip is relased every month once the salary is credited to the account. Salary slip generally has all the info related to DA, HRA, Basic pay etc. Check complete details about the SBI PO salary slip in this video.
What are you waiting for? Apply for SBI PO today!
---
DOWNLOAD THE OLIVEBOARD APP FOR ON-THE-GO EXAM PREPARATION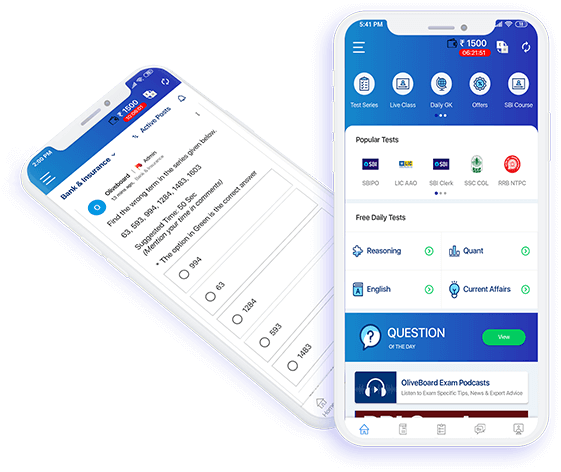 Video Lessons, Textual Lessons & Notes
Topic Tests covering all topics with detailed solutions
Sectional Tests for QA, DI, EL, LR
All India Mock Tests for performance analysis and all India percentile
General Knowledge (GK) Tests
Free videos, free mock tests, and free GK tests to evaluate course content before signing up!

The most comprehensive online preparation portal for MBA, Banking and Government exams. Explore a range of mock tests and study material at www.oliveboard.in