SBI Clerk Main exam will be over in a few days. And with the call letter for SBI PO Preliminary exam out, the countdown has begun for one of the most coveted posts in the Banking sector, i.e. Probationary Officer in the State Bank of India.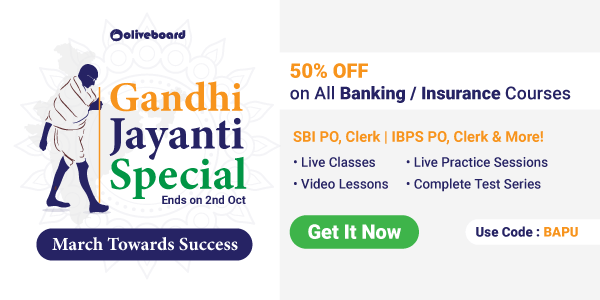 Though SBI has changed the pattern for the Mains exam (with the introduction of Sectional Timings and Variable Marking Schemes), the pattern of the Preliminary exam is still more or less the same. It means you can allocate different amount of time to each section of the exam as per your convenience and aptitude in a particular section and hence can maximize your score.
Oliveboard has tracked the performance of the toppers (Top 5% of our users) over a period of time and thereby has come up with a 'Time Allocation Module' adopted by most of the toppers. Here is what we found out :-
1) Reasoning: 22 minutes
2) English: 11 minutes
3) Quant: 27 minutes
Points to note :-
This allocation is strictly indicative and is based on those users who are already performing well. Please do not take it as a face value. If you are not performing well in one or more sections, please make sure you focus on strengthening your aptitude in those sections
Your own strategy for time allocation will differ according to your strength and weakness. For example, someone from a Maths background who is quick at calculations will spend much lesser time in the Quant section and will spend more time in others. Similarly, people with strong vocabulary, high reading speed, clear concepts in English grammar and high comprehension level will definitely finish the English section earlier than others.
If you already have a time allocation strategy that is working for you, continue using the same and you need not deviate.
Use this only as a guideline if you are unsure of your allocation
Now the questions arises- How I devise my own time allocation strategy? relax, because we are here to help!
Oliveboard Mock Test not only help you to get acquainted with all the different types of questions that you possible can get in the exam, but also help you to analyze your strong and weak areas. Once you are done taking a mock test on Oliveboard website, please analyze it. This feature will help you to know various important information- Time spent in each question and topic, your accuracy in different sections and topics, your strong and weak areas and so on. Once you have identifies your weak section, you can choose to allocate a bit more time to it and vice versa. Also, you can work more hard on the weak section till the exam.
Click here and get started with Oliveboard Mock Tests for SBI PO.
The most comprehensive online preparation portal for MBA, Banking and Government exams. Explore a range of mock tests and study material at
www.oliveboard.in
  Oliveboard Live Courses & Mock Test Series