NIACL Success Story – Rupesh Lohan
I am Rupesh Lohan. I did my B. Tech in EEE in 2012 and was working in private sector. I started my preparations in February, 2016. The main issue was to make a time table and strategy according to my office timings as I was working full time. I used to do GK, Computer and English quizzes while travelling in metro. Whenever I got free time in office, I would solve 2-3 quizzes in between.
My first three exams were: –
1) SBI clerk(HRV) – 121(cut off-137)
2) UIIC AO – 110(failed)
3) SBI PO 16 – Pre (49) Mains (58-failed)
SBI PO was a total surprise, those 3 hours in examination hall were really torturing ones. As expected, I failed miserably in SBI PO mains.
I was down but willing to take my preparations to next level. Started doing more and more practice along with smart work. Smart work for me was SKIP button in exams. If you get control over SKIP button trust me in most of the exams you can give your 100%. You need to skip all those time-consuming questions which get you out of competition and try to find out all easy ones first. All exams in the year 2016 depicted your Quality not Quantity, except BOB Manipal exam (easy to moderate).
When the pattern was changed almost completely in 2016 for all banks exam I was looking for some strong and New stuff. Olive board test series gave me practice which I wanted and it gave huge boost to my preparations. Mains exams and pattern of test series of Olive board was almost of same level. Level of questions was up to the mark.

All exams I appeared for, after SBI PO, were: –
1) BOB PGDBF 16 – WL 244(written marks 155/250, interview 65/100)- finally selected in WL
2) IBPS PO – Pre (78 marks) Mains (69 marks) Failed
3) IBPS Clerk – Pre (80 marks) Mains (88). Got CANARA Bank, Delhi
4) RRB PO – Mains (121 marks), Interview (50), Final Score (58.4, failed)
5) CWC (Jr. Superintendent) – Total Marks were 114, but cut off was 121.75
6) IPPB PO – Mains attempt 136 (Did not appear in interview)
7) RBI Assistant (Delhi) – Pre (89 marks), Mains (111.5, cut off 128.5)
8) NIACL AO – SELECTED (Pre-74, Mains marks not disclosed)
I had huge expectations from the BOB exam, but heart-broken as I was on the waiting list at the 244th spot. While waiting for the wait list to move, I got to know that I have cleared NIACL AO. It was a great feeling. In the end, I got through BOB too, but have now chosen NIACL AO.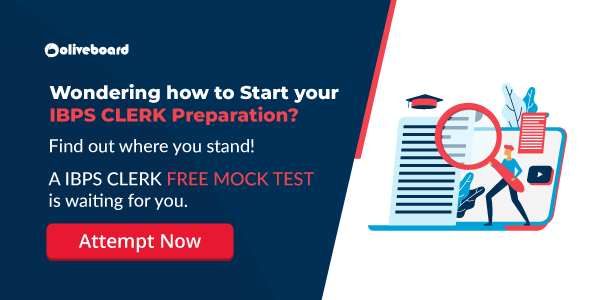 I would like to wrap up saying that if I can crack exams, even after a long break from studies, so can you! With every exam, I got better and better. And yes, a person working full time also crack these exams.

Finally, "Everything good or bad happens for a certain reason, you just continue your hard and perseverance one day you will get the best reserved for you." All the best!