Here's an inspiring story of Harsh who initially started preparing for SSC exams but switched to the Banking sector and went on clearing SBI PO examination in his first attempt!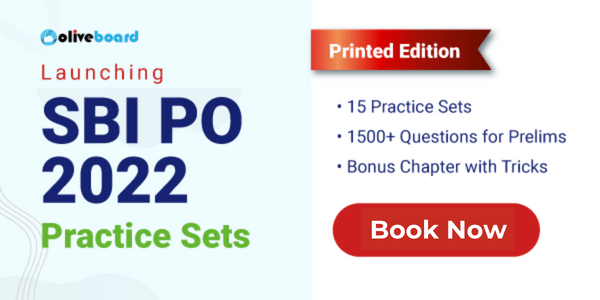 Inspiring Preparation Strategy of Harsh Gupta
I am Harsh Gupta from Ghaziabad. I have done my graduation in Pol. Science from Delhi University.
Initially started preparing for SSC, but due to the long recruitment process, switched to Banking in June 2021. I was in a dilemma how to start, what to do. After reading so many blogs, it got clear that speed and accuracy are the two things that one should aim for. It all felt pretty much difficult when I used to solve questions and took 5-6 mins but with time and consistency, I started improving.
When I gave first mock test, I scored 44 and was demotivated. But my friends and family were always there and kept me motivated. Slowly, my scores started improving and gave me a boost that I can clear this exam. And at the time of Prelims, I knew that if I keep calm in the examination hall, I am gonna hit the target and that's what happened. I had started preparing for Mains before Pre, so it seemed not that difficult in the small gap that SBI provides in the two exams. The key is to just focus on Mocks and analyse it. Truly speaking, the most difficult part for me was the interview because I had never given an interview and was scared. That's when again my family and friends took the onus to uplift my confidence. And when the final result came, the happiness I saw on their faces is unforgettable. There were many ups and downs, but I kept on going and cleared the exam in my first attempt.
Subject-Wise Preparation Strategy
For Quants, basic thing is to clear the concepts. Used to solve topics like simplification, no series, quadratic equations on daily basis. Initially, focused more on Arithmetic and after understanding the basics, started solving DIs. This approach made quants easy for me.
For Reasoning, started solving at least 10 puzzles on daily basis. This gave confidence and speed. Other topics felt much easy and used to do in my free time.
For English, since I am from CBSE background it was not that difficult for me. Just improved my reading skills with the newspaper ( The Hindu) and solved RCs in mocks.
For General Awareness, read daily current affairs and kept on revising them on weekly and monthly basis. I started it when the notification of exam came which gave me an edge and made me ready for mains.
How Has Oliveboard Helped Harsh Gupta?
Mocks are the most important part of preparation and that's what oliveboard helped me with. With high level questions and difficulty level, it made me ready for the exam pressure.
Harsh Gupta Tips or Advice for Aspirants
My advice is just to believe in yourself. You can fulfil your dreams with consistency and hard work and a bit of luck. Just never stop.
This is all from us in this blog, Success Story of Harsh Gupta. Stay tuned with Oliveboard for more exam related information.
  Oliveboard Live Courses & Mock Test Series