Read the Success Story of Ismat, a MA-English post-graduate, who didn't give up despite failing her mains exam and went on to clear SBI PO 2019. Her never giving up attitude took her to new heights. And her go-to mantra was "If you can't do this, no one can".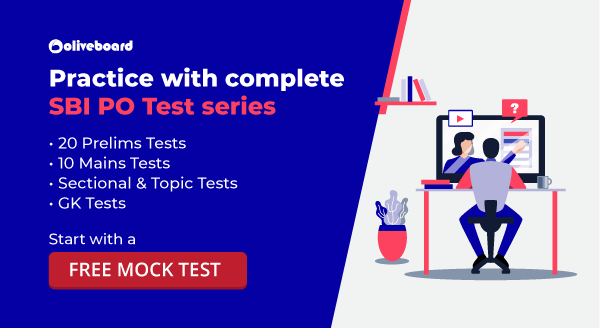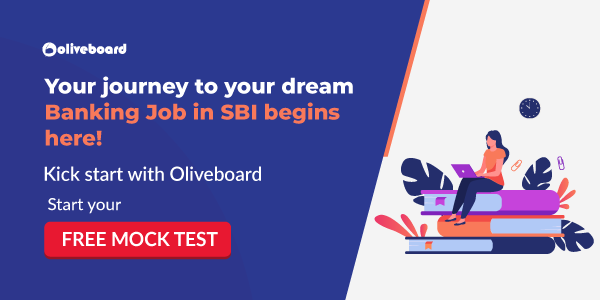 Motivating Success Story of Ismat Firdausi
Hi everyone, I am from the Malda district of West Bengal. I have completed my MA in English in 2016. At first, I was pursuing my academic career and at the same time sat for IBPS CLERK VI. In my 1st attempt, I cleared the preliminary exam.
That gave me enough confidence to shift my career from the academy to the banking sector. But due to the lack of General and Banking awareness, I failed the main exam. From then on I started taking preparation seriously. 
My Exam Preparation Strategy
Quant Section:

–
During my college and university, I got detached from math so I had to start afresh. I started to solve R S Aggarwal one chapter at a time. To improve my calculation speed I started solving simplification and approximation. But my focus was also on the Data Interpretation part. From there, around 10 to 15 questions were my main target. 
Oliveboard Mock Tests were a big help.
Reasoning Section

: –
Puzzles are my favorite part here. I used to practice them every day. But in exams, I always avoided those where "in a line, some people face north and some south". They take a lot of time. 
English section

: –
I used to practice error correction every day from various grammar books. Reading the newspaper is very important. At least try to read the editorial part loudly and speedily. At first, while reading you won't get the meaning, but don't waste time over understanding a single word or a single line. Then read again.
In the second reading, you will get most of the idea. After doing this for a few days you will start to understand in your very first reading. For vocabulary, I used to note down the words from the editorial part of the newspaper. 
GA and Banking Awareness:-
For a long time, this part was my sole weakness. I qualified for the preliminary of IBPS VI, NIACL 2017, IBPS PO VII but fared very badly in this part. I failed to recall the events.
Then I started taking print out of monthly GK Digest and read them thoroughly. But most importantly one must give mock tests for qualifying the exams and the mock tests of Olive Board are the best.
Every year the difficulty level of the exams is getting higher and higher and Olive Board provides questions of exactly the same level or even more. 
SBI PO GD Experience

:-
Our GD topic was "What is more important – Poverty, eradication or GDP Growth? And in Group Exercise we were given 8 points to prioritize according to the importance. The topic was measures to control global warming.
In my panel, few candidates were very disturbing. They hardly gave others a chance to speak. But I managed to speak out and told my points. 
Get Expert Tips For GD & Interview Here
Interview experience

:- 
My turn for personal interview came around 7.15 pm. It lasted for around 15 minutes. There were 5 members- 1 female and 4 males. I was asked the following questions:- 
What is the meaning of my name? 

What did I do? 

Why do I want to pursue my career in Banking after reading literature, as Banking job is a very monotonous one. 

Who is my favorite author and why? 

They asked a few questions regarding literature, not exactly questions but it seemed to be a discussion. 

What is a balance sheet? 

What is the problem that the banking sector is now facing? (I tried to talk about bad loans, NPA but they wanted to hear something else. They continued this topic for a few minutes but I could not answer them accordingly).

Facts that should be considered before giving a loan to a customer. 

A few more questions regarding my hobbies. 

I was asked what would I do for the development of a rural area not as a banker, but as someone very powerful like Prime Minister. 
A few more questions like these were asked as I told them I was born and brought up in a rural area. There was one male member who asked nothing. 
Overall the interview session went very well. 
Start Preparing For SBI PO 2020 Right Away!!
Expert Tips For Aspirants?
I have cleared IBPS Clerk VII and SBI Clerk 2018 but clearing SBI PO is like a dream come true.
I know my story is a bit longer but I hope this can help you. I wish all the best to everyone for the upcoming exams.
Every year lakhs of students sit for banking exams. And to become successful at the end of the day is a really tough job.
Want to crack SBI PO just like Ismat? Start Preparing now with a Free Mock Test
Failures in the initial stages are unavoidable. So even if you fail a number of times, don't give up. It's the perseverance, never-giving-up-attitude that help us to survive.
Don't ever lose confidence and faith in yourself. Always remember, if you can't do this, no one can. Once again all the best. Thank you.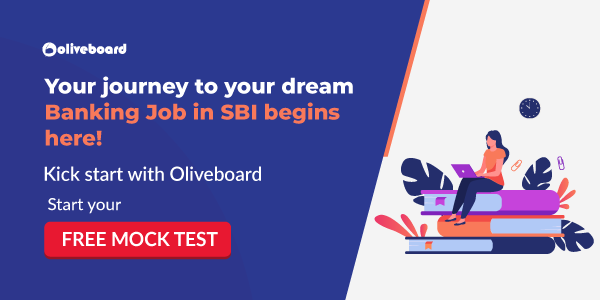 That brings us to the end of this article, Success Story of Ismat Firdausi. All The Best For Your Exam Preparations!!
Also, Check: