Success Story of Mrinmoy Negel (Cleared SBI PO 2017)
In his own words,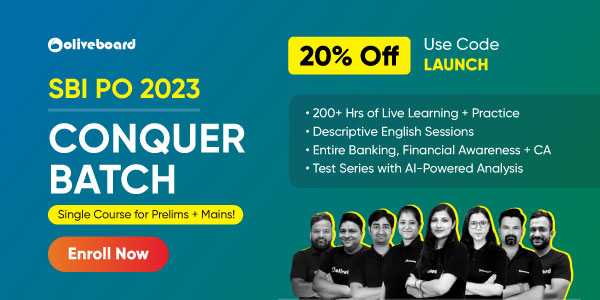 "Hello everyone. I graduated in the year 2017 itself with a degree in Electrical Engineering. I belong to Kolkata. Though I had been placed in 2 companies from College placements still I wanted a career in the world of Finance only.

So, I zeroed in on SBI PO exam as that allowed students of final year to apply. Next thing I had in mind was how to clear the 2 phases of written examination. The thing with every competitive exam is that the exams are not that tough as people perceive them to be. What they require is speed and focus.

Invariably there are 3 sections of any banking exam – Verbal ability, Quantitative aptitude and Logical Reasoning. It's a cliché that Engineers are good in QA and bad in VA. Trust me it is anything but that. I was moderate through the 3 sections but was rather slow and I didn't know which questions to leave and which ones to attempt. A leave is sometimes a great shot.

This is where Oliveboard comes in. It prepares the students for the worst situation on their worst day. Through the mocks I understood which type of questions had to be attempted and what time should be taken by me as OB gives relative performance graph for each question.

The thing that I dreaded the most was GK. So, I enrolled for OB's GK supplement too, which I felt was quite relevant to the actual mains questions.

For any aspirant I would suggest to clear up your basics and supplement your understanding by taking mocks of the same topic in a time based manner. Another important thing, anyone can crack SBI PO, the background is simply irrelevant in this case.

Wishing you all the best!"
Read more success stories.


The most comprehensive online preparation portal for MBA, Banking and Government exams. Explore a range of mock tests and study material at www.oliveboard.in
  Oliveboard Live Courses & Mock Test Series