Read the Success Story of Pratikshit Tiwari, who started preparing online for banking exams soon after his graduation and went on to clear SBI Clerk, IBPS RRB PO (AIR 1), and IBPS RRB Assistant 2019 in his first attempt.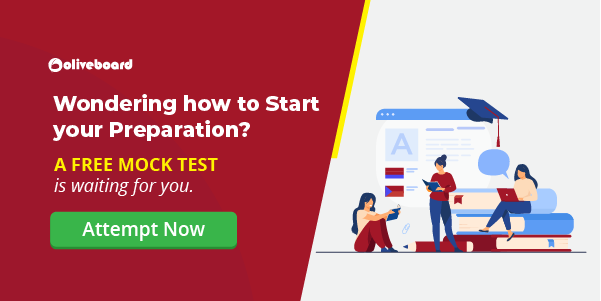 The Inspiring success story of Pratikshit Tiwari:
"Hello all, I am Pratikshit Tiwari from Jaipur, Rajasthan. I have completed my B.Tech in Mechanical from The LNMIIT University, Jaipur in May 2019. I gave SBI PO 2019 (Prelims) exam soon after that without any preparation and couldn't clear it by 4 marks. Then I realized that I can crack banking exams and started my preparation. Now, I have cleared SBI JA 2019, IBPS RRB Officer Scale 1, and IBPS RRB Office Assistant exam of 2019 from the GENERAL category in my first attempts.
Here I will share my strategy for the IBPS RRB officer scale 1 exam in which I got 146.25/200 in Mains and a final score 76.5/100, the highest.
My IBPS RRB Officer Preparation Strategy:
IBPS RRB PO Prelims Exam Tips -:
There are only Quants and Reasoning in the prelims of RRB and a composite time of 45 minutes. So, managing time for both the subjects is the key, say giving your strong subject 25 minutes and 20 for the other. I gave 2 mock tests daily for IBPS RRB prelims for at least 20 days before the exam. Analyzing the mock tests was more important for me than attempting it. So I gradually increased my accuracy and discovered my strong areas in both subjects so that I can do maximum questions in minimum time because each question carries equal marks whether it is easy or difficult. Never look at your marks in IBPS RRB PO mock tests, just carefully see your graph of percentile. It must improve with every mock, not your marks.
IBPS RRB PO Mains Exam Tips -:
Mains of IBPS RRB Officer scale 1 requires you to be a champion of time management as you have to attempt every section of the paper in a composite time. GA and Computer plays an important role here. I made notes of the last 3 months' current affairs from videos of Priya ma'am on Oliveboard. Also, Vishnu Sir's tricks made the GA an easy task. Honestly speaking, I started memorizing my GA notes only after my Prelims result. Linking current affairs with the static part of the GA will ease your GA preparation. At least 3 revisions are must for GA. For the computer, my base was strong, so I just revised it from computer bolt and other sources. In computers, one should focus on basics.
IBPS RRB PO Exam Section-wise Tips -:
For English, Quant, and Reasoning, daily 1 mock of mains and its analysis was sufficient for me. Also, I did high-level puzzles from "Puzzle Mania" just after my prelims exam. The most important thing was now managing the time. I attempted GA, Computer, and English in 50 minutes and kept 70 minutes aside for Quant and Reasoning. This practice, I started following from mocks itself and when the exam came, my attempting sequence was quite clear.
IBPS RRB PO Interview Tips -:
Although the interview has only 20% weightage in your selection when you are going for it, you are not aware of your mains marks. So, you have to take it very seriously. My interview was in Jodhpur. You have to be aware of your city and state and current national and state issues. I got 90 marks in the interview even when I can't answer a few questions but said that I don't know the answer and didn't try to manipulate them. Also for other questions that I answered, I was confident in my answers.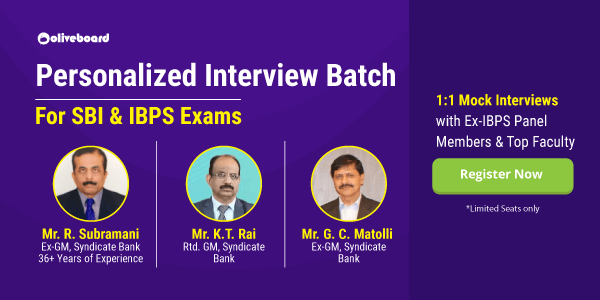 TIPS TO BANK EXAM ASPIRANTS:
The best strategy is your own strategy. You can take some good points from here and rest you have to devise your own plan to succeed. If you are preparing for more than a year, keep changing your minute strategic details if not getting benefits but stick to the basic plan until you achieve your goal. Best of Luck!!
Also, Check: