IBPS Success Story – Shilpi Kanchan
I am Shilpi Kanchan from Datia, Madhya Pradesh. I did my graduation in English Literature from Amity University in 2016. After graduation, I got to know about Banking Exams and made up my mind to try my hand on it. I started serious preparation from August with the target to clear the exam in the first go. Preliminary was on 16 October 2016. My basics were clear so I focussed on improving my accuracy and speed.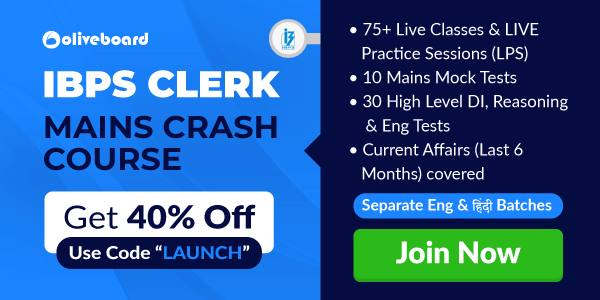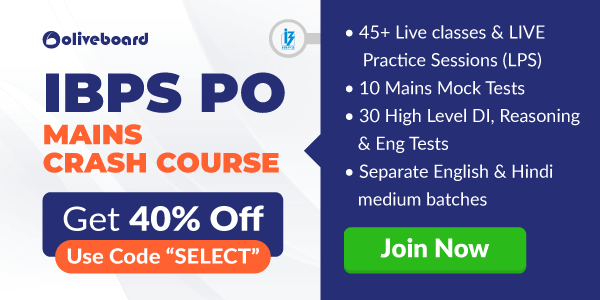 IBPS PO 2016 (Allahabad Bank)
Prelims Marks 59.50  Cut off 47.50
Mains Marks 75.25  Cut off 52.50
Final Marks 44.10  Cut off 39.90
Now coming on to the strategy part, I read few blogs and developed a proper understanding of the syllabus. Then I attempted 2-3 online mocks and got to know about my strengths and weaknesses. I created a time table and studied accordingly.
Prelims:
I was good at English so did not prepare much for it but read one newspaper daily. It actually helped in increasing my speed which is quite essential in exam. I solved many sectional tests online as well.
For Quantitative Aptitude, I cleared my basics from YouTube Channels and used to solve exercises in a limited time.
Reasoning was my strongest part and this section helped me in having an edge over others. You can also check out my Reasoning Tutorials, in association with Oliveboard on YouTube: click here
I solved around 30 Oliveboard mock tests before the actual exam. Tests give real time experience and a lot of confidence.
As soon as you are done with Prelims, start preparing for Mains. Don't waste your time on websites or social media for asking people about cut offs. No one actually knows it and those are mere guesses.

Mains:
The strategy for Prelims and Mains are totally different. Mains is quite tough and in turn, the cut offs are low. Accuracy is the most important thing in Mains.
I gave all the tests of Olive Board. This instilled so much of confidence in me. For General Awareness, I referred Arihant's and BSC's monthly magazine. I studied Banking Awareness from Javed Siddiqui's book. These sources are sufficient for GA section. I scored 23 marks in it.
For Computer, I referred Kiran's book and solved online tests. This was the weakest part of mine. Somehow I just cleared the cut off.
Interview:
It went on for around 15 minutes. The panel was quite friendly and asked questions related to my graduation subjects. I was unable to answer one but they helped me in getting the answer. There were few HR questions and just one question on government scheme. Overall it was well.
OliveBoard actually helped me in clearing the exam in the very first attempt. The test series was helpful with no errors and excellent user interface. There were new questions which made me familiar with real time exam situation. The solution and analysis it provides is quite detailed.
[embedyt] https://www.youtube.com/watch?v=YT7gnYPqhTI&t=&width=700&height=375[/embedyt]
Do's and Don'ts
Hard work helps only when it is complemented with Smart work.
Don't make time table so stringent that it becomes difficult to follow. It is better to set targets for 2–3 days.
There is absolutely no use of buying tens of books for any particular subject.
Don't follow tens of YouTube channels for learning a particular topic.
Don't run after every selected guy. There are thousands of approaches to reach a desired point.
Every person will suggest you something or the other, you will end up perplexing yourself.
Even if you join coaching, don't rely on it completely.
Invest on Mocks. Buy at least two test series to get yourself accommodated with different user interface and difficulty level.
Bookmark the question which you could not solve in the tests and revise them again and again.

At last I would say, Never give up. Be confident of yourself and success will be yours.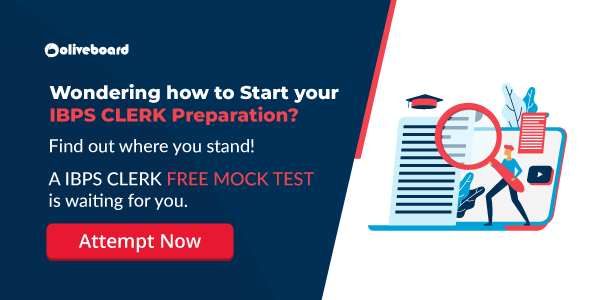 All the best guys!!
P.S. Stay tuned for my Live Session with Oliveboard on 7th September! Find details here
  Oliveboard Live Courses & Mock Test Series