"You can't cross the sea merely by standing and staring at the water." This quote by Rabindranath Tagore depicts how important it is to work for what you dream of. UPSC Civil Services Exam is very similar. Every year lakhs of aspirants prepare for the UPSC CSE exam and only a few hundred are able to realize their dreams.
The most important thing that separates them from the ones who missed it by a margin is the guided preparation and expertly-curated study materials and tests. To help you, we have introduced the All-New Skholar – For Complete UPSC CSE & State PSC Exams.
Register Here For Receiving Daily Updates on Skholar
It is a UPSC CSE Online preparation platform that makes the preparation a lot easier and dedicated.
Let's move further and have a look at what all is included.
1. UPSC CSE Online Preparation – Complete Online Course
The all-new Skholar is a completely online platform designed for UPSC CSE & State PSC Exams (MPSC, UPPSC, TNPSC). It covers one of the most unique factors of the exam preparation, the Quick Revision.
UPSC CSE is a dream for many that is driven by passion. Passion when fuelled with the right guidance and proper strategy is a sureshot way to ensure success.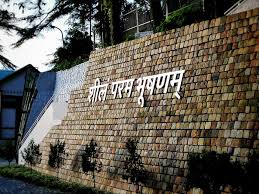 Skholar helps you do just that. Let's have a look at the course highlights and features to better understand how it will help you learn, practice, & strategize.
1.1 Skholar 2.0 – Course Features & Highlights
It comprises of classes, tests, magazines, current affairs notes, video lessons, topper notes, and much more. Let's understand in detail about complete features.
1.1.1 Crisp Videos
It is a mixture of live classes & concept videos that has been designed by India's Top Faculty.
The video course is a compilation of:
400+ Quick Concept Videos

 60+ Quick Reference 5 Min Videos

Live Sessions – Exam Strategy by Expert Faculty
1.1.2 Practice With Mock Tests Series:
Mock Tests are an important part of the UPSC CSE Exam preparation. Skholar's Mock Tests have been created by experts according to the latest exam trends. The Mock Test Series consists of 30 Mock Tests for GS 1 which includes:
1.1.3 Topper Curated Notes
When there is a vast syllabus for an exam then curated notes become an important part of the preparation as well as revision. The short and crisp notes provided here will help you in revising the topic in depth. Notes have been created by Experts & Toppers on the subjects – Polity, History, Art & Culture, Geography, Environment, Economy, Science & Technology, International Relations, Current Affairs.
1.1.4 Current Affairs
Current Affairs plays a major role in all stages of the Civil Service Examination. The current affairs have been presented in a comprehensive way using Kipling's method. You will get
Daily Newspaper Analysis:

Daily Current Affairs Notes created by experts of all the relevant news topics of the day. 

Analysis of Rajya Sabha TV & All India Radio (AIR) debates & Discussions:

We provide Analytical Notes of Rajya Sabha TV & AIR news bulletins and debates.

Current Affairs Capsules & PDFs:

You will be able to download the PDFs of monthly current Affairs Capsules designed by toppers.
---
---
1.1.5 Daily Prelims Dose & Quiz:
After Going through the Daily Current Affairs Notes, Candidates can give the Daily Current Affairs Quiz. Skholar also provides information that is important for the UPSC CSE Prelims Exam in Daily Prelims Dose.
1.1.6 Monthly Magazine Summaries
Highlights and analysis of all the important articles from Monthly Magazines for UPSC Preparation – Yojana, Kurukshetra, and Economic and Political Weekly are covered.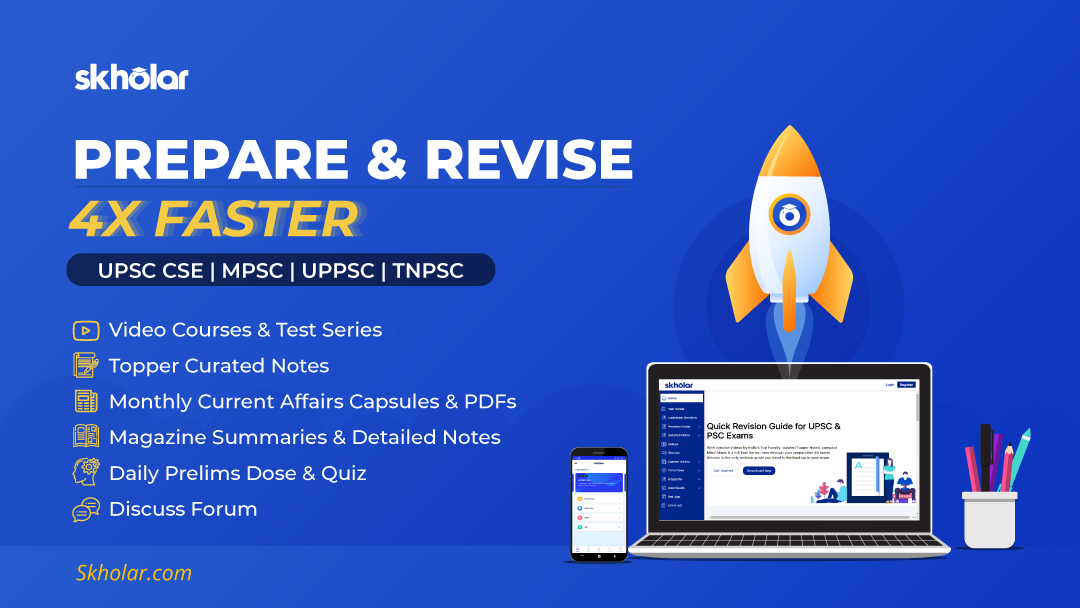 ---
Enrol Now & You Can Avail 20% Instant Off, Use Code "IFF20"
---
Wait, there's more,
2. UPPSC, MPSC, TNPSC Exams Covered
In addition to the preparation materials for UPSC CSE, we have also covered State PSC exams like UPPSC, MPSC, & TNPSC.
Here's what all you will get state PSC exam preparations:
Revision & Detailed Notes

Magazine Summaries
That will be all from us in this article. We have covered every aspect of the all-new Skholar and features that will be covered in the Online course. We will keep updating more information here in this article. Keep checking this space for the latest information on Skholar and the UPSC CSE & State PSC exams.
  Oliveboard Live Courses & Mock Test Series