The KPSC (Karnataka Public Service Commission) 2022 KAS exam is held to select applicants for various administrative positions in the Karnataka government. For the KPSC exam, the Karnataka Public Service Commission has established a three-stage selection procedure:
The preliminary examination for the KPSC.
Exam for the KPSC Mains.
Interview/personality test.
For the KPSC KAS exam, the prelims and mains exams have separate syllabuses. Candidates can study the curriculum for KPSC KAS Recruitment in-depth to prepare thoroughly.
The preliminary test consists of two papers: Paper 1 and Paper 2.
Each paper is of 200 marks.
The main exams are nine papers with 1750 marks in total.
Before taking the Mains exam, candidates must pass the preparation examination.
Following that, candidates must attend an interview before a final selection is made.
Understanding World Geography
World Geography can be understood by means of the following five themes:-
Location:- The first step to understanding geography is the location. Every geographer wants to know the location of the place as it helps in further understanding of the climate of that place, natural resources at that place, development around the place, etc.
Place and Region:- Geographers want to know the characteristics of a particular place like physical characteristics, i.e. landforms, plant & animal life, climate, mountains & rivers, etc., then human characteristics, i.e. language & culture of the people living there, eating habits, availability of food, etc. Many times geographers club the common places into one region based on common characteristics for further studies.
Physical systems:- Geographers study the physical systems of a particular region like sunlight, glaciers, hurricanes, volcanoes, etc., to know how they shape the Earth's surface there. They also study the entire communities of plant & animal life to know their interdependency and survival.
Human systems:- Another important study by the geographers is on the human systems like how they live, why there is more concentration of people in certain areas compared to other areas, their eating habits, etc.
Environment & Society:- The geographers also study the connection between the people of a particular region and the natural surroundings there to know how the natural resources affect human lives and how human use of natural resources affects the environment.
Man-made Political Conflicts across all geographical areas of the world
Political conflicts are happening across the globe, thereby threatening humanity itself. What we all see today are diplomatic disputes and military disputes across all geographical areas of the world. These can be termed as Geopolitical Conflicts like conventional war or nuclear war between two or more nations or civil war or disturbances by external forces in one country. The major geopolitical conflict zones in the world today are:-
Israel and Palestine
Russia and Syria
South China Sea
India and Pakistan
Afghanistan
Russia and Ukraine
Nigeria (Boko Haram Terrorists)
Myanmar
Iran and USA
Yemen
DOWNLOAD THE OLIVEBOARD APP FOR ON-THE-GO EXAM PREPARATION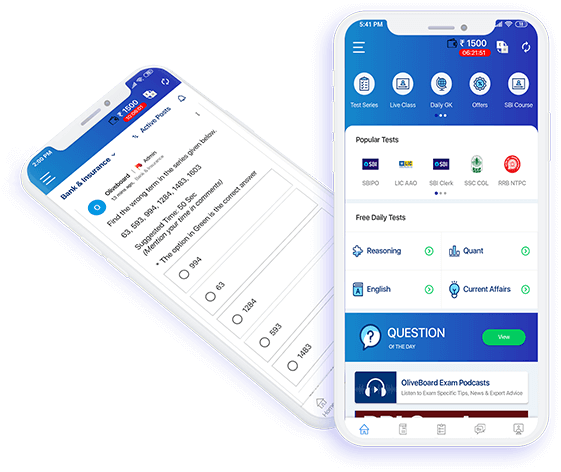 Video Lessons, Textual Lessons & Notes
Topic Tests covering all topics with detailed solutions
Sectional Tests for QA, DI, EL, LR
All India Mock Tests for performance analysis and all India percentile
General Knowledge (GK) Tests
Free videos, free mock tests, and free GK tests to evaluate course content before signing up!
The main reasons for geopolitical conflicts are as under:-
(a) Traditional areas of conflicts:- History tells us that wars have taken place for centuries over human issues of religion, supremacy & control, fights against oppression & dictatorships, and other issues of human rights & justice, etc.
Economic reasons:- Every country or very political group within any one country wants to become economically strong and wants to acquire maximum wealth. Therefore there are disputes to control the economically strategic locations or positions.
Technological reasons:- Technology plays a very important role nowadays for a strong economy and a strong defence system. Hence every warring group, entity, country wants to control the advanced technology.
Control for food & agriculture:- As the fertile agricultural land or strong agricultural technology giving better yields of food for human consumption is always a source of strength for any country or any group. Therefore everybody wants to control such areas which are rich in foods and agricultural produce.
Energy:- These two are other important factors that can be termed as important reasons for geopolitical conflicts because energy is desperately needed in today's world of machines and technology. So the areas which are rich in energy resources are always in demand giving rise to the scope of conflicts.
Climate:- The entire world is feeling the adverse effects of climate change giving rise to global warming due to continuous pollution and carbo emissions of different kinds. This global warming, in turn, is giving rise to many types of natural disasters, which are dangers to human survival. So the people want to control such areas which are less affected by climate change in order to have better chances of their survival.
Best Books for Geography for KPSC KAS exam
Those wishing to pass the KAS exam should be aware of the best books for preparation. Candidates can use the top KPSC KAS books to complete the curriculum in a timely manner. The test questions will be prepared using standard Karnataka Administrative Services texts. As a result, you should consult the toppers' recommended list of finest KAS books for prelims and mains. Aspirants are advised to study the best literature in order to prepare thoroughly for the KAS exam.
Recommended Geography books for KPSC KAS exam
Geography of India by Majid Husain
World Geography by Majid Husain
Oxford School Atlas
Certificate Physical and Human Geography
Physical, Human and Economic Geography for Civil Services Examination by D R Khuller
Conclusion
We hope the article gives you relevant information regarding World Geography for KPSC KAS 2022. For any queries, reach out at Oliveboard.
Frequently Asked Questions
What are the five themes to understand World Geography?
The five themes to understand World Geography include location, place and region, physical system, human systems, Environment, and society.
What do you mean by geological conflicts?
What we all see today are diplomatic disputes and military disputes across all geographical areas of the world. These can be termed as Geopolitical Conflicts like conventional war or nuclear war, between two or more nations or civil war or disturbances by external forces in one country.
What are some of the reasons for geological conflicts?
Some of the reasons for geological conflicts include economic reasons, technological reasons, control for food & agriculture, energy, and climate.

Oliveboard is a learning & practice platform for premier entrance exams. We have helped over 1 crore users since 2012 with their Bank, SSC, Railways, Insurance, Teaching and other competitive Exams preparation.
Oliveboard Live Courses & Mock Test Series