XAT 2022 is scheduled to be conducted on 2nd January 2022. XAT is regarded as one of the premier MBA entrance exams in India. With less than a month to go for XAT 2022, it becomes very important for aspirants to focus on XAT preparation more than ever with specific plans for each of the XAT sections.
This year the XAT 2022 will be held as per the revised pattern and therefore XAT preparation needs to be directed at acing the new exam pattern. In this blog, we will be sharing with the XAT aspirants tips and strategies to prepare for XAT 2022.
Before starting off with XAT preparation tips for XAT 2022, we should check the XAT exam pattern first.
XAT Exam Pattern
The revised XAT Exam Pattern consists of the following sections
Verbal Ability and Logical Reasoning (VALR)
Decision Making (DM)
Quantitative Ability and Data Interpretation (QADI)
General Knowledge (GK)
| | | |
| --- | --- | --- |
| Sections | Number of questions | Overall Time Duration |
| Part-1 | 75 | 165 Minutes |
| Verbal and Logical Ability | 26 | |
| Decision Making | 21 | |
| Quantitative Ability & Data Interpretation | 28 | |
| Part-2 | 25 | 15 Minutes |
| General Knowledge | 25 | |
| Total questions (Part 1 + Part 2) | 100 | 180 minutes |
Note: There is no sectional time limit for Part-1
How to Prepare for XAT 2022?
XAT 2022 will be conducted on 2nd January 2022. The XAT 2022 exam will be held in online mode for 100 marks and 100 questions. There will be 4 sections in XAT 2022 which are: Verbal Ability and Logical Reasoning (VALR), Decision making (DM), Quantitative Ability and Data Interpretation( QA& DI) and General Knowledge (GK).
XAT preparation requires hard work and dedication from the candidates as it is one of the toughest MBA entrance exams in India. The preparation for XAT 2022 should ideally start 6-9 months before the exam.
XAT General Preparation Tips
Identify your strengths and weaknesses: In XAT preparation the first and foremost thing that can be done is to identify your strengths and weaknesses in the XAT syllabus. Work on the weak points more in the initial days of preparation so that you can score good marks on those topics.
Revise important concepts: Another most useful tip is to revise or brush up on your concepts, it can be mathematical formulas to current affairs to English. All of the sections are important and scoring good in all sections will automatically improve your chances of qualifying for the XAT
Practice mock tests: Regular practice of XAT mock tests as per the latest XAT exam pattern will not only help you in increasing your speed and accuracy but also help you in identifying your strong and weak areas, which can then be worked upon for improvement.
Solve previous year papers: If possible you can also try to solve sample papers from the previous XAT exams. It will help you in knowing the kind of questions that can be expected in the XAT.
XAT Preparation Tips – Section Wise
XAT preparation consists of careful planning and execution. XAT new exam pattern consists of 4 sections and we are providing you with a separate preparation strategy for each section.
XAT 2022: Tips for Verbal Ability and Logical Reasoning (VALR)
The section of VALR in XAT is tough as compared to other MBA entrance exams. It consists of 26 questions and the primary focus is on reading comprehension. The XAT reading comprehension passages are tough as they are long and information dense, based upon inference.
The other areas that are covered under the VALR section include para jumbles, poem comprehension, critical reasoning, filling in the blanks and correcting the sentence etc.
To master the VALR section candidates need to read extensively. It helps by reducing the time required for RC passages and also helps in preparing for grammar and vocabulary questions in the paper.
XAT RC based passages are mostly from the fields of philosophy, art and culture, psychology and history. It is not fact based therefore the candidate has to inculcate the practice of reading such topics
It is advised not to do speed reading for XAT passages as they are inference based and dense. It is different from the fact-based passages that are provided in other entrance exams. Hence, it is better to read the passage properly to understand it better.
Do not spend too much time in one section as time is the key in XAT. Also, there is negative marking so do not attempt any answer purely based on guess.
Try to complete the VALR section within 50-55 minutes as the Quant and decision making section of XAT also needs to be attended and scored well so as to get a higher percentile.
XAT 2022: Tips for Decision Making (DM)
The decision making section in XAT is unique to XAT as no other MBA entrance exam has this section. Therefore it is of prime importance in the XAT preparation strategy. XAT paper will consist of 21 questions from this section. The lack of reference makes it a difficult section to navigate.
The questions in this section are mostly based on mathematical decision making or behavioural or situational decision making.
The best tip for XAT decision making section preparation is to solve questions from previous year papers for this section.
While you are solving a question, try to understand the situation from the point of view of each stakeholder involved, this will broaden your perspective and expand your critical analysis skills.
It may happen that in a particular question there will be as such no correct answer, but such a course of action needs to be taken that will be beneficial to all the stakeholders involved.
You may encounter some questions where opinions are presented as facts to indulge you in thinking these are very essential to the question but do not get carried away by facts and always rely on your critical thinking to make a decision.
Do not try to guess your answer without reading the full question as there is negative marking and an incorrect guess can cost you a lot.
XAT 2022: Tips for Quantitative Ability and Data Interpretation (QADI)
The section for QADI is the one having the most number of questions and plays a vital role in making it to the XAT merit list. There are 28 questions from this section with unequal distribution in quant and data interpretation.
The majority of the questions coming in the QADI is from the QA section while around 30% questions are from DI. The DI questions are calculation intensive.
Prepare for the QADI section by practising questions from the topics of Algebra, Geometry, Coordinate geometry, profit and loss, probability, bar graphs, pie charts, simple and compound interest, simplification etc.
Try to practice easy questions first and then ramp up the difficulty level as you gain speed and accuracy.
Practising mock tests for the QADI section is essential to increase your speed and accuracy. It also helps you to identify weak areas that need improvement.
Try and practice more DI questions as these questions require extensive calculation and can be time-consuming.
Make a habit of memorising tables up to 20 and square root values till 100 as these may prove beneficial during the paper.
Do not attempt a question that you are not confident about. It will lead to negative marking and also waste your time. In XAT, time is an important factor.
XAT 2022: Tips for General Knowledge
The GK section for XAT consists of 25 questions and has a time limit of 15 minutes for attempting the questions. This section is based on Static GK topics such as Indian Constitution, economy, currency, capital, who's who etc and current affairs like International news, new discoveries, latest schemes, advances in science and technology etc.
The best tip for XAT preparation for the GK section is to prepare for current affairs and awards, latest developments, full forms, economy, country capital and currency.
Make a habit of reading the daily newspaper as it will help you develop awareness of the latest developments in India and World.
Do not try attempting a question that you are not confident about. Although the GK section has no negative marking and is not considered for final percentile calculation, it is useful in the later processes.
DOWNLOAD THE OLIVEBOARD APP FOR ON-THE-GO EXAM PREPARATION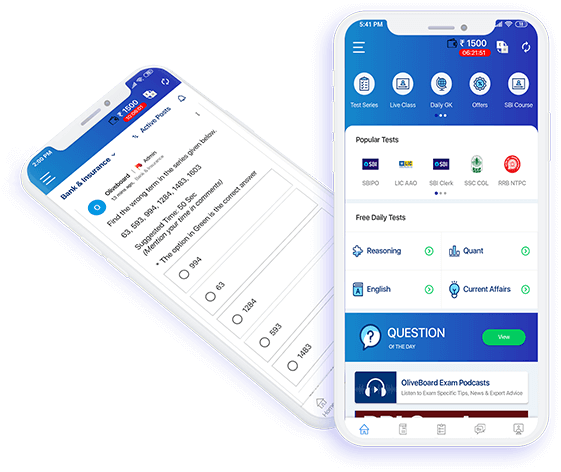 Video Lessons, Textual Lessons & Notes
Topic Tests covering all topics with detailed solutions
Sectional Tests for QA, DI, EL, LR
All India Mock Tests for performance analysis and all India percentile
General Knowledge (GK) Tests
Free videos, free mock tests and free GK tests to evaluate course content before signing up!

XAT 2022: Last Week Preparation Tips
Do not try to attempt any new topic as it will not be an ideal time to learn new concepts.
Revise your concepts and fine tune your plan
Go through the shortcuts and formulas so as to be fully confident in attempting the paper
Read interviews of previous XAT toppers and gather information about the right approach to solving XAT paper.
Conclusion
XAT is one of the prestigious MBA entrance exams in India and selection in XAT paves way for a good career in management. Therefore, candidates are required to put effort and dedication for excelling in the XAT entrance exam. We hope that this blog helps the candidates in adding value to their XAT preparation.
FAQs
Is XAT 2022 form out?
XAT 2022 form is out on 10th August 2021 and the last date to apply for XAT 2022 is extended to 10th December 2021.
Where is XAT score accepted?
XAT is accepted in all the institutions that fall under XLRI and 160 plus other top colleges like BIMTECH, TAPMI, IMT Ghaziabad
  Oliveboard Live Courses & Mock Test Series