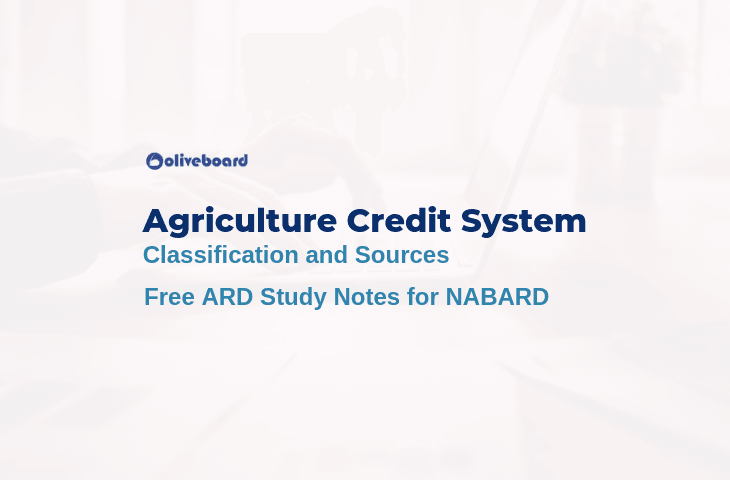 The first phase of the NABARD Grade-A 2020 exams will soon take place on Feb 25th, 2020. A section of the paper tests aspiring candidates on the subject of Agriculture and Rural Development. One important topic among many others in this field is the Agricultural Credit System. Needless to say, candidates must have good knowledge of the topic.

What does Agricultural Credit System mean?
Agricultural credit is essentially needed for agricultural growth. From time to time, agricultural policies have been reviewed to give timely and adequate credit availability to the agriculture sector. Rural credit system calls for more attention as most of the rural families in India live with inadequate savings to finance farming and other economic activities. Lack of simultaneity between expenditure and income realization, coupled with huge agricultural capital investments add to the misery. The institutionalized credit system is critical to agricultural development. In India, commercial banks, regional rural banks, and co-operative banks have adopted a multi-agency approach to credit to the agricultural sector.
Attempt a Free NABARD Grade A & Grade B Mock Test Now
Agricultural Credit System -: Types of Credit
Based on tenure and purpose of the credit requirement, agricultural credit is classified under three categories –
Short-term Credit – Refers to the credit required by farmers to meet their short-term needs (purchasing fertilizers and HYV seeds, meeting expenses on social and religious ceremonies). The tenure of the loan usually does not exceed 15 months and are repaid after the harvest.

Medium-term Credit –

These loans are usually to meet financial requirements like purchasing agricultural equipment or cattle, improving the land, digging up canals, etc. The tenure can go up to 5 years.
Long-term Credit – This refers to loans taken to purchase a tractor, an additional agricultural land, or to make permanent improvements in the land. These loans are taken for a period of more than 5 years.
Attempt a Free NABARD Grade A & Grade B Mock Test Now
Agricultural Credit System -: Sources of Credit
Agricultural credit sources in India can be classified broadly into Non-institutionalized and Institutionalized sources.
Non-institutionalized Sources of Credit



Money Lenders
Commission Agents and Traders
Relatives
Landlords
Institutionalized Sources of Credit
Co-operative Societies
Land Development Banks
Commercial Banks
Regional Rural Banks
Government
Read More Notes on Agricultural & Rural Development:
Agricultural Credit Disbursement: The Current Scenario
In recent years, agricultural credit disbursement has reached an all-new dimension. Regional Rural Banks, Commercial Banks, and Co-operative Societies are now advancing long-term, medium-term and short-term credit to farmers in the country to help them improve primitive agricultural practices and adopt new-age technology for raising production and productivity.
Among the various sources disbursing credit to Indian farmers, the loan amount advanced by co-operative societies has increased from Rs.10,479 Crores in 1995-96 to Rs.70,105 Crores in 2010-11. The share of Regional Rural Banks and Commercial Banks to total agricultural credit has also shown a steady increase from 52.4% to 84% during the period 1995-96 to 2010-11.
If you follow the trend, the flow of credit to the agricultural sector has exceeded the target consistently ever since 2003-04.
Attempt a Free NABARD Grade A & Grade B Mock Test Now
Go through the notes thoroughly so that you do not miss out on any of the important points and statistics related to Agricultural Credit System in India. Once you are done preparing and revising the topics, enroll for a free mock test online to evaluate your performance before appearing for NABARD exams.
NABARD Grade A Study Material For ARD & ESI – Get Complete Notes
We at Oliveboard have constantly worked for the betterment and interest of our students. To help you with your Exam preparations for NABARD Grade-A we have brought to you a compiled set of notes for ARD & ESI. Click on the link below and study from notes to prepare the particular course for the exam.
GET COMPLETE ARD & ESI STUDY NOTES HERE
NABARD Grade A Study Notes for ESI & ARD (Glimpses of the notes)
The notes are easily accessible and will help you cover all the topics as mentioned in the syllabus for ARD & ESI, here we have added a few snapshot of the topics covered: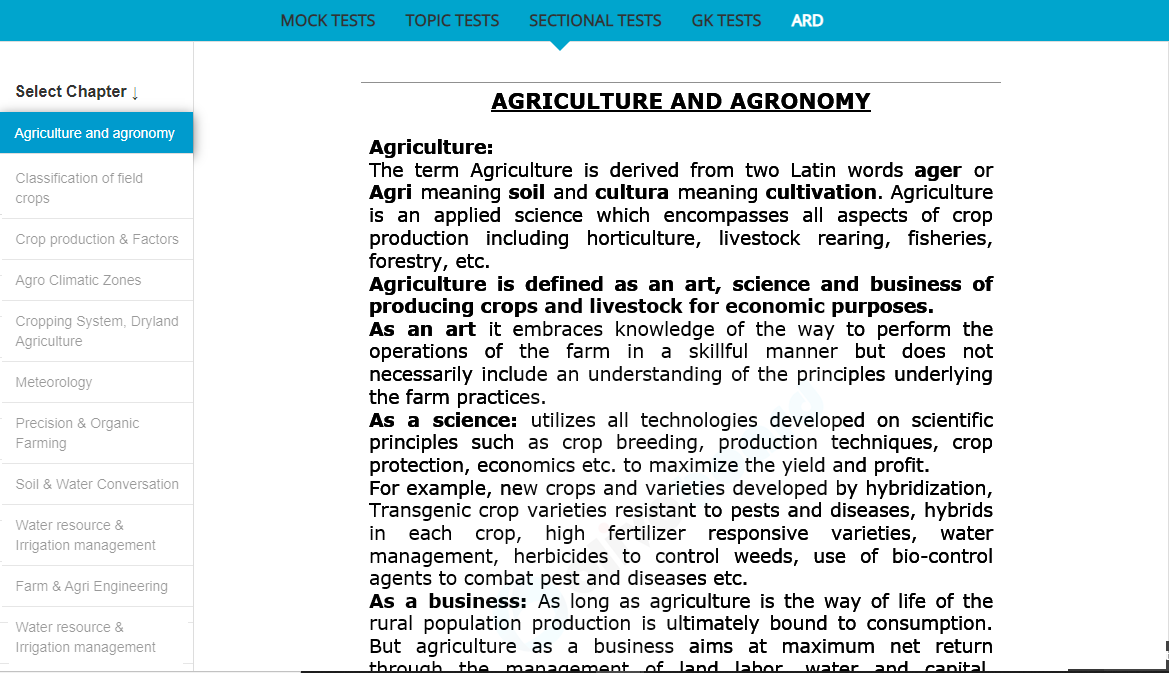 Get Complete ARD Study Notes here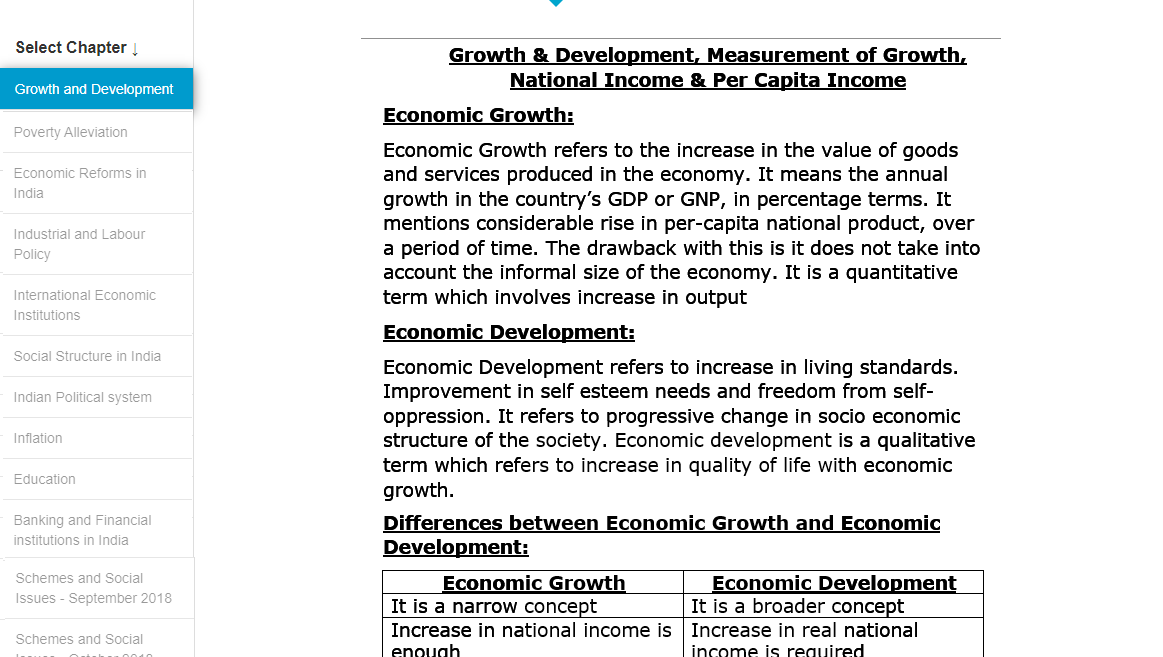 Get ESI Complete Study Notes here
Read More Agriculture and Rural Development (ARD) Study Notes :
That is all from us in this Free ARD Notes blog on Agricultural Credit System. Keep checking this space for all the NABARD Exam updates, Study Materials, and Mock Tests.
If you wish to get in touch with your fellow competitors for preparation of Bank & Govt. Exams, you can visit Oliveboard's discussion forum.
Want more? You can access Oliveboard's Mock Tests, study materials, Podcasts, Word lists, etc. from your phone. Download Oliveboard Mobile App and prepare on the go!