In order to succeed in an exam, one must be aware of current affairs. Current Affairs are always part of competitive Exams. So in this blog you will learn about the Asian Wrestling Championship 2022 . If you are preparing for KAS, KPSI, KPTCL, KPWD Oliveboard has mock tests packs for each exam. You can visit the Karnataka Exam Section on our website.
Asian Wrestling Championship
A powerful Indian delegation of 30 people participated in the 35th edition of the 2022 Asian Wrestling Championships in Ulaanbaatar, Mongolia. Indian wrestlers have won a total of 17 medals, including (1 gold, 5 silver, 11 bronze). Gold Medalist: Ravi Dahiya is the only Indian gold medalist in the 57kg freestyle category for men, beating Kazakhstan's Rakhat Kalzhan with a technical advantage. 
Ravi Kumar was the first Indian to win three gold medals at Asian wrestling championships, including New Delhi and India in 2020, Almaty and Kazakhstan in 2021, and Ulaanbaatar in Mongolia in 2022.
Tokyo Olympian Deepak Punia won the men's freestyle 86kg silver while Vicky Chahar bagged a bronze in the 92kg category at the Asian Wrestling Championships 2022 in Ulaanbaatar, Mongolia on 24th April. India finished the meet in Ulaanbaatar with a total of 17 medals, one gold, five silvers, and 11 bronzes. Tokyo medallist Ravi Dahiya won the solitary gold in the men's 57kg weight class. 
India did, however, win five more gold medals at the 2021 edition of the Games, surpassing its haul of 14 at last year's edition in Almaty. Deepak Punia, a former world championships silver medallist, began his campaign with a 60 win over Iranian grappler Mohsen Miryousef Mostafavi Alanjagh before ousting South Korean Olympian Kim Gwang Suk, a bronze medallist at the Asian Games 2014, 50 in the semifinals.
In the gold medal battle with Kazakhstan's Azamat Dauletbekov, Indian fighters had to reach the wrong end of the spectrum with 61 points and win their second consecutive silver medal at the Asian Conference. In the 92 kg event, India's Vicky Chahar defeated Kyrgyzstan's Mirlan Chynybekov (43) in the quarterfinals, while Mongolia's Orgilokh Dagvadorj lost to the technical fold in the semifinals. Vicky chahar took the podium with his 53rd victory over Uzbekistan's grappler Ajiniyaz Saparniyazov in the bronze medal match. Mangal Kadyan also won a 61kg bronze medal in the repechage, but Kyrgyzstan's 2020 champion Ulukbek Zholdoshbekov was denied podium with 64 medals. Two other Indian wrestlers, Yash (74kg) and Aniluda (125kg), active on Sunday, were banished after the first match.
The medal table for the 2022 Asian Wrestling Championships is as follows:
| | | |
| --- | --- | --- |
| Rank | Country | Total |
| 1 | Japan | 21 |
| 2 | Iran | 15 |
| 3 | Kazakhstan | 21 |
| 5 | India | 17 |
Deepak Punia
India's Deepak Punia won the men's 86 kg freestyle silver medal in Ulaanbaatar, Mongolia on Sunday, and Biki won the bronze medal in 92 kg on the final day of the Asian Wrestling Championships in Ulaanbaatar, Mongolia. Deepak Punia lost 16 to Kazakhstan's Azamat Dauretobekov in the summit battle. His only breakpoint came from the activity clock. 
Deepak Punia advanced to the final without losing a single point. He defeated Mosta Fabi Aranja of Iran 60 in the quarterfinals. After that, he won 50 wins over South Korea's Kim Gwan-uk in the semi-finals and won at least a silver medal.
This was Deepak Punia's second consecutive silver medal and fourth continental medal, including two bronze.
Ravi Dahiya
Tokyo Olympic silver medalist Ravi Dahiya and bronze medalist Bajrang Punia were contrasting studies as they won gold and silver at the Asian Wrestling Championships in Ulaanbaatar, Mongolia. India won three more medals on the first day of the Men's Freestyle Tournament. Gourav Baliyan (79kg) made a tough comeback and won silver, while Naveen (70kg) and Satyawart Kadian (97kg) won bronze. Ravi Dahiya performed overwhelmingly, winning in 2020 and 2021 and becoming the first indresler to win the Asian Championship title three times in a row. His advantage in the 57kg class has grown since the Olympics. In the final, Ravi Dahiya defeated Kazakhstan's Rakhat Karzan in a technical fold (122). Karzan started scoring with two points before Dahya scored with a quick takedown and a reach that attacked the opponent's foot. Since the first term, Ravi Dahiya has led 82 points. The Kazakhs rushed to Ravi Dahiya's leg at the restart, but he offered four quick points to finish the contest and counterattacked. 
Ravi Dahiya overcame his first hiccups and sailed his first two games. Rikuto Arai, a young Japanese rider, was quick and was able to pin his foot and score 2 points. Ravi Dahiya did not stop and used the power of his upper body to amplify his attack. Even when the Japanese stood up,Ravi Dahiya twisted himself out of a difficult situation. After all, it was 154 (technical fall) and the remaining time was 1:35 seconds. In the semi-finals, Dahya 04 lost to Mongolian Zanabal Zandambud, who was attacking the frenzy. The Indian tamed him with power and attack and grabbed two before he was in the red enough for technical fall (125th).
Vicky Chahar
Vicky Chahar won the 92kg bronze medal at the Asian Wrestling Championships. 
The wrestler Vicky Chahar is trained by two-time Olympic champion.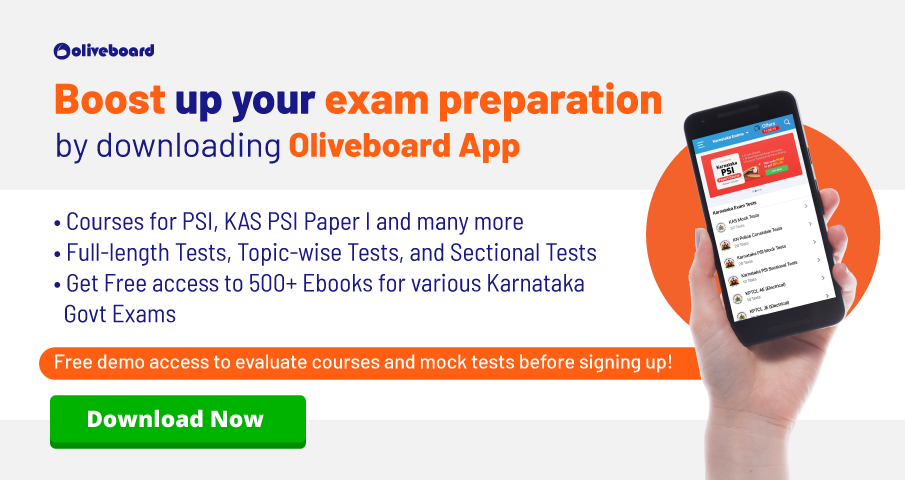 The History of Wrestling in India
Wrestling has been practiced in India since the 5th millennium BC. Practiced. In ancient India, wrestling was best known as Malla Yudha. One of the main characters of Mahabharata Bimawa was considered the great wrestler of the time, and some of the other great wrestlers were Jara Sanda, Kichaka and Balarama. In other Indian epics, Ramayana also mentions wrestling in India, and Hanuman is described as one of the greatest wrestlers of his time. Wrestling, also known as Dangal in India, is the basic form of wrestling tournament. Also known as Pehlwani in Punjab and Haryana. What started as a sport for men to stay healthy and maintain royal entertainment has now grown into a powerful professional sport that has earned India's international fame. Indian wrestlers have won numerous medals at international freestyle wrestling competitions.

Oliveboard is a learning & practice platform for premier entrance exams. We have helped over 1 crore users since 2012 with their Bank, SSC, Railways, Insurance, Teaching and other competitive Exams preparation.
Oliveboard Live Courses & Mock Test Series