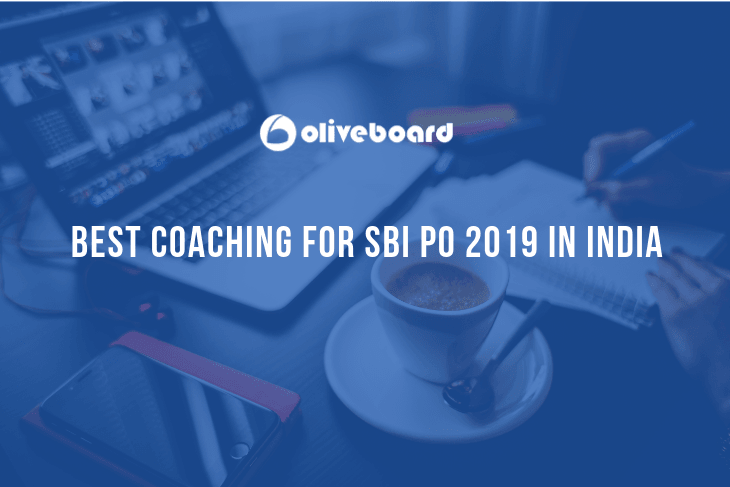 The State Bank of India has released its official notification regarding the recruitment of candidates for the position of Probationary Officer in the year 2019. The total number of vacancies this year is 2200. The online registration process will commence in April and end in May. Eligible candidates can register online to fill in the application form and submit the same before the last date (soon to be notified).
The SBI PO 2019 exam date will be announced soon. Like every year, the SBI PO exam will take place in three stages- the Preliminary, the Main, and the Interview.
SBI PO 2019 Exam pattern
Here is a detailed view of the exam SBI PO exam pattern-
1. SBI PO 2019 Prelims Exam Pattern

| | | | |
| --- | --- | --- | --- |
|  SECTION | NO. OF QUESTIONS | MAXIMUM MARKS | DURATION |
| English Language | 30 | 30 | 20 minutes |
| Quantitative Aptitude | 35 | 35 | 20 minutes |
| Reasoning Ability | 35 | 35 | 20 minutes |
| Total | 100 | 100 | 1 hour |
Deduction of .25 marks is applicable for each wrong answer.
2. SBI PO 2019 Mains Exam Pattern

Objective Section
| | | | |
| --- | --- | --- | --- |
| SECTION | NO. OF QUESTIONS | MAXIMUM MARKS | DURATION |
| Computer Aptitude and Reasoning | 45 | 60 | 60 minutes |
| Data interpretation and Analysis | 35 | 60 | 45 minutes |
| General Awareness (Banking/Economy) | 40 | 40 | 35 minutes |
| English Language | 35 | 40 | 40 minutes |
| Total | 155 | 200 | 3 hours |
Descriptive Section
The descriptive section tests the candidates' writing skills in Letter writing and Essay writing of 50 marks in duration of 30 minutes.
The final stage of the exam is the interview and group discussion round, consisting of 50 marks.
In order to score good marks in the upcoming SBI PO 2019 exams, the candidate needs to have extensive knowledge and strategic skills on multiple topics. This requires proper guidance. For that, it is advisable that you take online coaching and suggestions.
There are many online coaching sites, which not only provide a detailed exam pattern and syllabus but also help aspirants with study materials, questions and solved papers on contemporary, trending topics. Online coaching also teaches you time-management skills, which is crucial for competitive exam preparation. Here are some good reasons why you should take online coaching before any entrance examination-
Online coaching sites are extremely helpful. These sites have the best faculty/team of experts that hold online classes, which you can attend all year round, anytime. Everything that is included in the syllabus is taught in detail so there is hardly any room for doubts. In case you have doubts/confusion regarding a topic/subject, you can collaborate with the online faculty to clear your conception.
The best online coaching sites have their own apps so you can visit the portal as per your convenience. These portals have a collection of question banks, articles, online magazines and books. You can go through the study materials and look at the previous years' question banks that may help you prepare better.
One very important aspect of the SBI PO Main examination is the 'General Awareness' section. This section demands vast knowledge of Current Affairs, Sports, Banking Awareness, Business and Economy, Marketing, Politics, Art and Culture, Computer Knowledge etc. There are several online magazines and articles/journals on these topics available online where you can read and learn more.
For the English Language section, you can practice online to improve your Vocabulary, Grammar and writing skills. There are samples of Essay/Letter writing available on the site for your reference. The more you practice, the more you can work on your errors.
The best online coaching sites update their resources every week or month on the students' dashboard so that you can keep a track on the most recent occurring. Thus, you stay updated always.
Online coaching is also backed by SBI PO test series that allow you to practice what you learn. The mock tests follow the actual exam pattern. Therefore, you are well acquainted with the paper pattern. Moreover, taking mock tests help improve your speed and accuracy. Thus, you are able to manage time efficiently. At the end of the test, you can view your scorecard and evaluate your performance.
Conclusion
You should always go for the best online coaching site if you want your ace your competitive exam preparation. Oliveboard is one of the best coaching sites and is the most popular choice among students preparing for SBI PO. With proper guidance and preparation, you are sure to get through the SBI PO exams.