Basics of Computers and Computers Applications for RRB NTPC form a part of the General Awareness section of RRB NTPC CBT (Computer-based Test) in both, the 1 st and 2 nd rounds. If prepared well, this sub-section of General Awareness can fetch a high score in the section and consequently a high score in the examination, overall. Here, we will be discussing the syllabus of Basics of Computers and Computer Applications for RRB NTPC, followed by tips to ace this particular subsection. So, without any further ado, let's begin.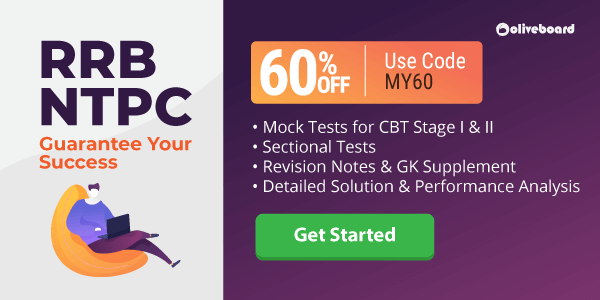 Click here to attempt a free RRB NTPC mock test
Computer Applications for RRB NTPC
Syllabus of Basics of Computers and Computer Applications for RRB NTPC
The syllabus of Basics of Computers and Computer Applications for RRB NTPC can be broadly divided into three categories, namely:
1. Basics of Computers
2. Internet
3. Computer Applications
Let's discuss various topics covered under each of the above-mentioned category one by one.
Basics of Computers
History of Computers
Generations of Computers: First to Fifth Generations of Computers
Types of Computers: Personal, Mainframe, Supercomputers, Microcomputers
Fundamentals of Computers: Hardware, Software, Data, Users, Motherboard
Different types of devices of Computers: Input device (MICR, OCR, Keyboard), Output device (Printers: Its types)
Central Processing Unit: Its functions, various parts
Memory: Different types of memory (Static and Dynamic Memory), RAM, ROM, PROM, EPROM, EEPROM, Flash Memory etc.
Software: Different Types (System Software, Application Software etc.)
25+ RRB NTPC mock tests!! Attempt a Free Mock now!
Operating System (OS)
Utility Programs (Anti-virus software, System clean-ups, Software updates)
Device Drivers
Language Translators: Compiler, Assembler, Interpreter
Computer Languages (Low-level, Mid-level, High-level) with a focus of High-level language
Memory Units: Bit, Byte, Kilobyte, Megabyte, Gigabyte, Terabyte, Nibble etc.
Number System: Decimal, Binary, Octal, Hexadecimal [Conversion of one form of number system into another]
Logic Gates: AND, OR, NOR, NOT, XOR, NAND etc.
Internet
History of internet, World Wide Web (WWW)
HTML, Web Page
Web Server, HTTP
IP Address: IPv4 (32 bits) and IPv6 (128 bits)
TCP/IP Protocols
URL (Uniform Resource Locator)
Different Top-level Domain Names and their meanings
Uploading and Downloading
Multimedia
Web Browsers (Google Chrome, Internet Explorer)
Web page and Home Page
FTP (File Transfer Protocol)
Email
Computer Virus, Computer Worm: Malware, Ransomware, Botnet, Trojan Horse, Keylogging, Spyware, Adware, Phishing
Antivirus, Firewall
Bridge, Repeater, Gateway
Types of Computer Network: LAN, MAN, WAN etc.
Network Topology: Bus, Star, Ring, Mesh, Point-to-point, Tree
Applications of Computers (Computer Applications)
MS Office: MS Word, MS PowerPoint, MS Excel
MS Word: Its outlook, various bars associated with MS Word and their functions, THESAURUS
Shortcut Keys: Frequently asked in the exams
MS Excel: Toolbars, Navigation buttons, Cells, Rows, Columns, Formula, Worksheet, Workbook, Shortcut keys
MS PowerPoint: Shortcut keys
File Extension: Different types, their meanings/full forms (PDF, DOC/DOCX, XLS etc.)
Tips to ace Basics of Computers and Computer Applications for RRB NTPC
The questions asked in the examination are static in nature, so, one needs to be thorough with the facts, figures, and data related to each of the topics.
The section doesn't require an in-depth knowledge of Computer Science as a stream, but surely, requires a beginner to intermediate level of knowledge in each of the
topics. So, one must prepare accordingly.
Shortcut keys related to various computer applications like MS Word, MS Excel, MS PowerPoint can be memorized by practicing them on a computer or laptop.
Number-based questions will be asked on the number system (converting one form of number system into another). Apart from that, no number-based questions related to Computer Science (for example, calculating the efficiency of an algorithm, computing the turnaround time of a given program/task, etc.) will be asked.
Short notes can be prepared for each of the topics mentioned above (from the internet or from physical books) and should be revised at regular intervals so as to keep them afresh in the memory.
Few sample questions (Basics of Computers and Computer Applications for RRB NTPC)
1. FORTRAN is called
(a) File Translator
(b) File Transfer
(c) Formula Translator
(d) Format Translator
Answer: (c)
2. Which of the following is also known as Internet Application Software?
(a) Web Browser
(b) Web page
(c) Modem
(d) Website
Answer: (a)
3. Cache Memory acts between
(a) CPU and Hard disks
(b) CPU and RAM
(c) RAM and ROM
(d) CPU and ROM
Answer: (b)
4. Assembler translates programs from
(a) High Level to Assembly
(b) Assembly to Machine
(c) Low Level to High Level
(d) Machine to Low Level
Answer: (b)
5. The maximum number of columns that can be inserted in a Word document is
(a) 48
(b) 56
(c) 63
(d) 66
Answer: (c)
This
To practice more such questions, register at Oliveboard now!
Download FREE e-books on Quant, Reasoning and General Awareness for RRB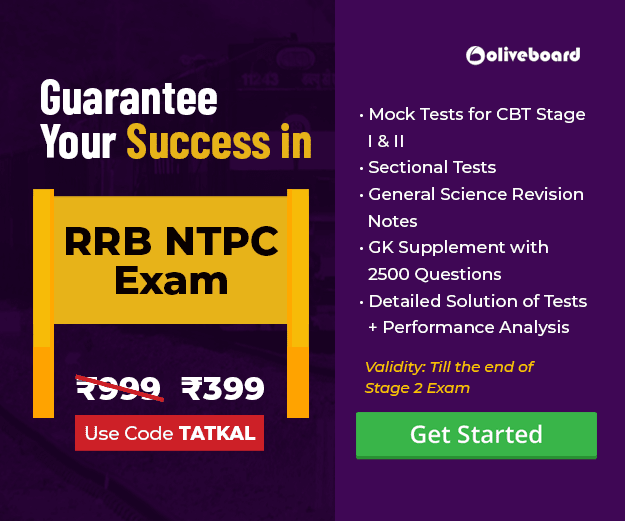 Study at your own convenience anywhere. Download the Oliveboard app now!
Other Ebooks
You can download 200+ ebooks important for SSC, Banking, Railway, Insurance, and other government exams here.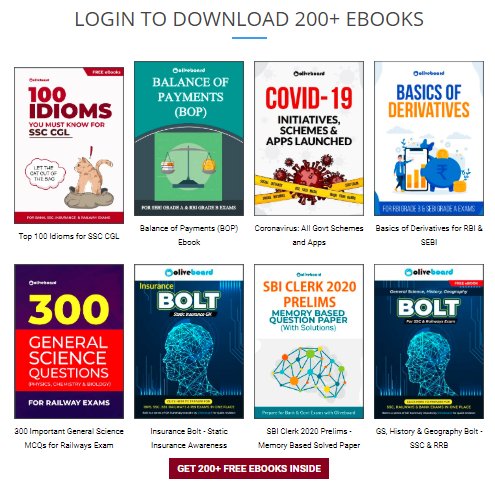 Oliveboard Bolt series E-books