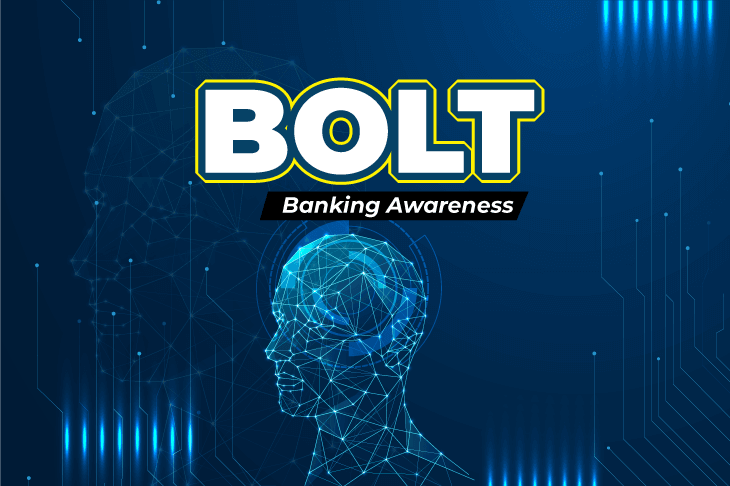 Download the FREE Banking Awareness PDF from this blog. In this Banking Awareness BOLT you will get all the topics important for Banking and Insurance Exams Like SBI PO, RBI Grade B, SBI Clerk, LIC AAO, IBPS PO, IBPS Clerk, IBPS RRB PO, IBPS RRB Clerk, etc.With this Banking Awareness Ebook you can easily your Banking Awareness section of Banking and Insurance Exams. The Free Banking PDF covers topics like Banking History, Monetary Policy, NPA, Basel Norms etc. from the Static Banking Awareness syllabus. The full list of the topics covered in the BOLT Banking Awareness PDF is given below. The Free Banking Awareness PDF is available in both, English and Hindi Versions. You can download both versions from the below given links
Banking Awareness PDF – Download Links
Download the English and Hindi Versions of the FREE Banking Awareness PDF (Bolt Series) from the following links
Download Banking Awareness BOLT (English Version)
Download Banking Awareness BOLT (Hindi Version)
Banking Awareness PDF – List of Topics

Following is the full list of topics from Static Banking Syllabus of Banking Awareness section which have been covered in this free Banking Awareness Bolt PDF.
Banking History and all the first in Banking
RBI structure and Function
Currency Circulation and Management in India- Lending Rates
Nationalisation of Banks in India
Monetary Policy
Types of Bank Accounts in India
Financial Inclusions
Marginal Cost of Funds based Lending Rate (MCLR)
Non-Performing Assets (NPA)
Securitization and Reconstruction of Financial Assets and Enforcement of
Security Interest (SARFAESI) Act
Deposit Insurance and Credit Guarantee Corporation (DICGC)
Accounts of NRI/PIO
Codes used in Banking Sector
Transfer System in India
ATM in India
Types of Cards
Risks in Banking Sector
Role of Banking Ombudsman in Banking Sector
Basel III Accord
Banking Related Schemes
Types of Money and Measures of Money Supply
Financial Markets in India
Negotiable Instruments (NI)
Government Securities Market in India
Inflation Indexed Bonds (IIBs)
Financial Institutions (FIs) and Financial Regulators in India
Non-Banking Financial Company (NBFC)
Ratings of Banks
Foreign Investment in India
External Commercial Borrowings (ECB) and Trade Credits
Rupee Denominated Bonds
Remittances (Money Transfer Service Scheme (MTSS) and Rupee Drawing Arrangement (RDA)
Download the Full E-book
That is all from us in this blog. We hope you like reading the information Banking Awareness PDF. Keep visiting this space for all Banking and Insurance Exam Updates, FREE Mock Tests, Free Study Materials and more. You can download the Oliveboard App and get daily GK Quiz, Free Podcasts etc. To prepare with thousands of fellow aspirants visit Oliveboard's discuss forum. All the Best for your Exam preparation, Keep Learning with Oliveboard.
  Oliveboard Live Courses & Mock Test Series