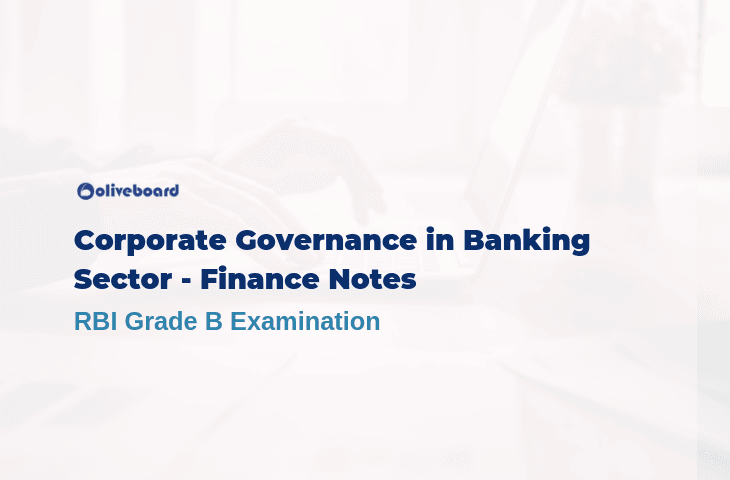 Reserve Bank of India being the central bank of the country is a great organisation to work for. Every year Lakhs of aspirants apply for the RBI Grade B posts as it offers great career opportunities as well as impressive perks & allowances to its officers. The Grade B recruitment notification is expected to be announced in the month of June-July 2019 most probably. It is highly advisable to start with your preparations from now on itself so that when you are suddenly notified of the recruitment notification, you have already covered a prominent portion of the syllabus. The Grade B Exam is conducted in three stages namely Phase I, Phase 2 and the Interview round.
Toppers of the exam have always suggested to carry on the preparations and study for both Phase 1 and Phase 2 simultaneously because the syllabus of the Phase 2 of RBI Grade B is vast and requires thorough knowledge and persistence in studies. The subjects asked in the Phase 2 Exam are Economics & Social Issues, Finance & Management and Descriptive English. So to give you a helping hand in your studies for the Grade B Exam, we at Oliveboard would be providing you study notes on important topics from the syllabus of Phase 2. In this blog we will cover the topic of "
Take a Free Oliveboard Mock Test for RBI Grade B Prelims
Corporate Governance in Banking Sector – RBI Grade B Study Notes
What is Corporate Governance in Banking Sector?
Governance refers specifically to the set of rules, controls, policies, and resolutions put in place to dictate corporate behaviour. Corporate Governance essentially involves balancing the interests of a company's many stakeholders, such as shareholders, senior management executives, customers, suppliers, financiers, the Government, and the community.
Corporate Governance can be discussed in 3 parts:
General,

Public Sector and

Private Sector
Take a Free Oliveboard Mock Test for RBI Grade B Prelims
Corporate Governance in Banking Sector – 

General features:
Indian Legal system provides a very high level of protection to Indian Investors and India has a very high ranking with a score of 5 in share holders rights index and a maximum score of 4 in creditors rights index.

But these scores only remain on paper as the effectiveness of implementation lacks due to huge corruption and a variety of other reasons.

Institutions like SEBI, NSDL, NSCL have improved investors rights on many fronts.

Annual reports now feature a certificate from the CEO and the CEO in which they affirm that financial statements do not contain any misleading statements.

The corporate governance landscape in India has seen positive developments in the last decade, particularly with the enactment of clause 49 of the listing agreement and the legal changes in enforcing creditors rights.
Take a Free Oliveboard Mock Test for RBI Grade B Prelims
Corporate Governance in Banking Sector – Private Sector:
There are 3 types of stake holders in a company: Promoters, Financial Institutions and Individual or retail Investors. Initially all the three categories were equally important but now at the expense of retails investors other two have gained more stake.
Promoters in India, in general, take a longer view and provide a more solid foundation for developing the companies.

In electing the directors, the majority rule voting system is typically followed.

Company Boards generally comprise of three types of directors: Promoter Directors (or functional directors in the case of professionally managed companies), Professional Directors, and Institutionally Nominated Directors.
Promoter Directors belong to the promoter group.
Professional Directors are persons of eminence who are invited by the promoters mainly on the basis of favourable personal equations.
Institutionally Nominated Directors are either senior executives of the institutions or persons of repute.
The corporate governance system in the private sector may therefore be characterised as the "entrenched system", given the firm hold of the promoters over the companies managed by them.
Take a Free Oliveboard Mock Test for RBI Grade B Prelims
Tunnelling
The dominant shareholder may exploit minority shareholders. This phenomenon is referred to as tunneling – the dominant shareholder may tunnel into the firm and benefit at the expense of minority shareholders. 
Example: Companies Owned by families.
Corporate Governance in Banking Sector – Public Sector:
Public Sector – Shares owned by the Government is more than 51 percent or wholly owned.
Boards appointed by the ministry has 3 categories of Directors:
Functional Director – full time employees of the organization
Government Directors – Bureaucrats from the Ministry

Outside directors
Public Sector Enterprises (PSEs) are constrained by various regulations and administrative guidelines. Further, they are subject to the CAG audit and are accountable to parliament. This leads to an excessive emphasis on observing rules, regulations, and guidelines. Efficiency and performance are often sacrificed at the altar of propriety.
Chief Executives have short tenures below five years and development of conditions or long-term outlook are not possible because of this.
Legal Provisions:
Strength: A public limited company must have at least three directors.
Meetings: The board of directors must meet at least once in a quarter.
Composition: There is no fixed number of non-executive directors. No person can be a director of more than twenty companies.
Powers: The board of directors has the powers to (a) borrow, lend, and invest funds, (b) 

recommend dividends, and (c) appoint the managing director.

Remuneration: The total remuneration of the directors is subject to a ceiling of 11 percent 

of net profits. In addition, board members can be paid a sitting fee up to Rs.20000 per 

meeting.

Duties: The board has the duty to present the annual report to the members.
Liabilities: The board is punishable for breach of trust, dishonesty, and fraud.
Take a Free Oliveboard Mock Test for RBI Grade B Prelims
Clause 49 of the Listing agreement
Clause 49 of the Listing Agreement was introduced on the recommendations of the Kumaramangalam Birla committee set up by SEBI spells out the corporate governance provisions applicable to listed companies.
Where the chairman of the board is a non-executive director, at least one-third of the board should comprise of independent directors. In case the chairman is an executive director, at least half of the board should comprise of independent directors.
A qualified and independent audit committee shall be set up. The audit committee shall have a minimum of three directors as members. Two-thirds of the members of audit committee shall be independent directors. The chairman of the audit committee shall be an independent director.
Where the company deviates from a prescribed Accounting Standard, the same shall be disclosed in the financial statements, together with the management's explanation for the same.
The CEO and CFO shall certify to the Board that the financial statements present a true and fair view of the company's affairs; that to the best of their knowledge and belief no transactions entered by the company are fraudulent.
Take a Free Oliveboard Mock Test for RBI Grade B Prelims
Required Reforms in Corporate Governance
Some of the reforms required in Corporate Governance rules are listed below:
Strengthen the Hands of Institutional Investors

Separate Management from Control

Expand the Role of Non-executive Directors

Limit the Size of the Board

Ensure that the Board Is informationally well-equipped

Link Managerial Compensation to Performance

Enhance Contestability

Improve Corporate Accounting and Reporting Practices
Take a Free Oliveboard Mock Test for RBI Grade B Prelims
Sample Questions:
Q. Which one of the following would not be described as an institutional investor?
Banks

Pension funds

Insurance companies

Employees holding shares through an employee share scheme
 Answer: (4)
Q. What is meant by the 'separation of ownership and control?
That the owners of companies have become separated from those who control companies.

That the law should seek to keep the owners and controllers of company apart in order to avoid an over-concentration of power.

That owners and controllers of companies should not act in concert to defeat resolutions.

That those who control the company should be separate to those who own it.
Answer: (1)
Q. Which one of the following is not a valid difference between executive and non-executive directors?
Executive directors work full-time, whereas non-executive directors work part-time.

Executive directors tend to be paid considerably more than non-executive directors.

Executive directors are involved in the management of the company, whereas non-executive directors are not expected to be involved in management.

Non-executive directors should be independent, whereas the executives will usually not be.
Answer: (3)
Take a Free Oliveboard Mock Test for RBI Grade B Prelims
The Corporate Governance is in recent current affairs with many company loans turning into NPA's and many others filing for Solvency under new IBC. Hence current affairs related to those companies are also to be studied along with the static part mentioned here.
This was all from us in this blog of "Corporate Governance in Banking Sector – RBI Grade B Study Notes".  We hope that the you find the information given above in the blog of "Corporate Governance in Banking Sector – RBI Grade B Study Notes" useful. For more study notes for RBI Grade B, stay tuned to Oliveboard.
If you are a an RBI Grade B aspirant and also a working professional and find it difficult to find enough time for your RBI Grade B Preparations, do not worry at all.
Oliveboard has come up with RBI Grade B Online Cracker Course for RBI Grade B 2019 Exam. 
RBI Grade B Live Course – What is all Included in the Course?
Covers Complete Syllabus for Phase 2 (ESI, F&M) 
Phase 1 (GA)
Weekly Live Classes and video lectures for ESI, and F&M
10 Live Practice Sessions 
Complete Notes for ESI, F&M
Weekly Live Classes for GK

10 (Phase 1)

+

25 (Phase 2)

Mock Tests 
Read the blog for complete details of the Cracker Course.
You can enroll for the course using the link given below:
Enroll here for RBI Grade B 2019 Cracker Course
  Oliveboard Live Courses & Mock Test Series