SSC Delhi Police Constable Syllabus 2020: SSC has released the official notification for the recruitment of the constable (executive) male and female. This is a golden opportunity for candidates to reach their goal. Practice is the only key to unlock any competitive exam. By following simple strategies you can be sure of performing well when the test day arrives.
Here, we will apprise you of the complete SSC Delhi Police Constable Syllabus 2020 and preparation strategy.
SSC Delhi Police Constable Syllabus 2020 and Preparation Strategy
To begin with SSC Delhi Police Constable exam preparation, first and the foremost thing the candidates should do is to go through the pattern and syllabus.This will give a clear idea regarding the topics that need to be covered across the sections.
Know the SSC Delhi Police Constable 2020 Syllabus and Pattern
Section wise Preparation strategy
Complete Exam Preparation strategy
Sure shot Tips for online exam
Stages Of Selection
Computer-Based Examination (CBE) of 100 marks
Physical Endurance & Measurement Test (PE & MT) (Qualifying nature)
Medical Examination
SSC Delhi Police Constable Exam Pattern of Online Test
The Delhi Police Constable Computer-based Exam (Online Test) will have 4 sections. Candidates can check the pattern below for online exam:
Subject

Number of questions / Marks

Duration/ time allowed

General Knowledge / Current Affairs

50 / 50

90   minutes

Reasoning

25 / 25

Numerical   Ability

15 / 15
Computer Knowledge
10 / 10
Keynote:
Total marks for the online exam are 100 marks and the total number of questions is 100.
There is a Negative marking of 0.25 marks for every wrong answer.
Detailed coverage of Delhi police Constable syllabus 2020
Numerical Ability
Topics to be covered under Numerical ability include Number System, Computation of Whole Numbers, Decimals and Fractions, Relationship between Numbers, Fundamental Arithmetical operations, Percentages, Ratio and Proportion,  Averages, Interest, Profit and Loss, Discount, Mensuration, Time and Distance, Ratio and Time, Time and Work, Pipes and Cisterns, Progressions, Simplifications, Geometry, Line graphs, Bar graphs, Table, Histograms, Pie charts.
General Knowledge/ Current Affairs
Topics to be covered under this section include Sports, Physics, Chemistry, Biology, History, Culture, Geography, Indian Economy, General Polity, Indian Constitution, and Scientific Research, static GK and Current affairs.
Reasoning
Topics to be covered under this section include Analogy, Odd one out, word within word, Matrix number series, Syllogism, Blood relation, Arithmetic number series, Non-verbal series, Coding decoding, Arithmetic based, Problems based on ages, Visual reasoning questions based on Count figures, Cube folded and unfolded, hidden figure, paper cutting and folding, mirror and water images, Venn diagram, Venn representation, odd figure out, series images.
Computer Knowledge
Topics to be covered under this section include Elements of Word Processing (Word Processing Basics, Opening and closing Documents, Text Creation, Formatting the Text and its presentation features), MS Excel (Elements of Spread Sheet, Editing of Cells, Function and Formulas), Communication (Basics of E-mail, Sending/ receiving of Emails and its related functions), Internet, WWW and Web Browsers (Internet, Services on Internet, URL, HTTP, FTP, Web sites, Blogs, Web Browsing Software, Search Engines, Chat, Video conferencing, e-Banking).
Attempt a free mock test here
Section-wise Preparation tips based on Delhi Police Constable Syllabus
In the SSC Delhi Police Constable 2020 online exam, number of questions from each section is fixed but weightage of general awareness is comparatively more than Numerical ability, Reasoning, and Computer Knowledge sections.
 General Awareness
For this section, candidates must read the newspaper daily. Candidate must divide the entire syllabus into subtopics – Static GK, current affairs related to sports, culture, Indian economy, scientific research and national and international events, neighbouring countries and happenings there.
Under Static GK -national and international organisations and headquarters, currencies, national parks, dams and so on.
For detailed coverage of complete general awareness syllabus, candidates are advised to study SSC GK lessons which have wide scale NCERT coverage and after completing each chapter can attempt topic tests and check their performance.
For current affairs, candidates can download bilingual free monthly current affairs bolt which covers all the happenings across the world. Thorough knowledge of last six months current affairs is a must.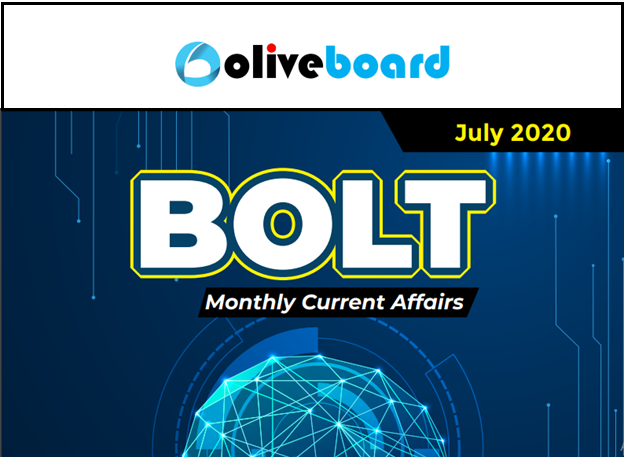 Download 200+ free e-books on current affairs, General awareness etc.
Numerical ability
For this section, candidates must go through the SSC Delhi police constable syllabus 2020, then brush up the important formulas across the topics mentioned and start your practise by solving previous year question papers. You can check your performance by analysing the exam.
 Then start preparing topic wise by giving first free SSC topic test and SSC sectional test
Once you are comfortable with concepts can give a free SSC Delhi police constable mock – click here. Practising topic wise across this section boosts confidence.
Reasoning
The Reasoning section is one of the easiest sections to crack with enough practise. Can start preparing for this section by taking a previous year paper test.This helps to understand what can be expected out of exam regarding level and types of questions.
Practise by taking topic tests and sectional tests for all the Reasoning topics mentioned in the SSC Delhi Police constable Syllabus helps to boost your speed and accuracy.
In reasoning section do not spend much time on questions whose logic is complex and time consuming, try to attempt as many questions as possible accurately.
 Computer Knowledge
Even though, the weightage of the computer knowledge section is only 10 marks. But it is important to prepare for this section which helps to score higher. So can refer the free computer knowledge bolt available and take computer concepts topic test.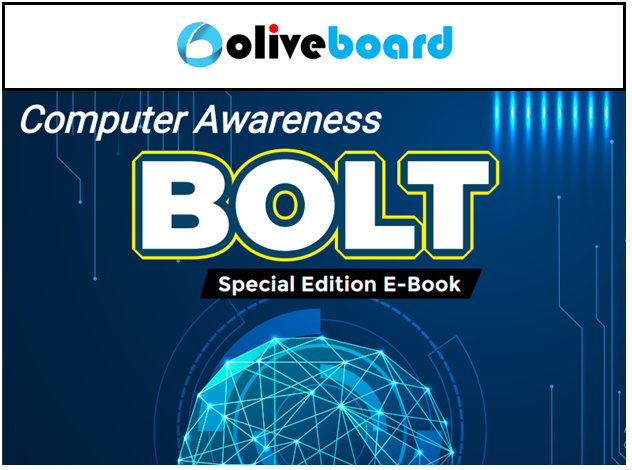 Complete Exam Preparation strategy
Check the Previous year Question papers
Be clear with concepts
Analyse the mock test and identify weak areas
Learn shortcuts
Short notes making
Regular Practice and revision of concepts
Now let us have a look at all the above-mentioned points in a little more detail –
Check Previous years Question papers
Candidates should solve previous year question papers. It helps them to be familiar with a variety of questions in each topic.
Be clear with concepts
Candidates must be clear with the concepts. The standard of SSC Delhi Police Constable Syllabus 2020 is of Matriculation level. Candidates should brush up their quantitative aptitude. By watching video lessons from experts, candidates can learn for this exam efficiently.
Analyse mock tests
Candidates should take the full-length mock tests during preparation and analyse their performance in each mock test. They should identify the weak areas and work upon improving those areas. Only consistency and determination will help one to clear this exam.
You can start this right now with a Free mock test
Learn shortcuts
Candidates should learn shortcuts to solve questions for quant section, learning shortcuts will help candidates to attempt maximum questions in less possible time. Short tricks can be your knight on white charger.
Short notes making
Making Short notes during preparation will be a super time saviour during last minute revision for General awareness section.
Regular Practice and Revision
Candidates can practice with more and more topic tests and whole length mocks, take one mock test every day. Practise preferably online to get used with the exam interface. Revision of notes is very important to recall the concepts.
Sure shot tips for Delhi Police Constable exam
Avoid getting jammed in any question
Guesswork should be limited
Build a section wise strategy
Now let us have a look at all the above-mentioned points in a little more detail –
Avoid getting jammed in any question
While attempting the exam, the main agenda should be attempting as many questions as possible accurately. Be careful, while attempting questions which are calculative.
Guesswork should be limited
In SSC Delhi Police Constable exam, there is negative marking for incorrect responses. Therefore, candidates are advised not to do guesswork.
Build a section wise strategy
There is no sectional timing to attempt each section. In order to attempt maximum number of questions, candidates must have a clear strategy in mind. Always attempt your stronger sections first, it boosts the morale during exam.
Frequently asked questions based on SSC Delhi Police constable 2020
I. What is the eligibility criterion for the Delhi Police Constable?
The candidate must have passed 10+2 higher secondary level exam.
II. What is the age limit for Delhi police constable 2020?
The candidates aged between 18 – 25 years are eligible.
III. What is the best book to prepare for the Delhi police constable exam for General awareness section?
We suggest that you prepare from books which cover NCERT content. Can study SSC GK lessons from Olive board site which serve the purpose.
That brings us to the end of this article. We hope that the tips provided on how to prepare for SSC Delhi Police Constable Exam 2020 help you prepare for the exam in an efficient way. Follow the tips diligently and ace the exam.
To boost your preparation you can enroll for this course. The course highlights as follows:
10 mock tests based on latest Delhi police constable exam pattern

Oliveboard is a learning & practice platform for premier entrance exams. We have helped over 1 crore users since 2012 with their Bank, SSC, Railways, Insurance, Teaching and other competitive Exams preparation.
  Oliveboard Live Courses & Mock Test Series