Descriptive writing is an important part of the English Language Paper of the SSC CGL Tier 3 Examination. The descriptive writing for SSC CGL Tier 3 exam paper will focus on two sections- an essay and a letter. It is possible to score a lot of marks in this section. For that, you need to learn about the kind of topics that might appear in your exam. Usually topics centre around current events. They may be social, technological, political or economic. Read and research into these events so that you have clear ideas and opinions that you can distinctly present in the essays or letters. In this blog, Descriptive Writing For SSC CGL we will talk about a few topics for essays and letters.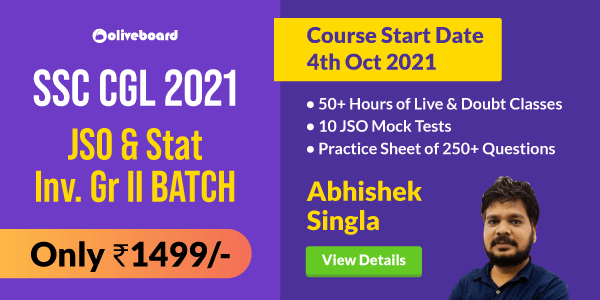 Descriptive Writing For SSC CGL: Letter & Essay Writing Skills
Different parameters for both Letter & Essay writing where you are evaluated and marks distribution are as follows:
| | | | |
| --- | --- | --- | --- |
| Essay | Marks | Letter | Marks |
| Relevance | 10 | Relevant | 10 |
| Spelling/Grammar | 5 | Spelling/Grammar | 5 |
| Word Limit | 5 | Word Limit | 5 |
| Content Quality | 8 | Content Quality | 8 |
| Format | 5 | Format | 5 |
| Writing Neat and Clean | 5 | Writing Neat and Clean | 5 |
| Effective Sentences | 7 | Effective Sentences | 7 |
| Cohesiveness | 5 | Cohesiveness | 5 |
| Total | 50 | Total | 50 |

Note: The essay should not extend more than 250 words and the word limit for letter is 150 words. Both carry 50 marks each. Full stop, comma, inverted commas, and such other punctuation marks are used in the same box with the particular word.
Below is the structure of the actual sheet given where you have to write an essay and letter for the SSC CGL tier 3 exam. One box can contain only one word and exceeding the word count can lead you to the negative marking in the exam.
Q) Write an Essay and Letter on the given subject
__________________________________________________________________________________
Common Tips On Essay Writing
 Essay Structure – An essay needs to have at least 3 paragraphs wherein, the 1st paragraph will be an introductory one, 2nd paragraph should be the body part which includes the pros and cons of that given topic and a concluding paragraph.
 Keep it Concise – One should always stick to the topic asked. Don't be concerned with any additional details that it represents, or comes with. Quality of your content will matter here.
 No Grammatical Errors – Be through with English Grammar rules. Making grammar-based errors and spelling errors can have a negative impression on the person evaluating your Essay.
Use Phrasal Verbs and Idioms – Writing a catchy quote at the beginning and at the end of your essay will make your essay stand out and will eventually earn you some extra brownie points.
 Simple and clear language – As far as possible, use simple language so that the points you try to put can be understood easily and also there are fewer chances of making errors.
 Be neutral – Try to stay as neutral as possible. Do not to showcase your personal opinions towards one party over the other.
Stick to the word limit – Always try to stick to the word limit. Do not exceed your word limit from 250 words at any cause.
Common Tips on Letter Writing
Stick to the Word limit – 150 words.
Use correct format and salutation (different for both).
While writing a letter grammar, spellings, punctuations, and indentation should be taken care of.
3 paragraphs – an introductory paragraph, a body, and a concluding paragraph.
Try not to go beyond a single paragraph for the body.
Use simple and straightforward sentences.
The letter should have a flow, clearly mentioning the purpose of writing.
Make sure that you do not use jargon, slangs or abbreviations.
Descriptive Writing For SSC CGL: Important Topics For Essay & Letter Writing
Essays
Essays carry more marks than letters. You will be tested on your knowledge and capacity of unique thinking through the essay. Go over newspapers and opinion articles thoroughly. The following topics need to be covered if you want to master descriptive writing for SSC CGL exam–
Delhi Air Pollution problem – How you think it should be tackled?

Indian Space Program – The way ahead

Current Economic slowdown – possible reforms to get the economy back on track

 

Steps to be taken to popularize sports in our country at an early age.

Ways to maintain our mental health in today's fast-paced world

The Importance of a strong opposition to the ruling party in a democracy.

Has #metoo helped Indian women?

The surge in lifestyle illnesses

Why antibiotic resistance is a cause for worry

Sexual harassment at the workplace

Why more women participation is required in the economy

Analyze the triple talaq verdict

Sabarimala verdict analysis

Should higher education be privatized?

The divide between government education and private education

Does caste affect Indian society?

Loan waivers are not the solution to farmers'  woes- explain

Are genetically modified crops the future of Indian agriculture?

Financial Inclusion: dream or reality?

GST: the pros and cons

Institutional autonomy, is it being challenged?

How to improve India's Ease of Doing Business rating?

Rising crime rates- a cause of concern

Paid news and fake news: the controversy

Universal basic income- the need of the hour

Is NOTA on our EVM machines relevant?

How secure is India from terror attacks?

International refugee crisis

Renewable energy- why India needs to invest in it.
Start Preparing For SSC CGL With The Best Mock Tests Series
Letters:
Letters can be formal or informal. 
Here are a few formal letter topics-
Write a letter to the branch manager of your bank to conduct a campaign in your area to create awareness about the benefits of KYC.

Write a letter to the Superintendent of Police of your district suggesting steps to make the police department more approachable.

Write a letter to the editor of a local newspaper detailing the losses suffered by local retailers during online sales during festivals.

Write a letter to the editor of a local newspaper about the stray animal problem getting out of hand in your locality.

Complaint letter about hassle faced by common people due to demonetization.

Complaint letter about regarding increasing noise pollution 

Complaint letter concerning the chaotic state of traffic

Letter to Bank Manager to reissue your ATM Card.

Letter expressing your views on corruption in this country.

Request letter for greater frequency of Public Transport (Bus Service) in your area.
Start Preparing For SSC CGL With The Best Mock Tests Series
Informal letters topics-
 letter to your younger sibling, stating the importance of a healthy diet and the reasons for avoiding junk food.

 

Write a letter to your younger sibling, who has recently started working, to not take too much stress at work.

Write a letter to your younger sibling about the recent changes in traffic rules and fines, advising him/her to be cautious.

Letter to your favorite novelist about his/her recent novel

Letter to your sister congratulating her on her promotion

Letter to your friend who is depressed

Letter to your parents advising them to invest in mutual funds

Letter to invite your friend to your brother's wedding

Letter to convince your friend to take better care of her health

.
Start Preparing For SSC CGL With The Best Mock Tests Series
Prepare these topics or any similar topic that attracts your attention and you will be good to go. 
This was all from us in the blog, Descriptive Writing For SSC CGL we have given you all the exam-related information. Subscribe to Oliveboard and get access to specifically designed courses to help you crack the exam.
Do check our different courses and start preparing for the exams with the best mock test series on Oliveboard.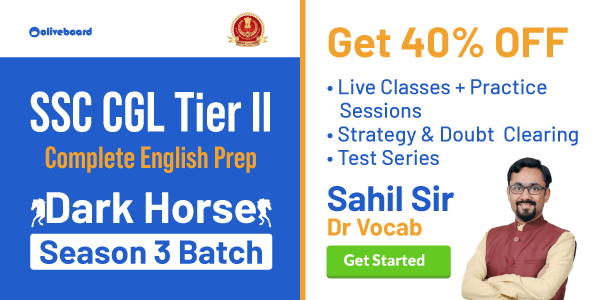 Also Check: