SSC has released the recruitment notification for recruiting candidates into various departments, Ministries, and offices under the Government of India. To get selected into various departments it is very important that your preparations are up to date. To help you with your preparation, we at Oliveboard are providing you with free SSC CGL Polity Study Material in this blog. The topic of Directive Principles of State Policy is going to be covered in this edition of SSC Polity Notes.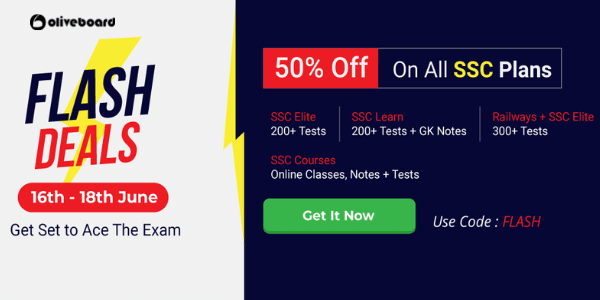 DIRECTIVE PRINCIPLES OF STATE POLICY
The idea of including Directive Principles of state policy was adopted from the Constitution of Ireland. The Directive Principles of State Policy are given in the Part of IV of the Constitution ( Articles 36 to 51). Our Article 37 says that DPSP are fundamental to the Government and the state has the duty in applying them. DPSP are unjusticiable in nature. This is done since the state requires certain resources which they might not have.
Start a FREE MOCK TEST to solve Polity Questions for SSC CGL Exam
ARTICLES UNDER PART IV – DIRECTIVE PRINCIPLES OF STATE POLICY
ARTICLE
 DESCRIPTION

36

Definition

37

Application of the principles contained in this Part

38

State to secure a social order for the promotion of welfare of the people

39

Certain principles of policy to be followed by the State

41

Right to work, to education and to public assistance in certain cases

45

Provision for free and compulsory education for children

Provision for early childhood care and education to children below the age of six years

46

Promotion of educational and economic interests of Scheduled Castes,Scheduled Tribes, and other weaker sections

47

Duty of the State to raise the level of nutrition and the standard of living and to improve public health

48

Organisation of agriculture and animal husbandry

48A

Protection and Improvement of environment and safeguarding of forests and wildlife

49

Protection of monuments and places and objects of national importance.

50

Separation of judiciary from executive

51

Promotion of international peace and security
The Supreme Court has stated that both the Directive Principles and Fundamental Rights are complementary to each other and as a whole is considered as an integrated scheme.

It is also stated by Supreme Court that the Fundamental Rights gets more preference over Directive Principles if the above point is not held or not possible.

According to the present scenario only Article 39(b), (That the ownership and control of the material resources of the community are so distributed as best to serve the common good) and Article 39(c) (the operation of the economic system does not result in the concentration of wealth and means of production to the common detriment) can be given a preference over Article 14 and 19 and not all the directive principles.

Start a FREE MOCK TEST to solve Polity Questions for SSC CGL Exam
Difference between Fundamental Rights and Directive Principles Of State Policy
| | |
| --- | --- |
| Fundamental Rights | Directive Principles Of State Policy |
| It provides the foundation of political democracy in India | Directive Principles briefly explains the character of social and economic democracy of India |
| It is always in negative obligations to the State i.e commands against the State and its actions | The Directive Principle on the other hand are in positive obligations of the State towards the citizens |
| They are Justiciable | They are not Justiciable |
That would be all from us in this blog SSC CGL Polity Study Material – DIRECTIVE PRINCIPLES OF STATE POLICY. We hope it is a valuable addition to your SSC CGL Polity Study Material. Keep visiting our space for such free informative blogs of SSC CGL Polity Study Material and Mock Test. All the Best for your SSC CGL Preparation.