How to Prepare for ESIC Stenographer Exam? Want to pass the upcoming ESIC Stenographer 2022 Exam? In this article, we will shed light on the ESIC Stenographer 2022 Exam study plan, which will help you prepare for the exam in just 30 days. According to the latest Official Notification, the Employees' State Insurance Corporation (ESIC) has invited online applications for 3882 Upper Division Clerk, Multi-Tasking Staff & Stenographer posts. Follow the below 30 Days ESIC Stenographer Study Plan
If you want to pass the ESIC Stenographer 2022 Exam, you must prepare for it, keeping in mind the exam pattern and complete syllabus. To prepare better for the ESIC UDC 2022 Exam, you must first carefully review the ESIC UDC 2022 Exam Pattern and Syllabus.
ESIC Stenographer Exam Pattern
ESIC Stenographer Phase-I Exam-pattern:
| S. No | Name of Test | No. of Questions | Maximum Marks | Duration | Medium of Exam |
| --- | --- | --- | --- | --- | --- |
| 1. | English Language & Comprehension | 100 | 100 | 70 Minutes | English |
| 2. | Reasoning Ability | 50 | 50 | 35 Minutes | English/Hindi |
| 3. | General Awareness | 50 | 50 | 25 Minutes | English/Hindi |
| | Total | 200 | 200 | 130 Minutes | |
The marks obtained in Phase-I Main Examination will be considered for final selection.
For each wrong answer, there will be a negative marking of one-fourth of the mark assigned to that question.
The candidates will be shortlisted for Phase-II Skill Test in Stenography in the ratio of 1:10 i.e. about 10 times the number of vacancies in each category on the basis of their performance in Phase – I.
ESIC Stenographer Phase-II Exam Pattern:
The candidates who are shortlisted in the Main Examination will be required to appear in the Skill Test of Stenography. The candidates will be given one dictation for 10 minutes in English or Hindi (as opted by the candidates in the Online Application Form) at the speed of 80 words per minute. The matter will have to be transcribed on a computer. The Transcription Time is as under:
| Language of the skill test | Time duration | Time duration for PWD candidates |
| --- | --- | --- |
| English | 50 Minutes | 70 Minutes |
| Hindi | 65 Minutes | 90 Minutes |
ESIC Stenographer Study Plan 2022
Topics to be covered for General Awareness
Most students seem to worry about General Awareness section but this is the easiest of all. We have provided the topics and study material for General Awareness Section. Go through them and solve questions from all previous year papers. Revise at least 6 Months of current affairs from Oliveboard Monthly Current Affairs Bolt.
Imp. Topics: Introduction to the Insurance Sector, History of Life Insurance in India, History of General Insurance in India, Types of Insurances in India, IRDAI (Insurance Regulatory & Development Authority of India), Insurance Company Taglines & HQs, Insurance Ombudsman, Abbreviations related to Insurance Industry, Bancassurance, Indian Insurance Market, Glossary of Insurance Terms, Important Government Insurance Schemes, Banking Awareness, History of Banking, RBI- Structure & Function, Economics & Finance, Bank Rates, KYC, Bank Abbreviations, Financial Institutions of India, Economic Policies & Schemes of Govt., Union Budget, Sports, Polity, Indian Constitution, Science & Technology, Inventions & Discoveries, Awards, Books & Authors , etc.
**Go to Oliveboard Blog Section to Download Free eBooks, Monthly Bolt and exam-related updates.
Static Insurance Awareness Ebook
Banking BOLT – Monthly Current Affairs PDF
Current Affairs: National and International news | New Appointments and Joining | Schemes | Awards | Summits | Mergers & Acquisitions, etc.
ESIC Stenographer Study Plan 2022 – Section-Wise Tips
1. Reasoning Ability
In order to answer questions on Reasoning Ability, practice and concentration are essential. As a result, you should try to solve as many puzzles as you can every day. As you solve the puzzle, check your speed and accuracy and try to improve them. Take the best ESIC StenographerMock Test daily by practicing Reasoning Ability questions.
2. General Awareness
To score well in this section, read newspapers and magazines. Past, present, and future based questions are included. Try your best to cover all the related topics from the ESIC Stenographer syllabus. Test your General Awareness via the best ESIC UDC Mock Tests.
3. English Language
There is no doubt that English is the trickiest and most scoring section. You need to make reading a habit, learn the basics of Grammar, enhance your vocabulary, and practice various sentence structures to pass this section. It is expected that this year's paper will be of similar difficulty to last year's. However, you must be prepared for tough questions and practice a lot to get a good score.
This is all from us in this blog, 30 Days ESIC Stenographer Study Plan 2022. Follow the daily schedule and get a chance of working as a stenographer in ESIC.
FAQs
Is ESIC Stenographer a central govt job?
ESIC Stenographer is a central government job and comparatively better than a PSU job like the SBI Clerk. It will have a better salary, more allowances, steady growth, complete job security, lesser workload as compared to a bank clerk/PO.

What is the salary of Stenographer in ESIC?
The ESIC UDC salary for Upper Division Clerk/Upper Division Clerk Cashier Level-4 is (Rs. 25,500-81,100) and for Stenographer Level-4 is (Rs. 25,500-81,100).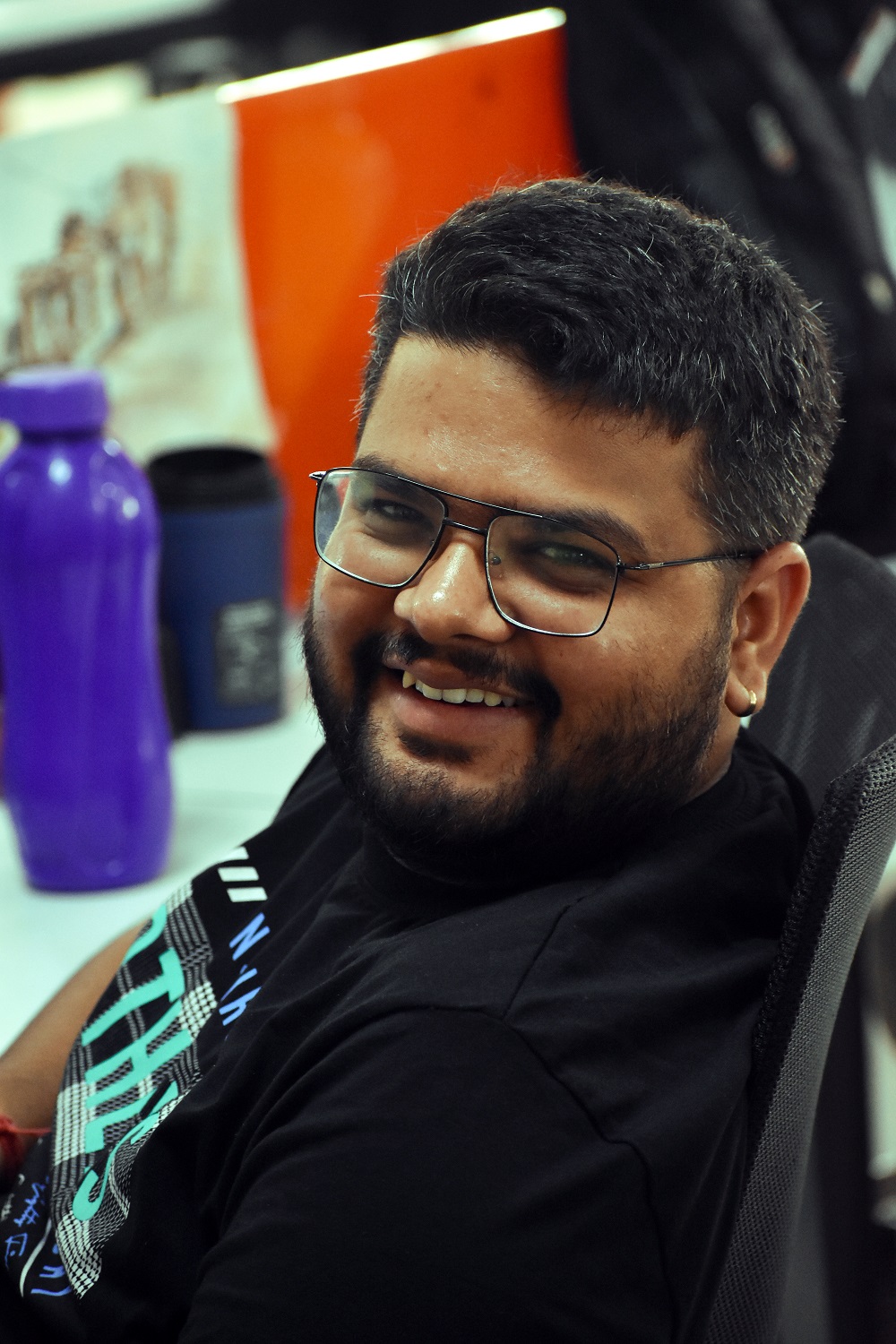 Dikshant (DJ) is an engineer turned banker. He has cleared many competitive exams before his current placement. Being an officer in the bank, DJ is super busy but makes sure that he always finds time for writing informative & exam-oriented content to help students in cracking competitive exams such as SBI, IBPS, SSC, JAIIB/ CAIIB and many more.