Quantitative Aptitude for SBI Clerk 2022 : SBI Clerk is one such exam that is taken by Lakhs of Banking Exam Aspirants every year. The sole reason is starting a career in the State Bank of India, the country's largest public sector bank. We have seen very often aspirants struggle in the Numerical Ability/Quantitative Aptitude section. They often find it difficult to prepare and thereafter score well in this specific section. But not to worry at all now. With Oliveboard this section too can be a cakewalk for SBI Exam aspirants. We have given 15 pointers as an answer to the most dreaded question "How To Prepare For Quantitative Aptitude for SBI Clerk?" Follow these and see a marked improvement in your quants scores.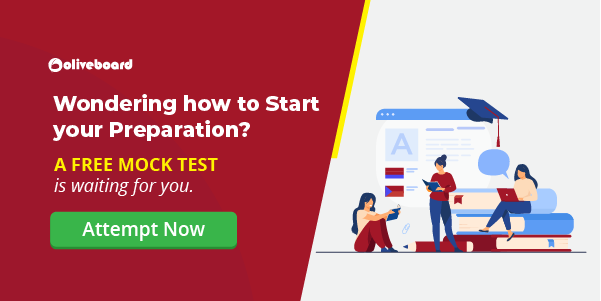 How To Prepare For Quantitative Aptitude for SBI Clerk?
Follow these 15 steps to ace the Quants/Numerical Ability Section for SBI Clerk Exam.
1. Exam Pattern & Exam Syllabus
Digest the Exam Pattern and Exam Syllabus. Knowing what topics are asked and how much time precisely you will be getting to solve the questions is essential. Knowing the exam pattern and syllabus will help you immensely in this exam.
---
2. Understand Concepts and Practice Questions using Online Classes and Quizzes
Go through the topics under the syllabus and try to practice a sufficient number of questions under that topic through Online Classes. As you practice, you will reckon your liability for each topic. You will notice some topics are easy for you and some topics consume a lot of your time.
---
3. Identify your Strengths
Identify your strong and not-so-strong topics and write them down. Make your strong points stronger and your not-so-strong points strong. Practicing daily will surely help you to recognize your field of expertise. As someone may be good at DI, and someone else at Simplification. Make sure to recognize what type of questions you find the most interesting and easier.
---
4. Devote sufficient time to your No-So-Strong Topics
Since the SBI Clerk Exam Dates have not been announced yet, you can still give sufficient time to your not-so-strong topics. Practice a wide range of questions around that topic. This exercise should make you a bit comfortable around the topic.
---
5. Make your strong topics stronger
However, focus and dedicate a sufficient amount of time and effort to your strong topics. This can do wonders for you in the exam. 
---
6. Divide your time equally between strong and weak topics initially
The time divided between your strong and no-so-strong topics should ideally be 50-50 at the time when the exam is 40-50 days away. If you find some topics in which you are strong, but they are taking a lot of time in solving, put them in no-so-strong sections. 
---
8. Learn Shortcuts and Quick Calculation Tricks
Learn shortcuts and quick calculation tricks for the topics in which you are strong. In general, learning quick quants techniques helps you a great deal in quickly solving the question without putting in too much pen and paper calculation. 
---
9. Take up Sectional Tests & SBI Clerk Mock Tests
After you are done with practise part, start taking Sectional Tests and Full-length Mock Tests. Take up Mock Tests as if you are taking the real exam.
Devote the required time to Mock Tests and then devote the requisite time for Mock Test Analysis. Identify the topics that you are comfortable in solving and questions that are consuming too much of your time. Take up Topic Tests for Quant topics that eating up your time in Mock Tests and improve upon them. 
---
10. Analyse the Mock Tests
Go through the solution part of the test that offers you the complete solutions to each and every question with an easy to understand approach. The analysis part also gives you an overview as to where you spend too much of your time, what's your accuracy and the areas that require your attention and improvement. Solve maximum questions on topics that are gobbling up most of your time and keep on improving your solving speed. 
---
11. Devise your Exam Attempt Strategy.
While you take up the SBI Clerk Mock Tests during your preparation phase, devise your attempt strategy as to how will you attempt the quants/numerical ability section in the exam.
---
12. Solve Previous years question papers (Both Prelims and Mains).
If you can solve the previous years' papers at the same time as is given in the real exam and able to clear the cutoff marks, then you are good to go. 
---
13. Keep on practising. 

Revise the concepts, short tricks, formulae.
Revise the concepts again as the exam approaches near so that you are clear with the basic formulae. 
---
14. No Mock Tests a day before the exam.
Do not attempt any more Mock Tests just a day before the exam as this can exhaust you and same can have detrimental effects the next day that is on the exam day.
---
15. Relax and take a sufficient amount of sleep a day before the exam.  
Calm your mind and body for the exam day so that your concentration levels are at the peak on the D-day.
---
Some Practice Questions: 
For Free Online Classes for Quants, Reasoning, English and GA, visit Oliveboard's Youtube channel here and have a chance to study from Experts. 
Take up a Free SBI Clerk Free Mock Test and see where you stand as compared to your competitors.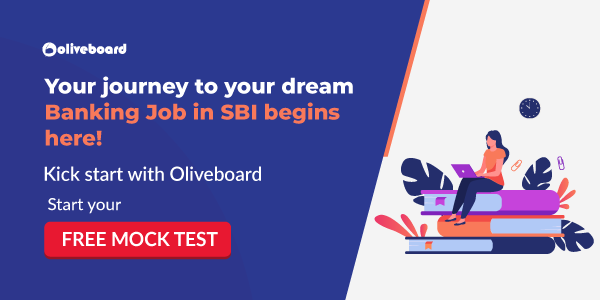 Devise your attempt strategy as well get to practice a wide variety of questions of varying difficulty levels. 
Free Mock Tests Links:
Take up a Free Mock Test for the exam that you are targeting and understand the level of your preparation.
See where you stand when compared to your peers.
Toppers have insisted on taking up regular mock tests so that one is in a habit of solving questions in a time-bound environment.
Time management across sections & questions and getting a variety of questions to solve are some of the benefits that one gets while attempting Mock Tests.
Read More :
SBI Clerk Study Plan 2022 | 50 Days SBI Clerk Prelims Study Plan

The most comprehensive online preparation portal for MBA, Banking and Government exams. Explore a range of mock tests and study material at www.oliveboard.in
  Oliveboard Live Courses & Mock Test Series