IBPS Clerk English Language Preparation: The IBPS has released 6035 vacancies for IBPS clerk exam 2022,  the official notification for the IBPS Clerk exam 2022 is also released. The preliminary exam is scheduled to be held in the month of August-September 2022. Thus, the time is just right for all aspirants to kick-start their preparation for this most awaited exam of the year.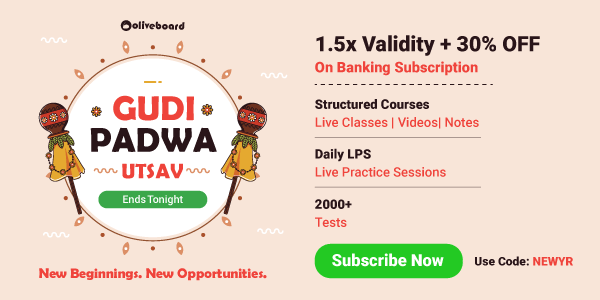 In this post, we would be guiding you with your preparation for the English Language section of the IBPS Clerk exam. We receive the most number of queries for this section. Thus, in this post we would be covering the following points, to help you ace the English Language section of the IBPS Clerk exam 2022.
Previous Year's Cut-off Marks

Syllabus & Important Question Types

Preparation Tips For Each Question Type
So, read along!
IBPS Clerk Preparation: Previous Year's Cut-off Marks
While it is necessary to work hard and prepare diligently, it is also important to prepare smartly. One should keep in mind that these exams do not require a person to score 100% marks to succeed. In fact, all that one needs to do is to clear the cutoffs and maximize their scores.
Check here IBPS Clerk Preparation: Previous Year's Cut-off Marks
*Note that these are approximate values and may differ for different states.
IBPS Clerk 2022 English Language Preparation: Syllabus & Important Question Types
Based on the analysis of previous years' papers, we can say that the following are some of the important question types for the IBPS Clerk 2022 exam.
*Note that this is based on our understanding and IBPS provides no official syllabus.
1. Grammar:  Some important question types are as mentioned below-
Error Spotting

Idioms & Phrases

Active & Passive Voice

Arrangement & Rearrangement of Sentences

Direct & Indirect Speech
2. Vocabulary: Some important question types are as mentioned below-
Cloze Test

Synonyms

Antonyms

Homonyms

Spellings
3. Reading Comprehension: Some important question types are as mentioned below-
Theme Based

Conclusion Based
Also Check : IBPS Clerk Topic Wise weightage
IBPS Clerk 2022 English Language Preparation: Preparation Tips For Question Types
1. Grammar
This isn't a question type as such in the exam, however, it forms the basis of important question types such as sentence re-arrangement, idioms & phrases, error spotting, sentence correction, etc. To build on your grammar by referring to helpful books such as Wren & Martin. You can also refer to custom-made e-books such as 100 important idioms. These help you with your preparation as they cover exactly what is covered in the exam.
2. Reading Comprehension Section
Use the following tips as a guide to prepare for or to attempt RC questions:-
A good reading speed gives you an edge to score well in the exam, so make sure while preparing for RC you also work on your reading speed.
Read how to increase your reading speed here.
Strictly stick to what is given in the passage and assume NOTHING else; even if it is true in day-to-day situations. Do NOT make any assumptions whatsoever.

It is essential to balance speed and accuracy to score well in any competitive exam. The best way in which you can gauge this is via practicing multiple mock tests. Mock tests not only condition you for the real-time exam but also help you analyze your areas of strength and weaknesses.

RC passages can range from a variety of topics such as Philosophy, Psychology, Economics, Politics, or even Science. We never know what might come our way. Hence, it is important that we establish a level of comfort with all such genres by reading from multiple sources. Newspapers, especially the editorials and the weekend specials are a good place to start.

A major problem that all candidates face while solving RC questions is that they get confused between 2 options. This happens because we read to understand only what the statements say; whereas the RC questions demand our understanding of the writer's/author's perspective as well (this is known as reading between the lines).
Apart from this, just PRACTISE as much as you can. Because nothing beats that.
3. Vocabulary
Just as for grammar, vocabulary is tested both directly and indirectly in the exam. There might be difficult words in the passage that may make it difficult for you to understand what is being talked about (indirect testing of vocabulary). There may be direct questions on synonyms, antonyms. Hence, reading from a variety of sources is a must. Make sure you add at least 10 new words every day. You can also attempt these FREE vocabulary quizzes HERE.
IBPS Clerk 2022 English Language Preparation: General Tips
We suggest the following preparation strategy for your English Language preparation for IBPS Clerk Prelims 2022:
Build concepts -> Practice Questions -> Solve Previous year question papers -> Revise -> Take Full Mock Tests
2. After learning each topic, take a sectional test for that topic to measure your progress. Continue learning and practicing till you're thorough in that concept and then move on to the next one.
3. Chances of questions similar to ones that were asked there in the previous IBPS Clerk Prelims English Language paper can be asked in the 2022 exam are high. Solving the previous year's question paper will familiarize you with the question patterns and difficulty levels. 
4. Revision is important to retain the concepts learned. Revise each concept 2-3 times before the exam. It's also important that you practice sectional tests after revising each topic to master it.
5. Take full-length mock tests after your preparation to measure your progress. Mock tests provide you instant feedback in the form of analytics, which will help you determine your speed & accuracy in solving English Language questions and identify your strong and weak areas. You can also use your performance analysis to fine-tune your preparation by practicing more questions from topics you're weak or slow at.
Hope this helps you prepare well for the English Language Section. Do let us know if you have any other queries in the comments section below. All the Best!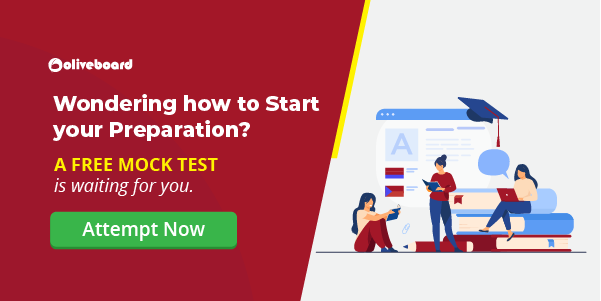 DOWNLOAD THE OLIVEBOARD APP FOR ON-THE-GO EXAM PREPARATION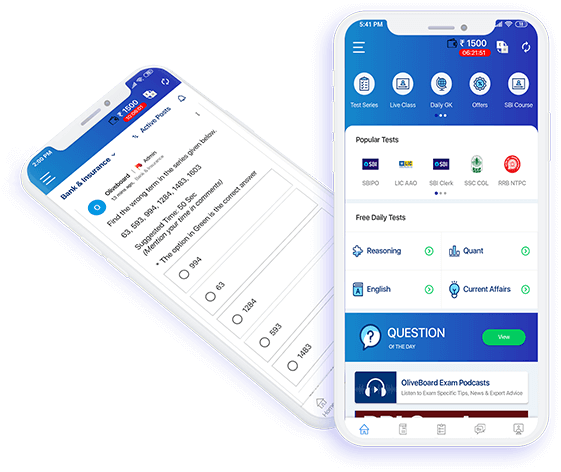 Video Lessons, Textual Lessons & Notes
Topic Tests covering all topics with detailed solutions
Sectional Tests for QA, DI, EL, LR
All India Mock Tests for performance analysis and all India percentile
General Knowledge (GK) Tests
Free videos, free mock tests, and free GK tests to evaluate course content before signing up!

The most comprehensive online preparation portal for MBA, Banking and Government exams. Explore a range of mock tests and study material at www.oliveboard.in