General Awareness can make or break one's chances for the selection and it is vital to know how one can take advantage of it. Today, we will draw a roadmap which will not only tell you how to prepare for IBPS RRB General Awareness but will make IBPS RRB General Awareness a cakewalk for you.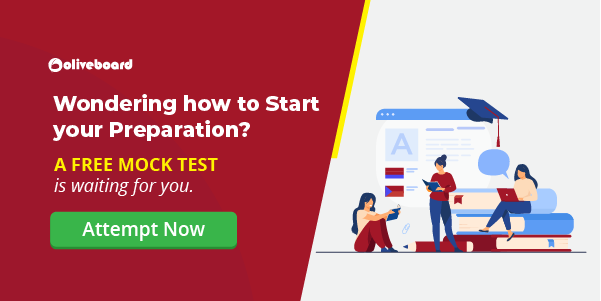 Many Aspirants, in general, find the general awareness section difficult but in particular it is the financial awareness which creates a hindrance for the major chunk. In this article, we will discuss some tips concerning the Financial Awareness section and how we can score maximum in it. So without further ado let us dig deep to bolster our preparation.
Syllabus for IBPS RRB General Awareness
Firstly, we should be aware of what the examiner wants from us. We have limited resources and we should channelize them properly. We are listing the things which one should cover while preparing Financial awareness for IBPS RRB Mains:
Current events in the Financial World
Monetary Policy
Budget
Economic Survey
Banking Reforms in India
Bank Accounts of Special Individuals Loans
Asset Reconstruction Companies
Non-Performing Assets
Restructuring of Loans
Bad Loans
Risk Management
BASEL NORMS
Organisations – RBI, SEBI, IMF, World Bank & Others.
 Click here to download monthly current affairs PDF for free!
How to Prepare for IBPS RRB General Awareness: Finance
Now let us discuss what should be done by us for the major heads listed above.
1. Current events in Financial World
Choose one standard newspaper to prepare this. Don't read the whole newspaper and channelize your time only on important parts of it. Read what is relevant for you and not what excites you.
Apart from the newspaper read the daily GK provided by us. In case you missed something important we are here for you. Don't go beyond the past 6 months' events.
Download the monthly current affairs PDF
Attempt a mock test of IBPS RRB Mains for FREE!
2. Budget and Economic Survey
Hearing the budget speech is fine but what about the bulky economic surveys. Do you have the time to read the whole of it? A big NO. For these read summaries and highlights provided by us. You don't have to spend a lot of time researching what is important. We are here for you. Do read them more than 5 times and you can't miss the bullseye.
Download a free e-book on Budget 2020 of India
Attempt a mock test of IBPS RRB Mains for FREE!
3. Organisations
There are ample of financial institution in our nation and you are not expected to know each and every fact about them. What is expected from you is that you have a fair idea about the institute. For that just remember three 'W':
When it was founded
Why it was founded
Who founded it and other key managerial persons like chairman, MD, and CEO
For e.g. SEBI was established in the year 1992 to safeguard the interest of parties involved in trading and to regulate the functioning of the stock market. Dr. S. A. Dave was its 1st chairman and currently, it is chaired by Mr. Ajay Tyagi.
For quick revision make a table for the same.
Download a free e-book on Basics of Finance
Also, you should make proper notes which will help you prepare in a better and an organised way. Revise on a weekly basis and attempt mock tests regularly.
Attempt a mock test of IBPS RRB Mains for FREE!
Remember this section consumes little time in exam but this section can make a sea level difference between you and your competitors. We are sure that by implementing the above-stated points you will score the maximum in this section.
We wish you all the best and may you ace the exam!
Click here to Download Oliveboard GK Bolt for Free!!
Download Oliveboard's Free Current Affairs 2020 & GK Quiz App and stay updated with daily News