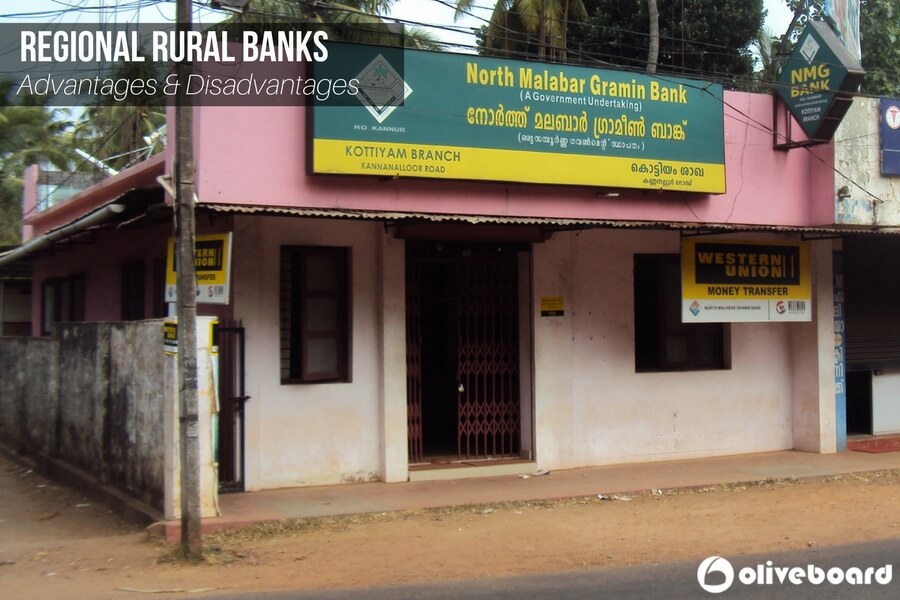 Dear Aspirants,
Regional Rural Banks (RRBs) came into existence in India in September 1975. They were started to provide banking facilities to the rural populace and to ensure a greater financial inclusion. They are recognized by the law and have a legislative backing of the Regional Rural Banks Act 1976 (which allows the Government to set up banks whenever and wherever necessary).
Today, RRBs are widely spread and are a fundamental part of the banking sector. They promote development in rural areas by assisting rural people (entrepreneurs, artisans, small businessmen, agricultural co-operative societies) financially by providing loans and advances.
The Institute of Banking Personnel Selection (IBPS) conducts the IBPS RRB Officer and IBPS RRB Assistant Exams to recruit Officers and Office Assistants in RRBs respectively. This year IBPS is slated to conduct the exams on the following dates:
| | |
| --- | --- |
| Name of the exam | Date |
| IBPS RRB Officer Scale I Prelims | 9th, 10th, 16th September |
| IBPS RRB Officer Scale I Mains | 5th November |
| IBPS RRB Officer Scale II and III | 5th November |
| IBPS RRB Office Assistant Prelims | 17th, 23rd and 24th September |
| IBPS RRB Office Assistant Mains | 12th November |
A lot of you may still have apprehensions about applying for IBPS RRB Exams. The following article is written in an attempt to give you more clarity on Regional Rural Banks and help you make the right career decision. The major difference between Regional Rural Banks and Commercial PSUs are their nature of work, growth prospects and location of posting.
However, in the following article, we have listed down the advantages and disadvantages of working in a RRB. Have a dekko:
Advantages
Job Satisfaction
Majority of customers of Regional Rural Banks are daily workers and farmers, involved in Agrarian economy. These people require a bank account for various purposes like receiving MNREGA Wages, Government grants, to buy products for agricultural purposes (tractors, machineries, etc.) or start a new business.
The employees of Regional Rural Banks help these people by providing them loans, assist them in agricultural finance and other necessary facilities, thereby helping in the development of rural or backward areas. Getting to work and interact with the rural people provides the employees a lot of job satisfaction.
RRB Employees also attend workshops/training (apart from their regular work) conducted by the Government to learn more about farming, breeding, optimal usage of water resources, etc. This help the officers to chart ways in which they can reach people easily, communicate effectively with the rural populace, suggest them to engage with the banks to secure necessary finances for future activities.
Some officers go out of their way and join NGOs, attend seminars and other events to gain an edge over other employees to grow in their career.
Posting in home town
RRB requires you to know the local language of the place you will be posted to, hence chances of you getting posted in your home state are very high.
Work-life balance
Compared to commercial banks, jobs in RRBs are less stressful and have less work pressure due to limited work. The bank timings are mostly fixed, which ensures that you have good amount of time to spend with your family. RRBs also provide great job security compared to private sector banks.
Less expense
It goes without saying, that rural areas don't have the luxurious lifestyle of metro cities and therefore are much cheaper. This will ensure that you spend less and save more.

Disadvantages
Limited scope of work
As mentioned in one of the points above, RRBs have limited work. A majority of their work includes interacting with rural populace, helping them open bank accounts, providing them loans, assisting in agricultural financing apart from their routine.
RRBs exist for a specific purpose and that is to help provide credit and banking facilities to the rural people (farmers, entrepreneurs and rural co-operative societies). RRBs have limited options in the products and services they offer compared to commercial banks.
This means the scope of work for RRB Officers and Assistants is relatively less. A lot of employees work in RRBs, gain experience and go on to give their CAIIB and JAIIB Exams to join other PSUs to explore greater career avenues.
Limited growth
Growth at RRBs is not nearly as good as it is in commercial public sector banks. There are a lot of reasons for this:
Limited or no access to proper training or courses

The senior posts are mostly filled by the officers from sponsoring banks

An officer can only rise up to Scale III or IV (Chief Manager) in most RRBs

Growth depends mostly on factors such as seniority and influence
However, passing JAIIB/CAIIB exams can entitle the RRB Officers for higher increment in the serving bank.
Technology and access
RRBs are mostly located in remote rural areas, due to which they don't have access to technology. A lot of rural areas still have irregular electricity supply. RRBs also lack the luxuries that city dwellers enjoy. Training manpower in such environments becomes a challenge.
We hope the above gives you clarity on Regional Rural Banks and helps you make the right career decision.
Click here to take FREE Mock Tests: IBPS RRB Officer | IBPS RRB Assistant
Further reading:
IBPS RRB Prelims Preparation Strategy
Tips to Crack Banking Interviews