Indian Economy and Indian Financial System Preparation Guide: IIBF has released the notification stating the change in syllabus and exam pattern for JAIIB/CAIIB 2023 onwards. Candidates can find the detailed exam pattern and syllabus comparison for JAIIB in our blogs. IIBF introduced these changes to keep the quality of testing abreast with the increasing need for better-qualified professionals. This blog in particular focuses on the new Paper-I, ie, the Indian Economy and Indian Financial System.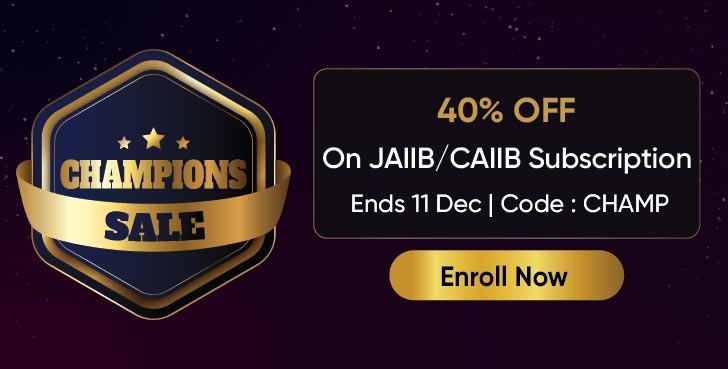 Indian Economy and Indian Financial System Preparation Guide: Syllabus
The updated syllabus for JAIIB will come into effect from the May/June cycle in 2023. The following table shows the syllabus for the Indian Economy and Indian Financial System paper ie. Paper I: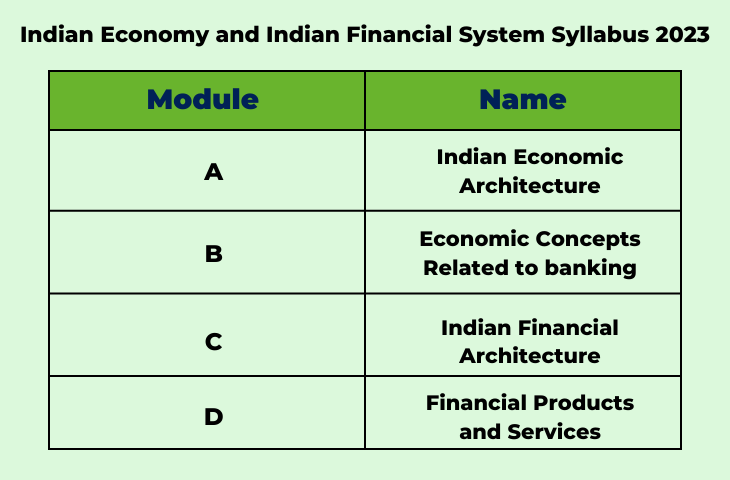 You can download the notification from IIBF detailing the updated syllabus here:
Indian Economy and Indian Financial System: Module-wise Preparation Strategy
As IIBF has not released the detailed syllabus for the newly introduced papers, we have referred to the syllabus of the CAIIB elective that covers the same topics. The Indian Economy and Indian Financial System paper is mainly an expansion of what was Module A of Principles and Practices of Banking till 2022. Now with the new syllabus, this paper will be more in-depth on those basic topics of economy and the various fundamental topics that are required to have a thorough understanding of the economic systems of the country.
1. Module A: Indian Economic Architecture
Topics covered:
The fundamentals of Economics:
Scarcity and Efficiency – Microeconomics & Macroeconomics in brief – Types of economies – Market, Command and Mixed Economies.
Macroeconomics:
Business cycles – Money and banking – Unemployment & inflation – Interest rate determination and various types of interest rates.
Indian Economy:
Overview of the Indian economy including recent reforms – Financial Markets (i) Money Market (ii) Capital Market (iii) Foreign Exchange Market – globalization and its impact – Challenges ahead – Banking & Finance – current issues.
How to prepare:
This module is a basic introduction to the subject. It details the various basic aspects of an economy and then makes it specific to the Indian Economy. With the more definition-based content of this module, here's how you can prepare.
Make a note of definitions as it is important that these be accurate. While studying, write down the basic points briefly for easy recall and describe them through your understanding. This way you will be able to answer questions that may be indirect too. Being the introduction module this will neither take a lot of time nor effort. So mainly:
Read definitions thoroughly and make notes to remember the exact wording
List the important points for various subtopics briefly for each recall and revision
Read the topic well so that you can answer even indirect questions
Practice questions to be well prepared.
2. Module B: Economic Concepts Related to Banking
Topics covered:
Money and Banking
Functions of Money
Demand for Money and Supply of Money
Demand for Money
Supply of Money
Money Creation by Banking System
Balance Sheet of a Fictional Bank
Limits to Credit Creation and Money Multiplier
Policy Tools to Control Money Supply
Module B delves into the deeper parts of the economy and how it works. It deals with the basics of the main influencer of any economy- money. The relation between money and all major factors that impact an economy – supply, demand, banking, policy- is covered in this module.
How to Prepare:
Study the basic relationship between money and banking, demand and supply.
Learn the various functions of money, its creation, the different ways in which money is regulated.
Make notes on each subtopic in brief for easy practice and recall.
Practice questions a lot to get an idea of what kind of questions are asked.
3. Module C: Support Services – Indian Financial Architecture
Topics covered:
1. Financial System
Regulators of Banks and Financial Institutions – Reserve Bank of India- functions and conduct of monetary policy – Banking System in India – Structure and concerns, Financial Institutions – SIDBI, EXIM Bank, NABARD, NHB, etc, Changing landscape of banking sector – Impact of the Global Financial Crisis of 2007-08 and the Indian response

2. Financial Markets
Primary and Secondary Markets (Forex, Money, Bond, Equity, etc.), functions, instruments, recent developments. – Risk Management in Banking Sector
Basics of Derivatives – Global financial markets and International Banking – broad trends and latest developments. – Financial Inclusion – Alternate source of finance, private and social cost-benefit, Public-Private Partnership – Corporate Governance in Banking Sector, role of e-governance in addressing issues of corruption and inefficiency in the government sector. – The Union Budget – Concepts, approach and broad trends – Inflation: Definition, trends, estimates, consequences, and remedies (control): WPI, CPI – components and trends; striking a balance between inflation and growth through monetary and fiscal policies. – FinTech
How to prepare:
Module C covers the Financial basics of an economic system, specifically the Indian Financial System. In this module, you will learn about the regulator of banks, ie. the Reserve Bank of India. This module will give insight into its functions, how it conducts and enforces policies, and how it changes with the changes in the banking sector.
You will also learn about Financial Markets and what they entail The financial aspect will also deal with inclusivity when it comes to financing, the policies used to minimize and tackle corruption, and the different aspects of inflation.
Read thoroughly and understand the requirement of bank regulation and how its done
Make note of the different parts that make up financial markets, how to estimate and study trends, how finance can be inclusive, inflation, etc.
Also, learn about the different financial problems in an economy and how these problems are dealt with.
Practice questions to increase awareness about the type of questions you may face
4. Module D: Financial Products and Services
Topics covered:
Types of Financial Services:
Banking
Professional Advisory
Wealth Management
Mutual Funds
Insurance
Stock Market
Treasury/Debt Instruments
Tax/Audit Consulting
Capital Restructuring
Portfolio Management
How to prepare:
Module D covers the specific products and services offered by the financial sector. This includes banking, mutual funds, insurance, etc. All these are the various avenues where customers can invest, buy and sell in order to prosper financially. Not just that, these also include loans, consultation and even helping manage investor portfolios. There are a variety of services that the financial sector provides in order to make their client's financial decisions convenient.
Learn about the basic services that the financial sector offers.
Understand the various avenues for monetary investment.
Learn the procedures of buying, lending, portfolio management, etc.
Make note of important points for quick recollection.
Retail Banking and Wealth Management Preparation Guide: Conclusion
We hope this blog has shed some light on the new paper introduced for JAIIB 2023. Additionally, candidates also have a starting point for preparation that can be modified when the actual syllabus is released. Till then candidates can slowly start preparing themselves for this new paper. Keep an eye on our blog as we will be updating as and when the fresh details for the new paper and its syllabus are released. We will also provide mock tests, updated to match the new syllabus and exam pattern.
Make sure to be updated with the latest changes in the JAIIB-CAIIB exam pattern and syllabus!
Indian Economy and Indian Financial System Preparation Guide: Frequently Asked Questions
When will the JAIIB new exam pattern effective date be?
The new JAIIB exam pattern and syllabus will be effective from the June cycle in 2023.
How many attempts are possible under the revised JAIIB syllabus?
With the new JAIIB syllabus and exam pattern in effect from 2023, candidates can avail of 5 attempts over the course of 3 years to clear the exam.
What is the time limit for clearing JAIIB from 2023?
Candidates will have a duration of 3 years and a total of 5 consecutive attempts to clear the exam.
Where will I find updates on JAIIB?
JAIIB updates are usually announced on iibf.org. You can also keep track of any changes through Oliveboard.
What course can I join to prepare for JAIIB 2023?
Oliveboard will be providing courses that are up-to-date with the latest exam pattern and syllabus of JAIIB 2023. To know more, click here.
Is there a negative marking in JAIIB 2023?
JAIIB will have a negative marking of 0.25 from the 2023 cycle onwards.
Who is eligible for JAIIB?
Candidates are eligible for JAIIB if they're banking professionals currently working in the banking and financial sector.
---
---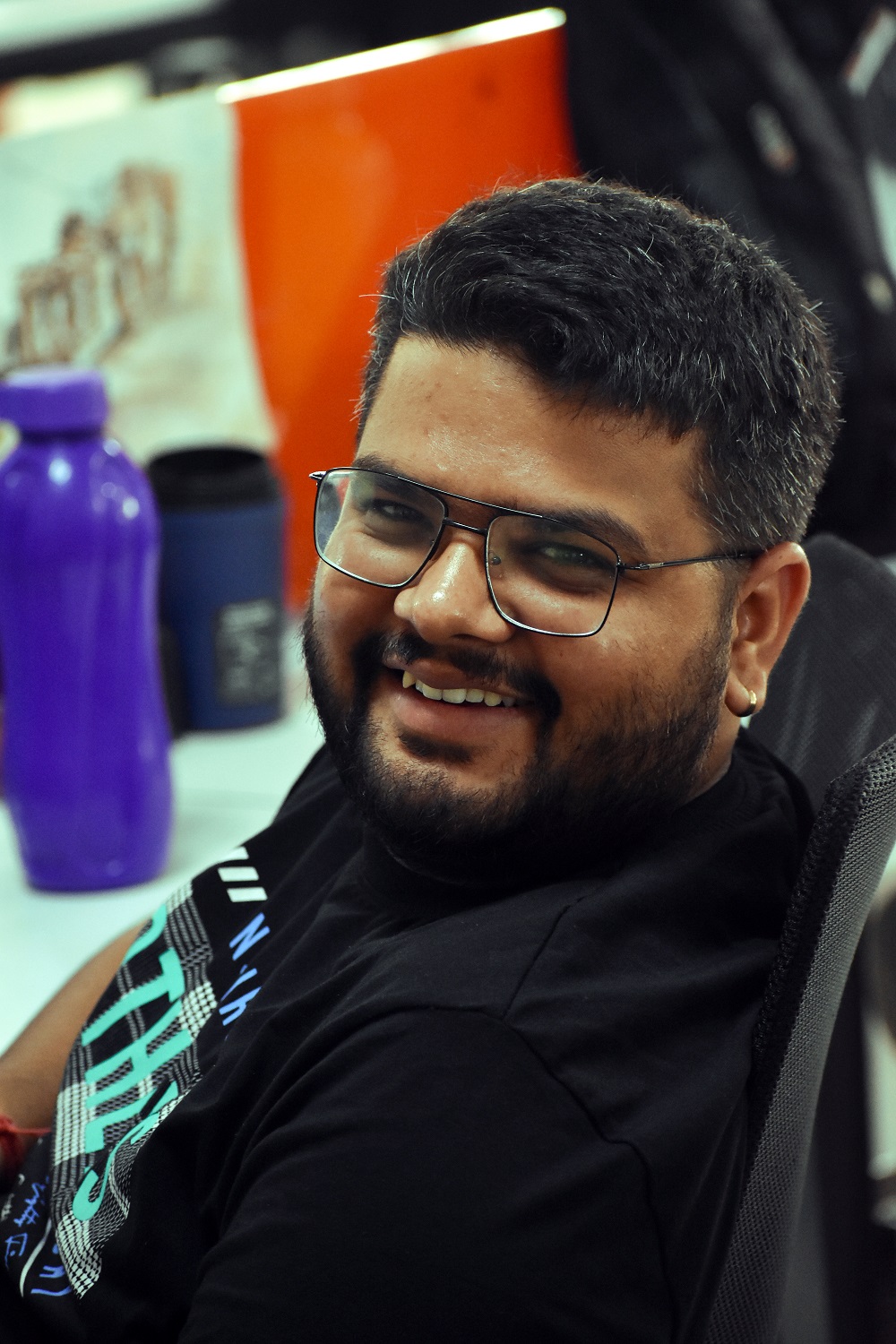 Dikshant (DJ) is an engineer turned banker. He has cleared many competitive exams before his current placement. Being an officer in the bank, DJ is super busy but makes sure that he always finds time for writing informative & exam-oriented content to help students in cracking competitive exams such as SBI, IBPS, SSC, JAIIB/ CAIIB and many more.
  Oliveboard Live Courses & Mock Test Series