The Preliminary Exam for LIC ADO 2019 is being conducted on 6th and 13th of July 2019 in various centers across India. With just 2 days left for the LIC ADO Prelims 2019, it is time that you wrap up your preparation and stick to revision. Revision should be given its due importance as it plays a vital role in as to how much one is able to score in the competitive Exam. The ability to recollect the right concept/ trick/ formula in the Examination Hall will aid you in answering the questions and ultimately increasing your marks. In this blog "LIC ADO Last Minute Tips & Attempt Strategy", we will discuss some tips on how to revise in these last 2 days and also advise you to take a LIC ADO Prelims 2019 Mock Test and devise an attempt strategy.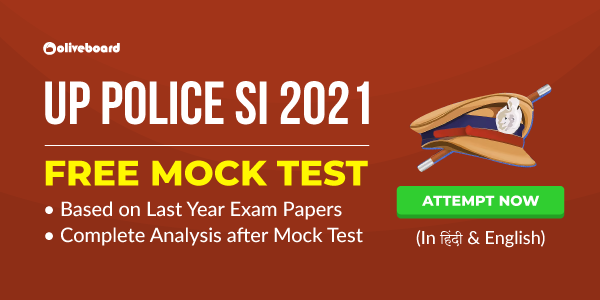 Attempt a Free Oliveboard LIC ADO Prelims Mock Test
LIC ADO Prelims Exam Pattern 2019 
Preliminary Examination consisting of objective test will be conducted online. The test will have three sections (with separate timings for each section) as follows:
Section
Name of test
Number      of Questions
Maximum Marks
Medium of exam
Duration
1
Reasoning Ability
35
35
English & Hindi
20 minutes
2

Numerical Ability

35
35
English & Hindi
20 minutes
3

English

30
30**
English
20 minutes
Total
100
70
1 hour
Note: English Language test will be of qualifying nature and the marks in English Language will not be counted for ranking.
Attempt a Free Oliveboard LIC ADO Prelims Mock Test
LIC ADO Admit Card 2019 – Download Prelims Admit Card Here

[gdlr_button href="https://ibpsonline.ibps.in/licadomay19/cloea_jun19/login.php?appid=6d62425e63f873f196590c829578a61a" target="_blank" size="large" background="#1b5df1″ color="#ffffff"]Click Here to Download Admit Card[/gdlr_button]
LIC ADO Last Minute Tips – For Prelims 2019 
First things first, with the introduction of the sectional timings in the Prelims Exam, there is no choice left with the prospective candidates, they have to attempt whichever section is thrown at them first. Candidates just need to focus on increasing the number of attempts maintaining speed and accuracy.
The best way to revise (also suggested by experts and successful candidates) is to revise Mock Tests that you have already taken. This will give you fine idea of your strong subjects, topics and areas as well weak ones. This will help you strategise an attempt strategy for yourself for the LIC ADO 2019 Prelims. 

Apart from this,
Revise Short Tricks – Revise short tricks from Youtube channels for the Quantitative Aptitude section such as revise the tables, Square roots, cube roots, quick calculation techniques, BODMAS rules etc.
Revise the Formulae – Revise the Basic Maths formulae for various topics such as Percentages, Ratio & Proportion, Speed, Time & Distance, Mensuration etc.
Attempt a Free Oliveboard LIC ADO Prelims Mock Test
LIC ADO Last Minute Tips – Things to Take Care of while Devising Attempt Strategy
Attempt your strongest topics first: This helps you attempt the maximum number of questions and also boosts of your confidence in the Exam hall that you are doing fine in your exam.
Pick and Choose Questions – You must be able to pick up the right questions in the respective sections namely Numerical Ability, Reasoning Ability & English Section. Pick and choose those questions that you can attempt in minimum time with maximum accuracy.
No blind guesswork: You need to keep a fine balance between speed & accuracy. Accuracy is as important as speed in this exam. Try the elimination method to eliminate 2-3 options before making calculated guesses, and refrain from any blind guesswork. Accuracy & Speed will be build up only after you have practiced enough for your Exam.
Read the Question Properly: Concentration is of utmost importance. Read the questions thoroughly and comprehend them properly before answering them. Understand what is written in the question. Do no hastily skip the question just by looking at it. You might just be able to do it if you read it properly. So, before skipping, read it carefully because sometimes the questions that look difficult, are actually easy to solve, especially Puzzles.
Do not waster precious time on any one question – If you are not able to solve any particular question in stipulated time, skip it as there is a time limit of 20 minutes. You can always come back to any question if you feel that you can solve it.
Attempt a Free Oliveboard LIC ADO Prelims Mock Test
1. Attempt Strategy – Reasoning Ability 
The only attempt strategy for this section is to solve the standalone questions like Syllogisms, Blood Relations, Coding-Decoding etc first and then jump on to the Seating Arrangement & Puzzles questions and Logical Reasoning questions later. 

How much ever you are good in solving puzzles & Arrangements questions, if these are solved in the beginning, these end up consuming a lot of your time as these can be tricky.

Remember you only have 20 minutes in your kitty to solve the reasoning section and this section will help you increase your overall marks in the prelims paper.

Learn to pick & choose questions and also skip questions as the need of hour demands.
Attempt a Free Oliveboard LIC ADO Prelims Mock Test
2. Attempt Strategy – Numerical Ability 
As per your strengths and weaknesses you can choose the topics that you need to attempt first in the Exam.

As per our understanding Simplification & Approximations, Inequality Based, Easy Quantity Comparison Questions and Easier Data Interpretation questions should be attempted first.
Arithmetic problems should be kept for the last as these are not direct questions and consume a lot of your time in comprehending them thereby eating up a lot of your precious time.
Always remember there will be easy, moderate, difficult (tricky) questions asked in the Exam. Your expertise will lie in choosing these questions and attempting them in minimum time.
This will increase your confidence. Maintain your accuracy as it plays a vital role in Normalisation that is done for various shifts of the Prelims Exam. 
Attempt a Free Oliveboard LIC ADO Prelims Mock Test
3. Attempt Strategy – English Language
This section can be very easy for some and difficult and tricky for others. Your ability to comprehend the questions in the Exam will get you through.
Attempting the questions with accuracy in this section is very important because you may end up losing marks in negative marking if not attempted properly. 
It is always advisable to take up Fillers (Single & Double), Synonyms & Antonyms from the Reading Comprehension, Cloze Test etc type of questions first while attempting this section.
Para-Jumble, Phrase Replacement & Error Detection type of questions can be tricky and time consuming and therefore should be taken in the end.
Attempt a Free Oliveboard LIC ADO Prelims Mock Test
LIC ADO Last Minute Tips – Exam Checklist
Keep your Call letter, recent passport size photograph, Photo identity proof (Original + Photocopy), Ball Point Pen (all things that are mentioned in your call letter to carry on the day of exam) in your bag before the day of exam so that you may not forget any of these in hurry. It is better to reach the Examination Center in advance than getting late. So, leave early to avoid getting stuck in the traffic.
Call Letter

Photograph (if mentioned)

ID Proof

Ball pen

Reach the center in advance
These were some LIC ADO Last Minute Tips & Attempt Strategy for Prelims 2019 that an aspirant needs to keep in mind and hope that these "LIC ADO Last Minute Tips" help you. We wish you Best Wishes for your Exam and pray for your success. Keep visiting Oliveboard for more such content. If you wish to get in touch with your fellow competitors for preparation of LIC ADO 2019, you can visit Oliveboard's discuss forum. All the best for your Exam preparation.