PPB Memory Based Questions for JAIIB: For the preparation of any exam, aspirants need to know what kind of questions were asked before. Candidates also need practice questions and mock test thoroughly in order to be ready for the exam and understand the exam patterns. In this blog you will know the memory based questions asked in previous cycles of IIBF JAIIB 2022.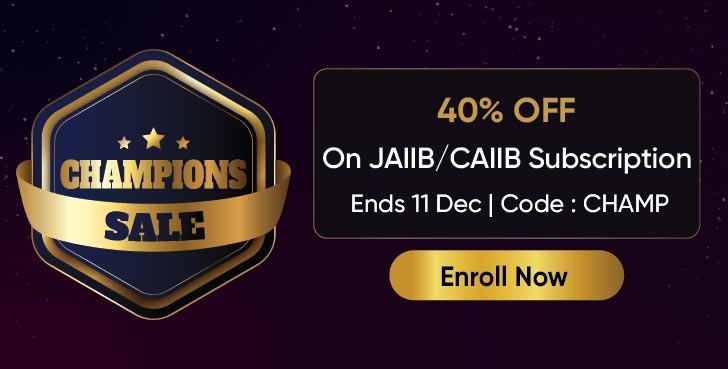 What is JAIIB Exam?
The Indian Institute of Banking and Finance (IIBF) is a registered public company established by the Reserve Bank of India and is under the jurisdiction of the Ministry of Finance, the Government of India that imparts education in banking and finance. It is known for its flagship courses, the Junior Associate of Indian Institute of Bankers (JAIIB)/Diploma in Banking and Finance (DBF) and the Certified Associate of Indian Institute of Bankers (CAIIB).
It is the statutory professional body for Bankers in India. With its membership of over 700 banks and financial institutions as institutional members and about 300,000 of their employees as individual members, IIBF is the largest Institute of its kind in the world and was established by the Reserve Bank of India. It works with the RBI in formulating and enforcing banking standards and policies.
PPB Memory Based Questions
PPB Memory Based Questions, asked in June 2022 Cycle
Depreciation
Current Account
Bank Reconciliation
YTM
Sinking Fund
Annuity
NPV, IRR
Theory- Module B
Errors
Accounting Concepts and Convention
Company Accounts- Bonus Share
KYC Guidelines
Journal Entries
Inventory Turnover Ratio
Profit and Loss
Balance Sheet
EMI
Cash Flow
Net Profit
Discounting Factor
Golden Rules of Accounting
related parties disclosure
Cheque Collection Policy
Accounting Standard
Asset Category
Debit Voucher
Time Value of Money
Capital Bud
Future Value
housing loan LTV ratio, Data security,
Ratio – Inventory / Leverage Ratio – Current Ratio
Forfeiture
Quick Asset
Forex [TOM/Cash/Spot/Forward]
Payback Period
WDV and SLM
Interest Earning
Overdraft
Cashbook and Passbook
Bonus Share
CBS
eKYC
Cash Flow Statement -AS 3 and AS 10
Bill of Exchange
Back end/front end interest
Capital budgeting
Back end/front end interest
Types of Petty Cash
FIFO/LIFO
Materiality
Retirement Bill
Promissory Notes
Memory Based Questions– Feb 2022
PPB Memory Based Questions: These are the topics which were asked in the previous cycle.
Power of Attorney [POA]
LTV Ratio for Gold
Nomination Cancel Form
Factoring and Forfeiting
Working Capital – Numerical Questions
Insurance Payable – Numerical Questions
Non Performing Assets
Priority Sector Lending [PSL]
CIBIL Score
Merger Amalgamation
Infinet and Saraf Committee
Letter of Credit
FCNR Accounting
RUPAY Card Claim
Cryptocurrency
NPCI
CRR
Mandate
Business Ethics
Kite Flying
Insurance Claim Amount
NULM
NPA
PMFBY
Principal of Insurance Contract
Corporate Loan Subvention
Product Life Cycle
Marketing- Gap 1,2,3
Full Nest
Bank Customer Relationship
Cash Reserve Ratio
Counter Cyclical Buffer
ATM Disputes
Direct Benefits of Social Media
Advantage of Promotion in Marketing
Clearing System in India
RBI Monetary Policy Members
Payment System in India
Reinsurance
Bulk Cash Deposit Scheme
Locker Nominee
Types of Charges
eKYC, Pricing, Gap, Terminal Value
Nomination
Primary Dealer Questions
Whistle Blower Policy
Monetary Policy Timing
Mobile Banking
​AEPS,IMPS,CHIPS
5g Network
4Ps of Marketing
JAIIB Exam Pattern
The JAIIB examination pattern has been officially released. There will be three papers in the examination. The details of the JAIIB Exam Pattern are mentioned below:
The JAIIB Examination has three papers
Principles and Practices of banking.
Accounting and Finance for Bankers
Legal and Regulatory Aspects of Banking.
JAIIB Exam Type
It is an objective type examination.
Each paper has 120 questions.
The total marks of each paper are 100.
The time limit of the examination is 120 minutes.
| Subjects | No. of Questions | Total Marks | Duration |
| --- | --- | --- | --- |
| Principles & Practices of Banking | 120 | 100 | 2 hours |
| Accounting and Finance for Bankers | 120 | 100 | 2 hours |
| Legal and Regulatory Aspects of Banking | 120 | 100 | 2 hours |
Marking scheme of JAIIB Examination
The marking scheme of the Junior Associate of Indian Institute of Bankers Examination is mentioned below:
No negative marking for wrong answers.
Candidates need to score 50% marks in each paper to qualify.
Candidates will be declared qualified if they score 45% marks in each paper and 50% in aggregate in a single attempt.
Each paper is of 100 marks.
Passing criteria of JAIIB examination
The Passing criteria of JAIIB exam is mentioned below:
A candidate must pass the examination within two consecutive attempts.
The time limit will be calculated from the date of application for the examination. Even you miss the examination. It will be counted as an attempt made.
Candidates will have to re-enrol if they do not clear the examination in the permitted number of attempts.

Oliveboard is a learning & practice platform for premier entrance exams. We have helped over 1 crore users since 2012 with their Bank, SSC, Railways, Insurance, Teaching and other competitive Exams preparation.
  Oliveboard Live Courses & Mock Test Series