We all felt it deeply when Roy Hobbs said, "I guess some mistakes you never stop paying for." One of such mistakes is not investing enough time into making a study plan for any competitive exam you are planning on taking. CLAT 2023 falls right in that category of exams that require utmost precision when it comes to making a study plan. After all, taking a test of 150 questions to be solved within 120 minutes at the UG level is no joke! You don't want to have to wait another year before you make it to your NLU dream, do you? Oliveboard has got you covered!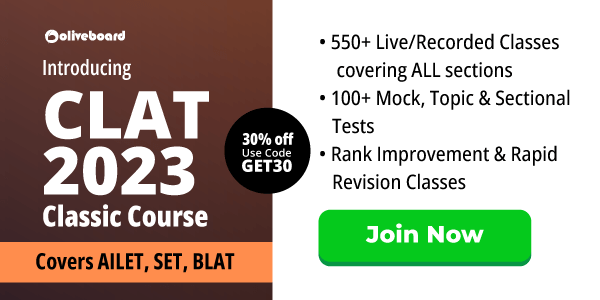 In this blog, we will discuss all significant pitfalls to consciously avoid while making a study plan for CLAT 2023.
Watch Out!
We are listing down the mistakes you might be making. Because for CLAT 2023, it is "Do or do not. There is no try."
Not knowing the exam and its syllabus
If you are a serious aspirant of any competitive examination, the first thing you should do is "know the exam" and also its "syllabus" like the back of your hand. By "know the exam" we mean you should know –
what are the requirements of the paper – the subjects covered, the standard of questions asked, skills needed to be able to tackle the sections;
what is covered under each section/subject of the paper – the specific topics mentioned, past years' question papers and trends, weightage;
which sources to refer – at the end of the analysis of the paper, you should be able to figure out the sources you'd be referring to.
Here are some quick facts about the CLAT 2023 paper
CLAT 2023 will be a two-hour (120 minutes) exam consisting of 150 multiple-choice questions worth one mark (1 mark) each. Every incorrect answer results in a deduction of 0.25 mark (-1/4 mark).
The question paper is divided into five sections, namely: –

English language
Current events, including General Information
Legal Argumentation
Reasoning logically
Quantitative Methodologies
For more, find this blog on how to pace your prep for CLAT 2023.
Unstructured preparation
To quote Gandalf from Lord of the Rings, "All we have to decide is what to do with the time that is given to us". Our point is that it is essential to make a plan, a micro study plan if you will, to win the battle of CLAT 2023.
If you're winging it so far, you're making a mistake. So, how can you correct this error?
On day 1 of your preparation, sit down with the curriculum. It's still not too late if you just happened to stumble onto this blog! Take a printout of the curriculum from the website for the CLAT Consortium. (refer to your analysis from point 1) Answer questions like –
how many sectional examinations and mock tests you'll need,
which references would you make for each section's sources? (limit to a 1 or 2 per section),
how many hours every day you will dedicate to studying for CLAT 2023,
what portions are you going to prepare first?
What would the time allocation be each day, etc., if you prepare for all portions at once?
You can start by planning your approach by reading a few blogs on tips and tricks for CLAT 2023. Keep to your plan! It is also crucial to keep in mind that no two persons or their reading habits and cognitive capacity are the same. To create your own strategy, use only those recommendations that cater to your need.
Depending on too many sources for each topic
As we have iterated time and again, depending on too many sources (more than 1 or 2 per topic) is actually counter-productive (read the law of "diminishing marginal utility"). You might want to find the "best" resources or even refer to multiple "best" ones, given that the ease of accessibility over the internet has increased manifold. However, it would be the right thing to do! Your study plan should aim to help you gain conceptual clarity with minimum resources and adequate practice (our next point).
We've compiled a list of resources according to the Consortium here. Find what suits you and what does not!
Not enough practice
CLAT 2023 is going to be a game of accuracy, precision and efficiency within a given time-frame. To stay ahead of the herd, you need to be at the top of your game. And how do you ensure that? By getting enough practice. Afterall "Success isn't something that just happens – success is learned, success is practiced…".
Here are some of the things you can do to ensure that you're getting enough practice –
Solve topic wise compendium of questions – After finishing each topic from the syllabus, you should focus on solving as many types of questions that can possible be asked from the area. 
Practice from Previous Years' Question papers – Getting a taste of what has already been asked and of what standard helps you stay focussed on things that are essential to help you succeed.
Give sectional tests and full-length mock tests – Tests in a time-bound manner and examination hall like environment helps you get a taste of the d-day ahead of the day itself. You get to judge yourself, your strengths and weaknesses, before the Consortium does. See for yourself here!
Not making the optimum use of your mock tests
Bruce Lee says "I fear not the man who has practiced 10,000 kicks once, but I fear the man who has practiced one kick 10,000 times."
To bring an A-level game on the d-day of CLAT, it is important that one has given enough number of Mock tests in a time-bound manner under a simulated exam-like environment. These simulated tests can give you a taste of what it would be like on exam day. However, even when you're giving the right amount of mock tests under your study plan, chances are that you are not absorbing its maximum benefits.
The results from a mock are not merely an indicator of your preparation level but also a major source of feedback for improvement in your future performance. Hence, once you're done taking your mock and calculating your result, sit with the response sheet to ask yourself these questions
For questions left unsolved or unmarked – Was it lack of time or lack of knowledge?
For incorrect responses – Was it a silly mistake or lack of knowledge?
For correct answers – Is it possible to do this in a better and faster way?
Your answer to these questions will help you further finetune your strategy of taking CLAT.
These are all the mistakes you should avoid while making a study plan for CLAT 2023. For more help with your CLAT preparation, tune in to Oliveboard. For tips and tricks on preparing for other law entrances, check this. Ciao!
DOWNLOAD THE OLIVEBOARD APP FOR ON-THE-GO EXAM PREPARATION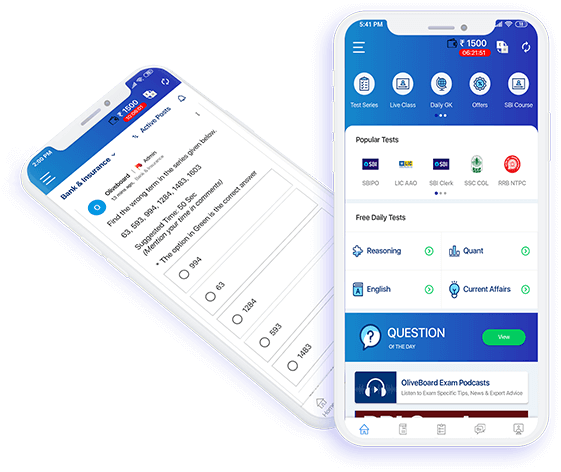 Video Lessons, Textual Lessons & Notes
Topic Tests covering all topics with detailed solutions
Sectional Tests for QA, DI, EL, LR
All India Mock Tests for performance analysis and all India percentile
General Knowledge (GK) Tests
Free videos, free mock tests, and free GK tests to evaluate course content before signing up!

Oliveboard is a learning & practice platform for premier entrance exams. We have helped over 1 crore users since 2012 with their Bank, SSC, Railways, Insurance, Teaching and other competitive Exams preparation.
Oliveboard Law Exams – Live Courses & Mock Test Series