Monthly Current Affairs for SSC
Monthly Current Affairs for SSC: In SSC Monthly Current Affairs for 2023, students and candidates preparing for the Staff Selection Commission exams need to stay updated on the latest happenings and developments from various fields like national and international affairs, economics, science and technology, environment, sports, and more.
Get the current affairs PDF for November 2023 here.
Download SSC Monthly Current Affairs
SSC Current Affairs 2023
It's essential to be aware of government schemes, policies, and initiatives launched during this period. Additionally, candidates must focus on current affairs related to social and cultural issues, which can have an impact on the country's growth and development. Regularly reading newspapers, magazines, and reliable online sources will aid in acquiring the necessary knowledge for performing well in the SSC exams.
Why You Should Download the Monthly Current Affairs for SSC 2023
Information is classified from Most Important News to Other News
Information is classified by chapter name; hence, you can use the table of contents to quickly revisit any chapter you want
The easiest and quickest way to consume important news items
Topics curated and explained by Oliveboard experts
How to Download the Monthly Current Affairs for SSC 2023 BOLT?
Click on the below-given download link. You will be taken to Oliveboard's FREE Ebooks Page. Alternatively, you can download the Oliveboard Android App to access these on your smartphone.
Register/Login on to the Free E-Books Page of Oliveboard (It is 100% free, You just enter your valid email id and a password to be able to download the Monthly current affairs bolt).
Once logged in you'll see the message "Please click here to download the Free Ebook". Click on the message to download that particular ebook.
You can also list month-wise BOLT PDFs.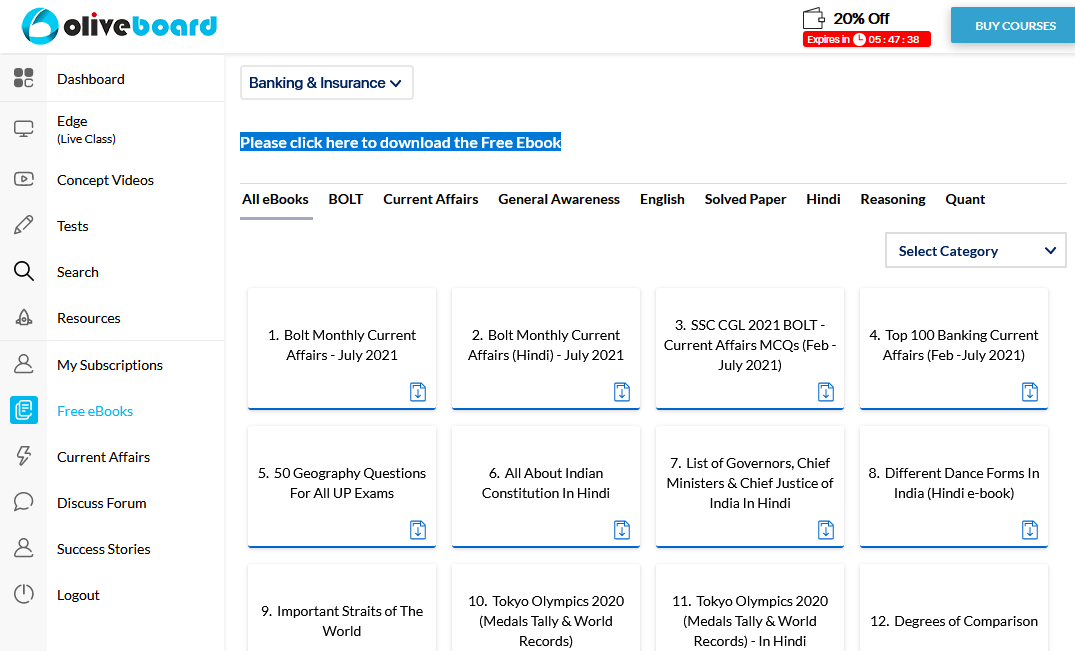 4. Click on the Download button to get your copy of the FREE PDF for Current Affairs.
Monthly Current Affairs for SSC 2022 PDF
Download the previous year's Monthly Current Affairs PDF for SSC.
Monthly Current Affairs For SSC – What's there in it?
The Oliveboard SSC BOLT Monthly current affairs e-book covers all the important and relevant topics for SSC exams. Following is the list of all the topics covered in the current affairs GK PDF.
Important Current Affairs
Complete coverage of all SSC-related events to give you an overall knowledge of national and international current affairs on a monthly basis.
Important General Knowledge Questions
Basic Questions that are asked in the SSC Exams covering the subjects such as History, Polity, Geography, Economy, etc.
Important Computer Knowledge Questions
All important questions related to computers, recent developments, etc.
Importance of Monthly Current Affairs for SSC Exams
The importance of monthly current affairs is obvious for ardent aspirants of SSC exams. Current affairs questions feature in all SSC exams but more than just those written exams, current affairs impact the overall well-being of a government/PSU job aspirant. And when you have to cover thousands of headlines from hundreds of topics, you require crisp summaries. Because there is no way you are going to remember everything that happened over the last 12 months. This PDF reduces this number to fine-tuned 100 headlines or so. These monthly ebooks are composed of hand-picked summaries of major current events.
General Awareness of SSC can be tricky due to its vast syllabus and the uncertainty of the questions. Still, the current affair section features up to 10 questions and can make a huge difference in your overall score. The monthly current affairs PDF is important for SSC aspirants as to cover all Current events in global, national, and world news as well as awards & honors, books & writers, government programs and policies, sports activities, and lastly people in the News in a single PDF. As current affairs questions are usually asked from events that happened 6 months before the exam, giving you only 6-7 PDFs to help you cover most expected current affairs in SSC exams.
Related Ebooks:
Stay tuned for upcoming monthly current affairs!
For daily current affairs, you can always refer to our daily GK current affairs page. Also, refer to our GK section for more articles, ebooks, quizzes, and videos around static GK and current affairs.
This is all from our side in this blog. Bookmark this page for monthly current affairs PDF. Keep Reading 😀
Monthly Current Affairs for SSC 2023 – FAQs
Q1. Where can I find the monthly current affairs PDF for SSC?
Ans. Download Oliveboard SSC BOLT, the monthly current affairs PDF on Oliveboard App or from the links given in this blog. This Ebook series is particularly suitable for all SSC Exams.
Q2. Which monthly current affairs PDF is best?
Ans. Oliveboard Monthly BOLT (English & Hindi Versions)
Pratiyogita Darpan
Q3. What is included in the Oliveboard Monthly Current Affairs PDF for SSC?
Ans. SSC BOLT Monthly current affairs PDF will covers all the important current affairs, general knowledge questions, and Computer knowledge questions.
Q4. Is Oliveboard Monthly Current Affairs PDF for SSC free?
Ans. Yes, Oliveboard Monthly Current Affairs PDF for SSC, which is also called SSC BOLT is free for all aspirants. You can download your free copy from Oliveboard website or Oliveboard Android App.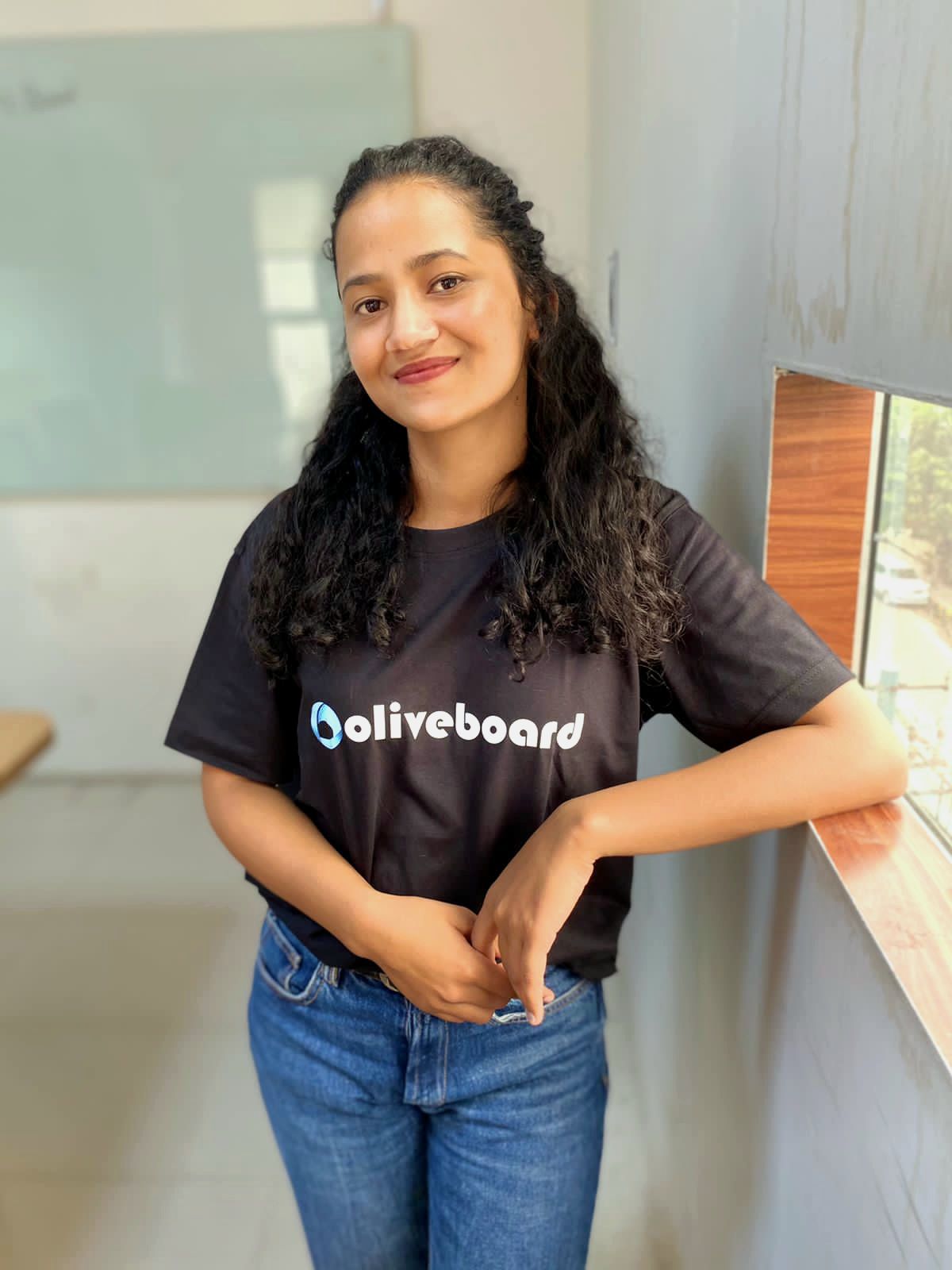 I have been writing blog content for different exams for more than 3 years now. Being an aspirant myself and having closely worked with students and mentors, I know what kind of content an aspirant is looking for. Apart from writing content, I like watching movies.